Let's Chat About Bold Lipstick
Putting on makeup is relaxing, artistic, and empowering. You won't catch me wearing a full face every day - I'm too lazy. But when I finish beating my face and I get to top it off with a beautiful lipstick, I get jazzed. I own a near-embarrassing amount of lipsticks. Of those, perhaps 2 or 3 of them are neutrals.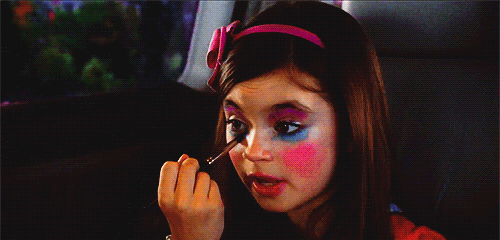 image credit
I'm a bold lipstick type of gal. For those who know me, that makes a lot of sense. I'm social, extroverted, and proud. I know plenty of people just like me who will drop decent money on some stunning neutrals, which rocks! In fact, it feels like most people will choose a neutral. Where is the hesitation with bold lipsticks? It doesn't take a certain type of person to confidently wear a bold lip. There is no reason to be intimidated by bright, bold, unique lip colors!
Have you ever stood in your room, striking a power pose to jumpstart your day? (You can admit it, I do it too. This is a safe space.) To me, wearing  a bold lip makes me feel like I'm power posing all day. I get a massive surge of confidence from it that I can't get with other makeup. The rest of my face plays second fiddle to my lipstick. If I am wearing a color I love, I'm more than ready to take the day by the reins.
image credit
The best part of bold lip colors is that it only matters what YOU think. Your lipstick does not affect a single person other than you. This is a situation where I can tell you -in a positive way! - that no one cares. Your look is yours. Take that individuality and make it yours. Do it for you, wear it for you. Let that empower you!
I see you at Sephora, Ulta, or Target picking up orange, blue, hot pink, green, black, or (my favorite) purple lipsticks. Don't put those down! They were made for you to wear!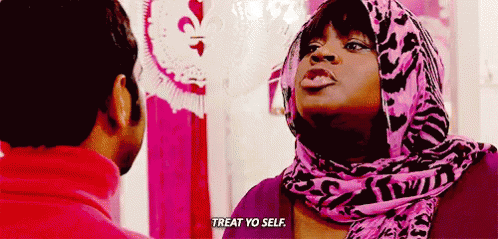 image credit
While I'm at it, preaching aside, if you choose to enter the world of bold lipstick, I recommend you invest in high(er) quality products. Particularly in blacks and purples, higher quality brands will have better pigment and smoother application for a longer lasting and better looking wear.
I'm not asking you to roll out on a Tuesday slaying everyone you see with a full, elaborate makeup look to go take a test (although if that is you, more power to you because I could never). Furthermore, don't read this and run off to throw out your neutrals. They're just as gorgeous! This is about you making choices for yourself and your personal empowerment for embracing new, bold things in beauty and in life.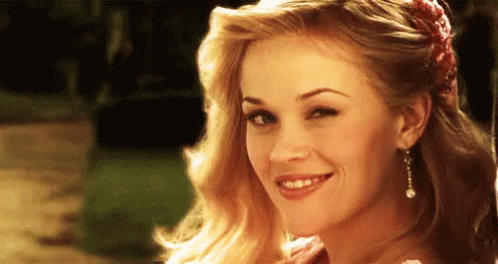 image credit
Happy lipstick wearing!