Tailgate Outfit Inspiration
It's officially football season, Dukes! Time to break out the spirit tees and start wearing purple.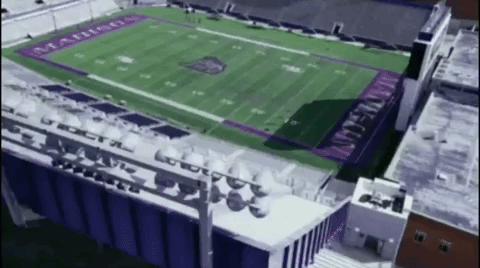 You may already have a few go-to outfits ready in your closet for the next home game, but have you ever wondered how to take your spirit wear to the next level? I know I'm always searching for new outfits to wear based on current trends that will look stylish but still give off that "Go Dukes!" vibe, so here are some pieces that will make you the most stylish one at the next tailgate.
Zipper Tee
This tee can make your look the life of the party. You can buy ready-made shirts like this online or make your own if your on a budget. Who knew that simply cropping and adding a zipper down the middle of one of your old shirts could make quite the transformation?
One Shoulder Tank
This little tank is perfect for warmer days in the beginning of football season. I could see this being paired with a denim skirt or a pair of shorts and some killer sunglasses.
Lace-up Long Sleeve Shirt
This is a stylish alternative to a warm shirt for fall. The lace-up detail adds the perfect amount of interst to the top. Pair this with some trendy jeans and you'll have the ultimate fall look!
Embroidered Tube Top
This top is another great late summer top for warmer game days. The embroidered logo adds a cute but understated detail to the simple white top. Want to transition this into the fall? Throw a jean jacket or flannel over top!
With these stylish pieces, you'll be ready for game day!