PSA: Females Are Not Difficult
PSA: Females Are Not Difficult
One of my biggest pet peeves, and I'm sure other women's as well, is when whoever we are dating say that we are hard to please. We aren't actually that hard to please. All we ask for is love, affection, and to be cherished.
1.Little things are the best things.
     Randomly hug us from behind. Cook us dinner every once in a while. Put in our favorite movie and make popcorn. Write us a stupid, small, and cute card. Print out a picture of us. Put on music, ask us to dance in our pjs in the middle of the living room floor. People, little things are the best things! We don't ask for expensive dates, we ask for thoughtful dates, thoughtful things!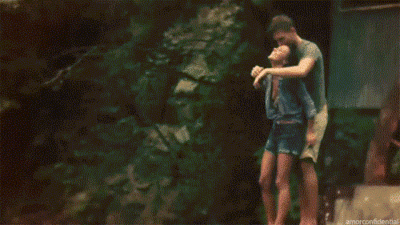 (Gif by: www.giphy.com)
2. Flowers are Flowers!
     We love flowers! We aren't asking you to go out and buy us $50 flowers every week. We are completely in love with the $5 flowers from Walmart. Hell, go pick a few flowers out of the ground and we would be overjoyed. People, it's the thought that counts, not the amount of money you spend on us!
(Gif by: www.giphy.com)
3. Be goofy.     
     Dance and sing with us! When we are driving let's sing karaoke. Dance with us at parties, don't let us dance alone. Take funny pictures, make us laugh doing stupis things! If a  guy can make us laugh, we will love him forever!
(Gif by: www.giphy.com)
4. Show us off.
     Introduce us to your friends, even if it's a quick hello. We love when you show us off as "your person". It's so simple, but it's a big gesture. Show off pictures of us on your social medias, or even to your family and friends.
(Gif by: www.giphy.com)
5. Just Pay Attention To Us!
    We aren't saying you have to text us, all day, every day, or even talk to us all the time. We just want the randoms hugs and kisses that show us we are loved. Hold our hand in public. Pay attention to what we say, and how we say it. Try to understand us when we are upset. We just want you to pay attention to our feelings.
People, I will say it over and over again, women are not difficult. Take some of these tips and find a nice girl.