Have you ever wondered what is this ''aesthetic'' word that you usually see in Tik Tok videos?
Aesthetic means something that is pleasant to look at and derives from a branch of philosophy that deals with the nature of beauty, philosophy of art and taste. It explores the subjective of sensory-emotional values or what is sometimes called sentiment of taste.
Now that we learned about that, what is dark academia?
According to Aesthetics Wiki, ''Dark Academia is an aesthetic that revolves around classic literature, the pursuit of self-discovery, and a general passion for knowledge and learning. It is one of several variations, each with its unique historical focus.''
Moreover, it stems from the passion for higher education and the arts. Classic Greek and Gothic architecture are major influences. Like other aesthetics, it gained popularity on online platforms such as Tumblr and Tik Tok. (Plus, the lockdown has helped with that too!)
Dark academia is the vibe of historic libraries and gothic looking classrooms. Dark academia is piles of books, secret diaries, dark make up, studying Latin and writing beautiful translations in a journal, room lit only by fairy lights and lamps, drinking dark coffee while reading books in the morning, Shostakovich on vinyl records and much more!
The actual academia concept is the first inspiration. One of my favourite things in this aesthetic is that it inspires you to learn something new. It romanticizes studying and learning as a meaningful pursuit. No need to be in school, just think of something you have always wanted to learn such as a new language (check out apps like Duolingo or Babbel), a musical instrument or even knitting! (There is an app called Khan Academy which offers several ''classes'' in subjects such as Math, Economics, Art and Humanities and many more)
Try immersing yourself in the aesthetic to feel more inspired. You can decorate your working space (highly recommend checking Youtube for that one!) light a cinnamon scented candle and enjoy the journey!
Enjoy reading? Then this is right aesthetic for you! Literature and poetry are vital parts of dark academia and of course, college life. You can read anything you like but here are some of my favourite books for your recommendation :
One of the most loved ones is The secret history by Donna Tartt. '' Under the influence of their charismatic classics professor, a group of clever, eccentric misfits at an elite New England college discover a way of thinking and living that is a world away from the humdrum existence of their contemporaries. But when they go beyond the boundaries of normal morality they slip gradually from obsession to corruption and betrayal, and at last - inexorably - into evil''. – Goodreads.
The Lake of Dead Languages by Donna Tartt.
Little Women by Louisa May Alcott

Ninth House by Leigh Bardugo

If We Were Villains by M.L. Rio

The Picture of Dorian Gray by Oscar Wilde
Black Chalk by Christopher J. Yates
John Keats – Selected Poems
Practically everything by Edgar Allan Poe and H.P Lovecraft Photo by Patrick Tomasso from Unsplash
Sounds interesting? Read below for more information, how to get inspired and follow the aesthetic.
Are you more interested in watching movies?
Be sure to check out :
Dead Poets Society (probably the epitome of this aesthetic)
Kill your Darlings (Dan Rad fans, this one is for you!)
The Ninth Gate
Tolkien
Mona Lisa Smile
Indignation
Lastly, dress the part! 
Primark
Ever feel like dressing as if you're a Hogwarts student? Yep, me too. So, now is the time to bring out those outfits! Thick sweaters, cosy turtlenecks, long scarves to hide into, blazers, pleated skirts, plaid…well, everything..trousers, skirts, dresses and coats are your new staple. Don't forget to check out your local second-hand shops to find vintage clothing.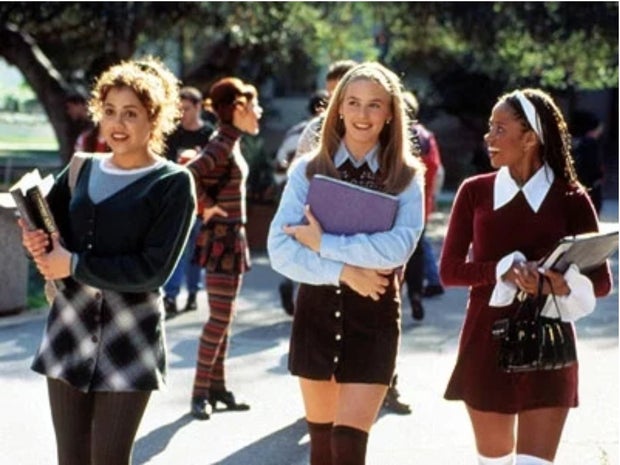 Paramount Pictures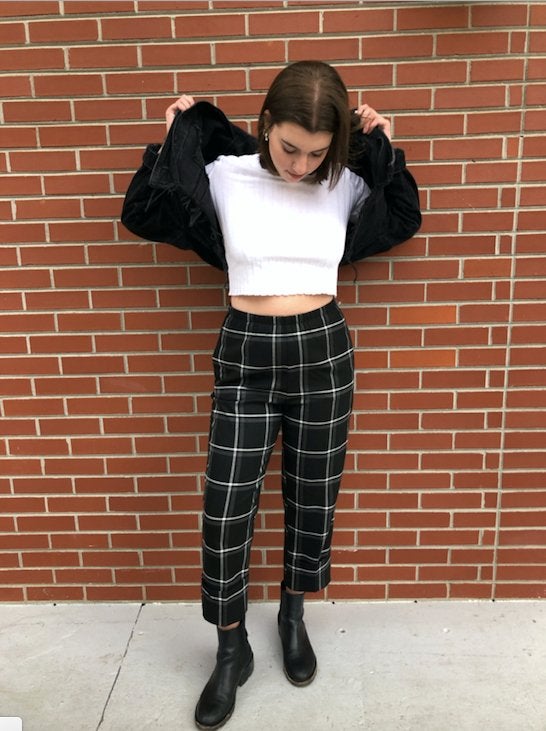 Think of a literature professor from the 40's or…Dr Spencer Reid from Criminal Minds, and you got it. Favourite colours are black, grey, earthly neutrals such as brown, green and red/burgundy.
Aesthetics are all about having fun and expressing yourself. Make it your own, incorporate or adapt your own style and experiment! Don't forget, the importance of dark academia lies within self-discovery and passion for learning.