A College Girl's Guide to Grocery Shopping
If there's one thing I've learned so far about living in an on-campus apartment and forgoing a meal plan, is that grocery shopping is a chore. Truly. Here are a couple of tips to make your next grocery shopping trip a lot easier.
1. Make a grocery list and stick to it
Somehow, you have ended up with a new nesting Tupperware set and a whole chocolate coconut haupia cream pie from Ted's Bakery in your grocery cart that you really didn't need in the first place. Save yourself time and money by checking your fridge and cupboards before your trip to see what you really need (and what you're really going to eat).
2. Don't go grocery shopping hungry
So you've made your list, but then when you get to the store your stomach starts growling. This is how your brain can convince you to deviate from your grocery list.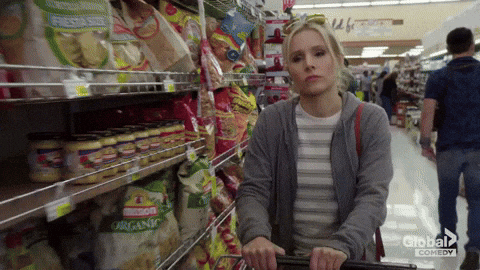 3. BYOB: Bring Your Own Bags
Now that the plastic bag ban is in effect on Oahu, grocery stores will charge you fifteen cents if you need a bag for your items. Make a one/two dollar investment in a cute reusable bag from your favorite grocery store (or there's always RIOs that give out reusable bags for free at their tables in campus center). My roommates and I designate a shelf for all of our reusable bags, and we'll just grab however many we need off of the shelf whenever we head to the store.
4. Link your phone number to receive in-store discounts
Foodland has the Maika'i card, which gives you one point for every dollar you spend. Once you've accumulated 250 points, you receive a My Rewards certificate, where you can choose from 5% off a future grocery purchase, 200 Hawaiian miles, or a free or specially priced item. Safeway has a rewards program, where you can earn one point for each dollar spent on groceries, and 100 points are equal to one reward. You can also track your rewards progress on their app.
5. Speaking of apps, download some to score sweet deals
Apps like Ibotta are easy to use. Before you go shopping, add offers from your local grocery store and then redeem these offers by taking a picture of your receipt. Checkout 51 is another app with a similar concept. There are also store-specific apps that offer exclusive discounts on their food items, such as Target's Cartwheel.
6. First in, first out
The first items that you see in the refrigerators, such as milk and those easy-to-make salad kits, are the first ones that need to sell because they expire sooner than the products towards the back. Basically, if you don't want to see your money dumped in the trash a week later, grab the items in the back. Another tip for those salad kits: pick the bags with less air in them. The older lettuce gets, the more gas it releases, which inflates the bag.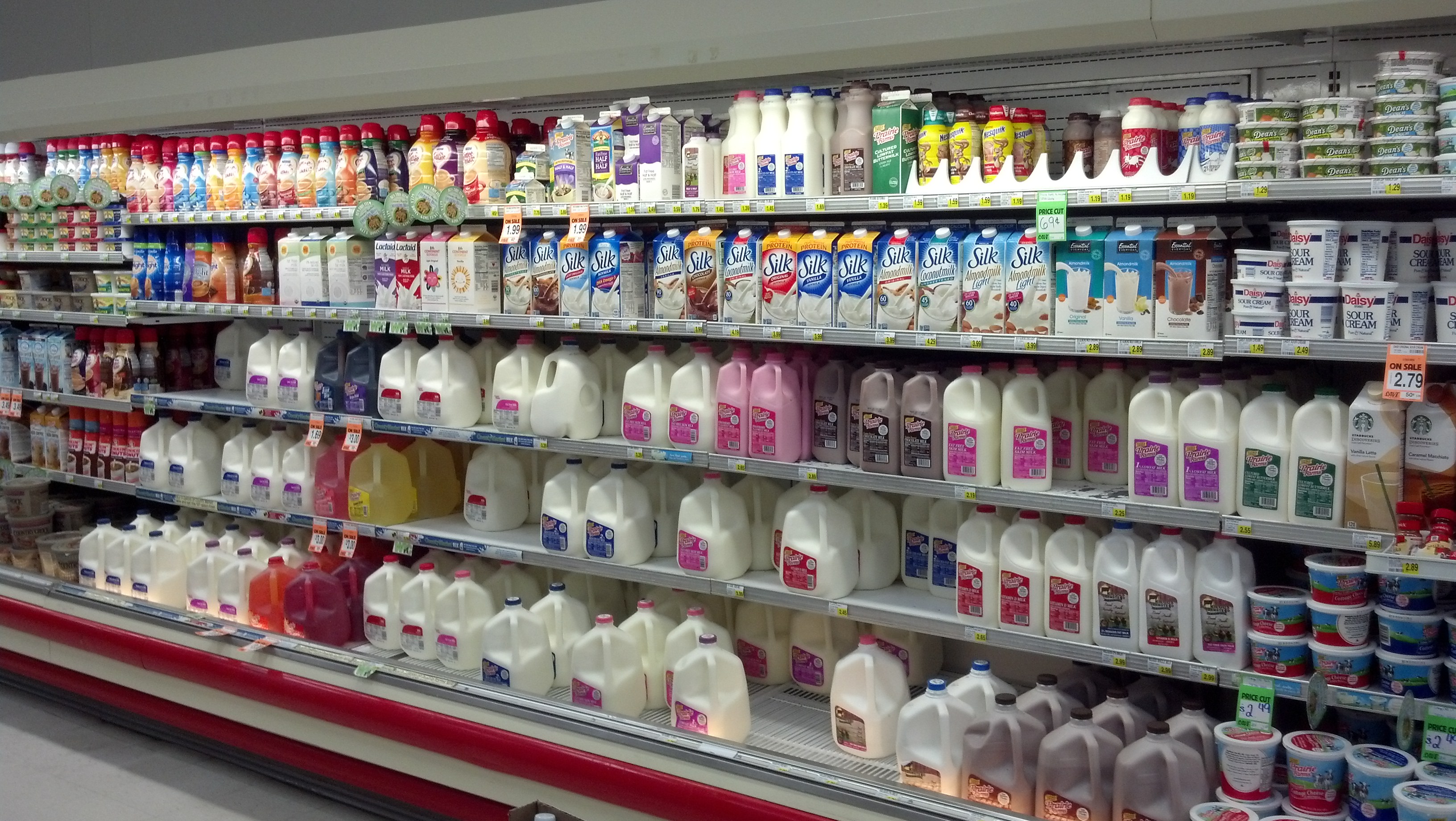 7. The most expensive stuff on the shelves is at eye level  
It's true. The top and bottom shelves have the cheaper stuff. Sure, the cookies to the right of the Oreos might be called chocolate cookie sandwiches with cream filling, but who can tell the difference? And on that note...
8. Equality for all brands
Store brand and name brand items are usually the exact same with the only difference being the packaging. Save a couple of $ and grab your toasted cinnamon squares instead of that box of Cinnamon Toast Crunch cereal.
9. Go meatless for some of your meals
Prices of meat, especially steak and seafood, definitely add up your grocery shopping total. Consider having a Meatless Monday. Here's a Pinterest board with some recipes to get you started.
10. Try buying frozen vegetables
The worst feeling in the world is having to throw away fresh produce that weren't used in time. I've found that buying frozen vegetables are cheaper, plus it saves time by already coming chopped and ready to cook. A vegetable is a vegetable, so you're still getting all the nutrients with less effort.