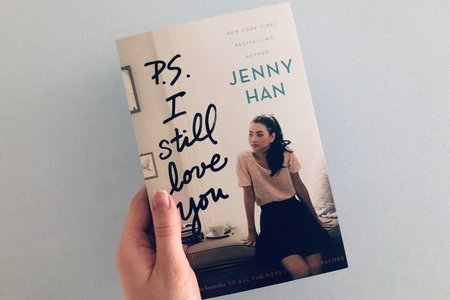 "P.S. I Still Love You" Film Review
"To All the Boys I've Loved Before" captured the hearts of millions of viewers -- including my own -- immediately after its release to Netflix in 2018. For weeks, it seemed all the Internet could talk about was the endearing romance between Lara Jean Covey and Peter Kavinsky. And with good reason. With a stellar cast, witty script, and striking cinematography, "To All the Boys" cemented itself as one of the most memorable films of the year. Due to the high praise the first film received, the stakes were raised even higher for its sequel, "P.S. I Still Love You". 
So how does "P.S. I Still Love You" compare to its predecessor? As a shameless fan of this franchise, I logged in to Netflix to find out.
**Warning-Spoilers Ahead!**
Synopsis
If "To All the Boys I've Loved Before" is a self-proclaimed love story, then "P.S. I Still Love You" explores what happens after the Happily Ever After. And spoiler alert: it's not as perfect as one might think. The film follows Lara Jean (Lana Condor) and Peter (Noah Centineo) as they navigate a real relationship together. At the start of the film, the audience gets to look on with starry eyes as Lara Jean and Peter go on their first official date, release lanterns with their initials into the sky and go to a fun-filled carnival. 
But things take a turn when John Ambrose McClaren (Jordan Fisher), another recipient of Lara Jean's love letters, re-enters her life and begins working alongside her at Belleview Retirement Home. As Lara Jean's relationship with Peter enters new territory, she must face her budding feelings for John Ambrose as well as her insecurity over Peter's romantic past.
Lara Jean & Peter
"P.S. I Still Love You" continues much of the same formula from the first film. The antics of Lara Jean and co. remain lighthearted, humorous and graded with a pastel color palette. However, this installment spends a great deal of its runtime deteriorating the very same relationship that was established so brilliantly in the first film. Heartbreak might be a fact of life, but it also casts a somber tone on what is, at its core, a teen romance flick. 
Many fans voiced online that they were irked by both Lara Jean's and Peter's actions in this film, and I'm afraid I must agree. The instantly-loveable Lara Jean almost seems to go through a personality transplant in this sequel. Our beloved protagonist from the first movie is almost unrecognizable as she spends much of the film riddled with insecurity, squabbling with Peter and leading on John Ambrose. 
Even the ever-endearing Peter Kavinsky is not without some serious faults. Not only does he only further fuels Lara Jean's insecurity by remaining close to Gen (Emilija Baranac), but he also gives Lara Jean a plagiarized poem for Valentine's Day and expects her to return her heart locket back to him following their breakup. I understand that narratively-speaking, Lara Jean and Peter should end up together by the time the credits roll. But I'm also left asking myself: Why?
John Ambrose McClaren
The movie adaptation takes some notable detours from its source material. The most glaring of these changes is undoubtedly the treatment of John Ambrose McClaren. Jordan Fisher is a clear standout, bringing both charisma and charm to an already much-loved character. However, the film ultimately glosses over many aspects of his character from the original book series, leaving something to be desired of this mysterious new love interest. 
Although the film implies that there was no real competition between Lara Jean's suitors, Lara Jean has real feelings for John in the novel. The book explores their relationship to a much greater extent, making Lara Jean's ultimate decision to choose Peter all the more gratifying. However, the film turns John Ambrose into a mere plot device to spur the deterioration of Lara Jean and Peter's relationship. And because of this fact, fans of the book were deprived of several great scenes between Lara Jean and John Ambrose being translated to screen.
So, What Did I Think?
Unfortunately, "P.S. I Still Love You" had the impossible task of living up to a well-loved predecessor that already works as a stand-alone. But I would argue that even with its flaws, this sequel is definitely worth the watch. Lara Jean and Peter's relationship woes will still engage you more than you'd like to admit. The soundtrack will charm you. You'll want justice for John Ambrose McClaren in the next film. You'll wonder whatever happened to Josh from the first film.
And when Peter Kavinsky finally gets his act together and goes after Lara Jean, your breath will catch in your throat. And you'll think to yourself: you know what, maybe they should end up together.
Because, as is the overall message of the film, love doesn't have to be perfect for it to be real.