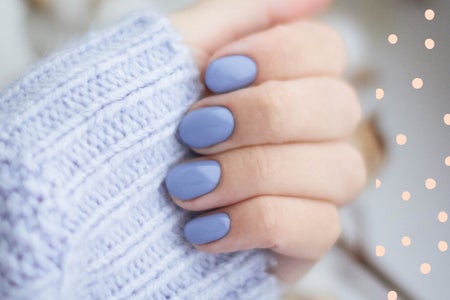 #ITriedIt: Polygel Manicure at Home
For a few months now I had been seeing ads on my social media talking about polygel nails and a few companies that sold those products. I had been going to get acrylics fairly regularly though so I kind of just was content with those. At least until I realized how much money I was actually spending on them each time I went. I decided I was going to do a little more research on this polygel thing and then if it seemed like a good investment I would either ask for it as a birthday gift or I would buy it myself. I kind of forgot about it once we went into quarantine until the acrylics I had on started coming off and I realized I needed to do something about my nails.
Fortunately for me, my birthday was just a couple of weeks after my acrylics came off and my parents ended up getting me a polygel manicure set. Here's a link to the kind I have. I watched a few videos and saw how easy it looked so I decided to give it a shot. One video I found really easy to follow was this one by cutepolish on youtube. Essentially you clean your nails off, making sure there's no polish on them. Next you scuff them up a little bit so that the gel can adhere to your nails. Then you use the primer coat and cure it under a UV light. Now comes the fun part, you pick the nail form that fits your nail best, then you put the gel on the form and use the brush dipped in a little rubbing alcohol or slip solution in order to spread it evenly on the form to the length you want. Next you press the nail form onto your finger and put it under the light to cure for about a minute. After your nail is cured you gently take the form off, use a nail file to shape your nail the way you want it to be, and use the top coat to finish it off.
When your nails are finished you can feel free to paint over the color of the gel and change it to suit you better. Mine happened to have a red-colored gel I wanted to try so I left it with that. Since it was my first time I did have a few mistakes and learned a few things that I'll try to avoid for next time. One thing I struggled with was making the nail not too thick and not too thin. My pinky ended up pretty thick whereas a couple of my other fingers were too thin. Overall though those problems are easy to adjust for in the next attempt, I just have to pay a little more attention to how much gel I'm using. The manicure lasted about a week for me because of my user error, but you can expect them to last about 2-3 weeks. After that, you can either take them off or do a fill in. Overall I really enjoyed doing these nails. They were definitely a good investment if you ask me!