Justin Bieber is Back and Ready to Take 2020
For many, February 14th is a day that they will spend with a significant other, their friends, family, or themselves as they celebrate Valentine's Day. But on February 14th, 2020, Valentine's Day was shared with beliebers all around the world as Justin Bieber finally released his fifth studio album, "Changes," in almost five years. 
It has been a long-awaited album release for Bieber fans since his last album, "Purpose," came out in November 2015. "Purpose" seemed to be his comeback album after the few reckless years he had in which he was the poster boy of child star gone wild. Justin even went on tour for "Purpose" beginning in March 2016, but cancelled the rest of the tour a year later due to personal reasons. In the years since "Purpose," he has been on countless singles and made cameos on different media outlets, but many wondered, was Justin Bieber done making his own music?
During Coachella 2019, Justin performed his hit single "Sorry" with Ariana Grande during her set and announced new music was coming soon. The new era for the singer then began on January 3rd, 2020 when he released his first single off the album, "Yummy."
"Changes" is a dedication to Justin's wife, Hailey Bieber. The entire process of creating the album was documented and released on YouTube preceding the album release. The documentary, titled "Justin Bieber: Seasons" gave fans a look into the singer's life. It was an intimate eye opener to those who have supported him and those who have said otherwise against him, that he is still only human. Not only that, but Justin gave fans a look into the recording process of the album, his relationship with Hailey, his team, and the healing he is doing for himself. 
Working closely with old studio friends like Jason Boyd, better known as Poo Bear, and Joshua Gudwin, "Changes" was slowly crafted to tell a story of love and acceptance. Tracks like "Yummy," "Come Around Me," and "Running Over" which features rapper Lil Dicky, are some fun upbeat pieces that give the album an energy that makes the listener want to smile and dance. Other songs like "Confirmation," "That's What Love Is," "Habitual," and a few others dawn a slower speed and more personal mood of affection and affirmation to reflect Justin and Hailey's relationship. Each song is an ode to his wife and the trials and tribulations they have gone through in order to be where they are today. 
Justin's documentary focuses on the process of creating "Changes" and the audience sees the perfectionist in Bieber and how he gets through making music. In almost every shot of him in the recording studio, Hailey can be seen somewhere in the background. She was just as much a part of the process of "Changes" as his producers because Justin is singing about her. 
Not only does Justin bring back his familiar vocals to "Changes," but there are many collaborations throughout the album. He works with Quavo, Post Malone, Clever, Travis Scott, Kehlani, Lil Dicky, and even has Summer Walker on the "Yummy" remix. These features blend well with his sound while still giving the individual artists their own spotlight on the album and showcasing their own tone. It was a well-produced project that benefits each artist involved.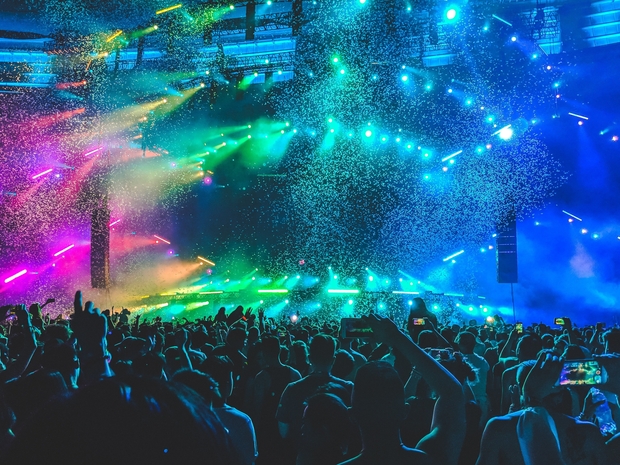 Justin's new era has been one that his loyal fans have waited for and they are now finally getting him back. He is doing what he loves with those he loves, and the journey keeps going. "Changes" is the next step for him, and it not only shines a loving light on his wife, but its process mended his relationships with those closest to him and most importantly, with himself. With a world tour set to begin in May 2020, it seems like Justin Bieber has his mojo back and he is happy to stay.