What Love Island Has Taught Me About Relationships
3 words (and an abbreviation). Love Island UK Season 6. First premiering on Hulu on Jan. 20, 2020, this season consists of 43 episodes of intense drama, love triangles, and cute ass friendships. Don't let that number throw you off, if you find yourself drifting towards shows like The Bachelor, this show is 100x better. You will most likely have to add binge-watching to your list of bad habits. 
I never would have thought I would be so fiercely obsessed with this show. If you don't know what this show is about, basically, a bunch of young "fit" singles from the UK live in a luxury villa in South Africa and compete to find love. Once people start coupling up, they must beat out other couples by becoming the public's favorites to ultimately win the £50,000 prize at the end of the show. Honestly, these rules become minuscule once couples become infatuated with each other and you can't help but root for them all. And sometimes, people in their couples betray each other to invest their time with someone else, which happens a lot in this season and nothing triggers me more.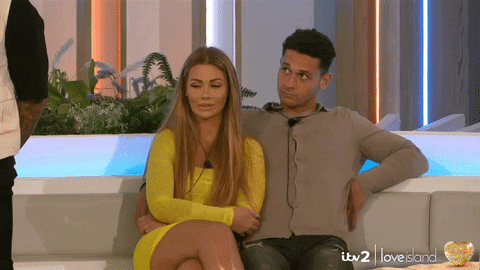 But why am I writing about Love Island UK? Well, I initially went about it backward. I first began watching Love Island USA and being slightly dissatisfied with the couples and finding out the winners broke up after a month of navigating the real world together (shocker, right?) But boy, oh boy is the UK version so much better. You will find yourself wondering if the show is secretly a crash course for Brit lingo as you add words such as "banter," "graft" and "cheeky" to your everyday vocabulary.
I have been binging the show with my mom and sister and we can all testify that it is an addiction. After a pretty short day of online school and remote working, we all run to the couch and stay up watching Love Island UK until about 1:30-2:00 A.M. And if the episode leaves us on a cliffhanger, sometimes we'll wake up the next day and postpone our responsibilities to fit a morning watch in. We're so devoted that when the episode ends, we'll end up in a prolonged, intellectual discussion about the properties of each couple's relationship and we usually predict what will end up going down. And granted, we also have a ranking of our favorite couples.
But definitely, my biggest takeaway from this guilty pleasure is how types do exist, and every type of guy and girl brings along different perks accompanied by fatal flaws. After witnessing so many islanders enter and exit the villa, by the end of the season you will be spotting red flags before their couple does. And admittedly, there will be individuals on the show that are solely there for the competition and fame, but you can't help but be smitten with some of the islanders and their romances.
As I was watching Love Island, I wouldn't say I have taken pointers for dating from this show, but I'm not denying it either. I was reminded of guys I have met and dated that have similar personality traits to the men on the show, and the producers do not hesitate to expose what happens behind the curtains of a relationship. If you ever wanted to know how a guy or girl thinks, this show reveals it all and a lot of it is ugly. Here are some things I noticed about how relationships can oftentimes unfold (my opinions can be debated and exceptions always apply):
As Mike from Season 6 put it, guys think in the moment while girls think for the future.
When the boys and girls of Season 6 had their relationships tested with Casa Amour, you would be surprised about how many girls chose to remain loyal versus the guys that quickly forgot about their relationships and moved on to a fresh and exciting beginning with someone else. If communication isn't there in a relationship, it is always a red flag, especially when you're worried about how a guy is feeling about you. You want a partner that does think about the future and openly communicates with you.
Don't always be fooled by a guy's stellar sense-of-humor, because there is a slight chance he's used all the same lines on other girls.
Looking at Mike from Season 6, his jokes were enough to make him charming and likable, but he ended up using a lot of recycled lines and "chat-ups" to lure girls in for the bait. If you're with a guy that's always making you laugh, keep an eye out for whether or not he's using the same jokes around other girls. This one seems a bit anal, but I'm telling you, it's a red flag.
Always go with your gut. If you know a guy isn't putting enough effort as you are... RED FLAG!
There were so many girls throughout the season that ended up being betrayed by their partner but they knew it was coming. There is always denial when you truly like someone, but if they aren't giving you the time you need, run girl run.
Why is there a stigma surrounding nice men? And why do they always finish last?
Luke M. from Season 6 is the PERFECT example of this. The Justin Bieber lookalike was probably the friendliest bloke in the villa, and he was being played by girls left and right. Girls look for guys that push their buttons and excite them but end up being played by the game they initially were so eager to start. Ladies, please, there is a difference between nice and boring.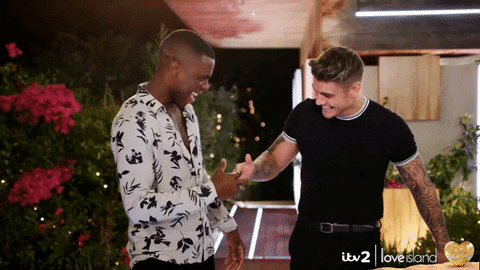 I'm not afraid to say it... I love this cheesy show and will defend it against the haters. And if you "fancy" this article, check it out on Hulu. You might be surprised what you'd learn.
Want to see more HCFSU? Be sure to like us on Facebook and follow us on Instagram, Twitter and Pinterest!