Shelter Animals Find Loving Homes Amid COVID-19 Pandemic
With all the craziness going on amid the COVID-19 pandemic, many shelters and animal rescues have been forced to adapt in order to properly care for their animals. Some rescues have closed down temporarily or suspended adoption. However, many shelters and good Samaritans alike have worked together to find a way to give their rescue animals a loving home! These stories are a heartwarming and welcoming change in a world currently cluttered with distressing headlines.
These stories have been championed by Good News Network or GNN. According to GNN "since 1997, millions of people have turned to the Good News Network® as an antidote to the barrage of negativity experienced in the mainstream media. Because of its long history, staying power, and public trust, GNN is #1 on Google for good news." During this global pandemic, this news network has created its own page solely devoted to positive stories involving the Coronavirus, specifically, stories about animal adoption!
With the help of social media, hundreds of rescue animals at a time are finding happy homes either forever or temporarily until the world returns to normal. According to GNN, in Asheville, the Humane Society put out a plea for emergency fosters and received over 500 applications in a matter of DAYS. Staffer, Meghan Lavender, says, however, that the "really good news is that many shelters in cities around the US are experiencing the same amazing response from their communities."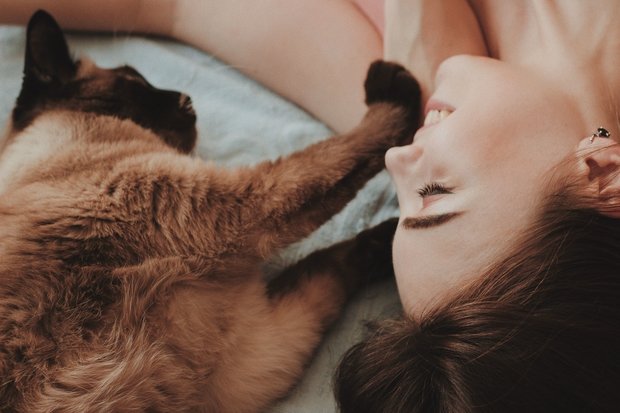 Photo by Oleg Ivanov on Unsplash
Across the country in Bakersfield, California, another shelter is receiving a massive amount of foster and adoption applications. However, with social distancing rules and measures in place, the shelter needed to find a way to connect each animal with their new families without having an influx of people in their facilities. As a result, the Kern County Animal Shelter is hosting "drive-thru" adoption! It sounds exactly like it is. Families drive up to the shelter's window, hand over their papers and in return, receive food and supplies along with their new furry friend! The shelter hosted two separate drive-thru adoption events and as a result, more than 100 animals found loving homes during a time in our lives that is so plagued with negativity and loss.
Locally, another shelter is adapting during this pandemic. The Tally Cat Cafe, unfortunately, had to shut its doors to the public temporarily because of quarantine measures put in place over Florida. If you're unfamiliar, the Tally Cat Cafe is an adorable coffee and wine bar where visitors can sip on their drinks and play with a roomful of cats and kittens! The cats are all available for adoption when the cafe is up and running and is a great way to meet a potential new pet. But now, according to the Leon County Human Society, the cafe is activating "Mission Kitten," by transforming the space into a kitten nursery while they're closed to the public! While you might not be able to visit, helpful citizens can get involved by donating or shopping the cafe's amazon wish list!
Throughout a time filled with dreadful news and hopelessness, there is so much positivity if one just searches for it!
Want to see more HCFSU? Be sure to like us on Facebook and follow us on Instagram, Twitter and Pinterest!