Want to glow-up? You've come to the right place. Okay, okay, I know that compared to everything going on right now focusing on your physical appearance might seem a little vain, but I thought that since we're all stuck inside, we might as well use this time to do some self-care. I've been big into styling recently: keeping with trends and taking time to plan cute outfits. Through this article, I hope to share with you some styling tips that you can take advantage of once we can immerse ourselves back into society, as well as some beauty secrets that I learned from my sister and on TikTok.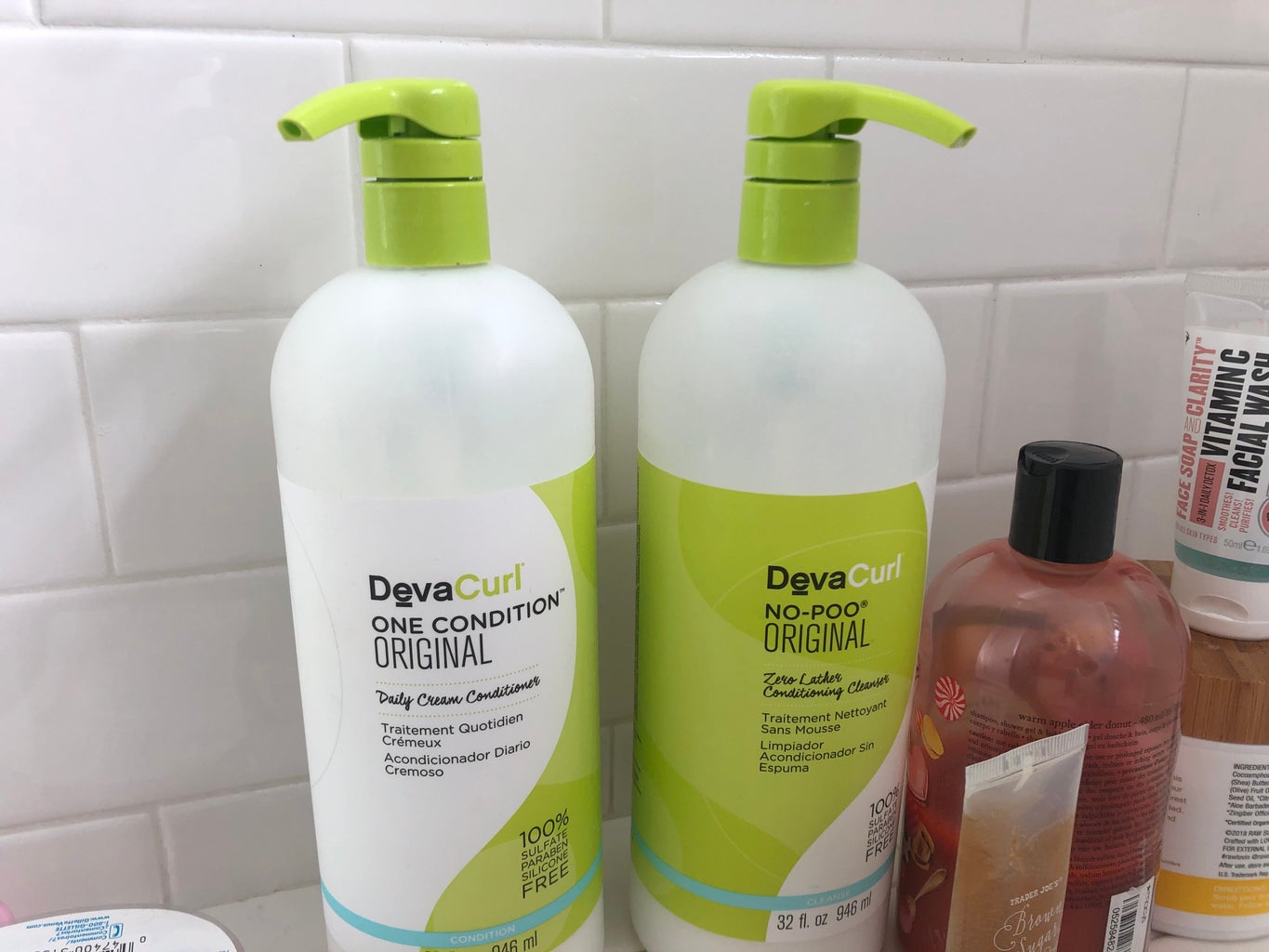 Let's start with hair. If you've got semi-curly, mostly frizzy hair like me, it can be hard to deal with. I've been using DevaCurl to help with my predicament; however, I've heard some bad things, so research before purchasing. Either way, it's helped my curls to gain some shape. What's helped even more though is styling creme. I've seen several videos on TikTok in which people have put styling creme in their hair, crunched it and blown it dry. This process seemed to really help their curls keep their shape. Nobody ever told me about this but I'm assuming it's nothing new. I've started doing this as well and it's really worked.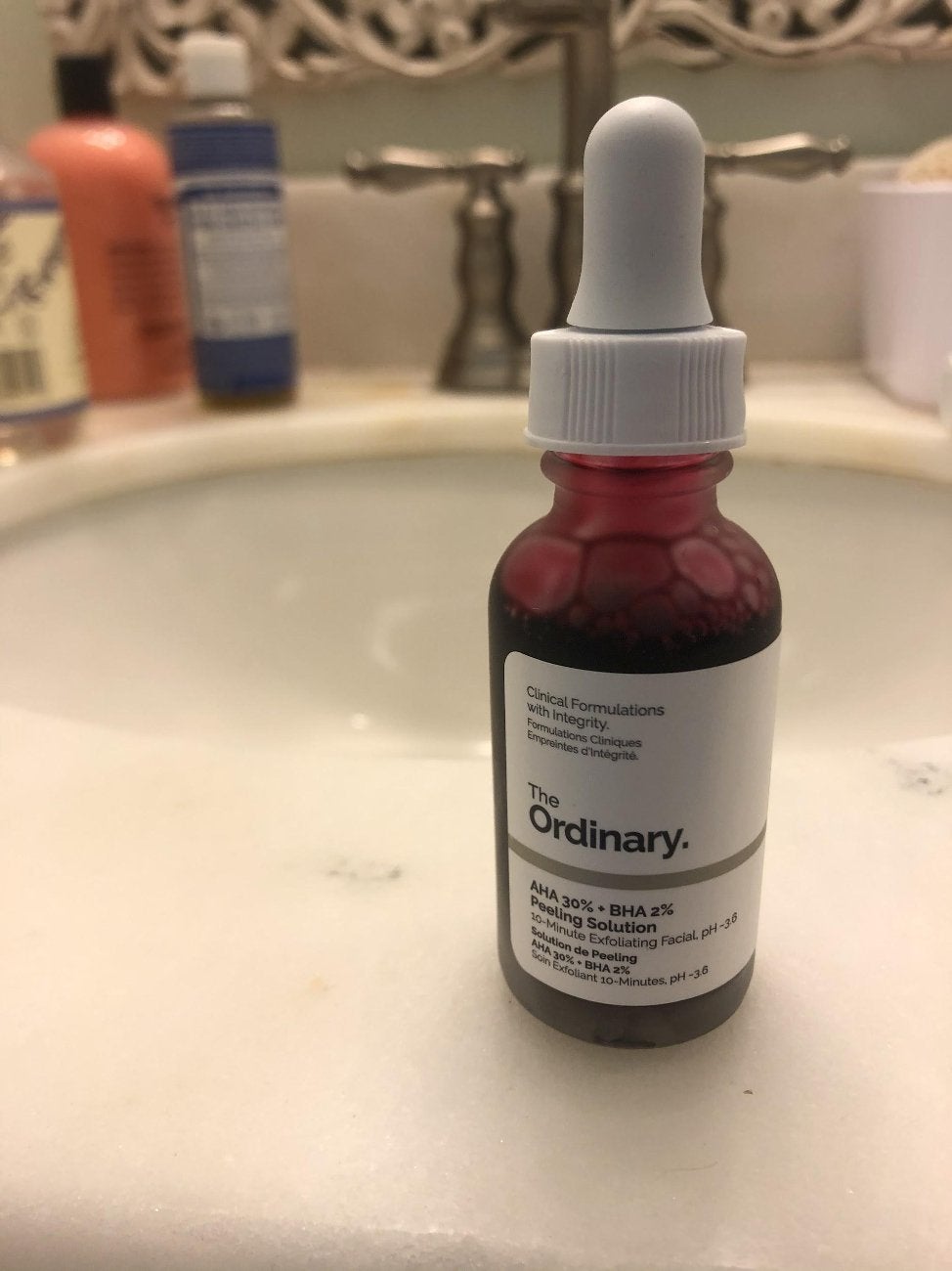 This next beauty secret was explained to me by my sister, Julia. Basically, you apply this blood-looking product evenly all over your face. You then leave it for ten minutes and rinse. Now, I can assure you, this product was not any less blood-looking on my face. As a matter of fact, I looked like I was straight out of a horror movie so I won't bother traumatizing you with a picture. When washing it off, some got in my mouth and it didn't taste great. Just be aware. I will say that my sister has claimed to see amazing effects, but I can't comment on that for myself since I've only used it once. 
Once the product was off, I began my makeup routine. I saw a few videos on TikTok suggesting putting on moisturizer, setting spray, setting powder, primer and foundation in that order, so naturally, I had to do it. Personally, I noticed that my foundation felt as though I hadn't set it at all. If something touched my face, I wouldn't be confident that it would hold up, but it didn't look bad. After I was done, I used a ring light that got my sister for her birthday to take a selfie.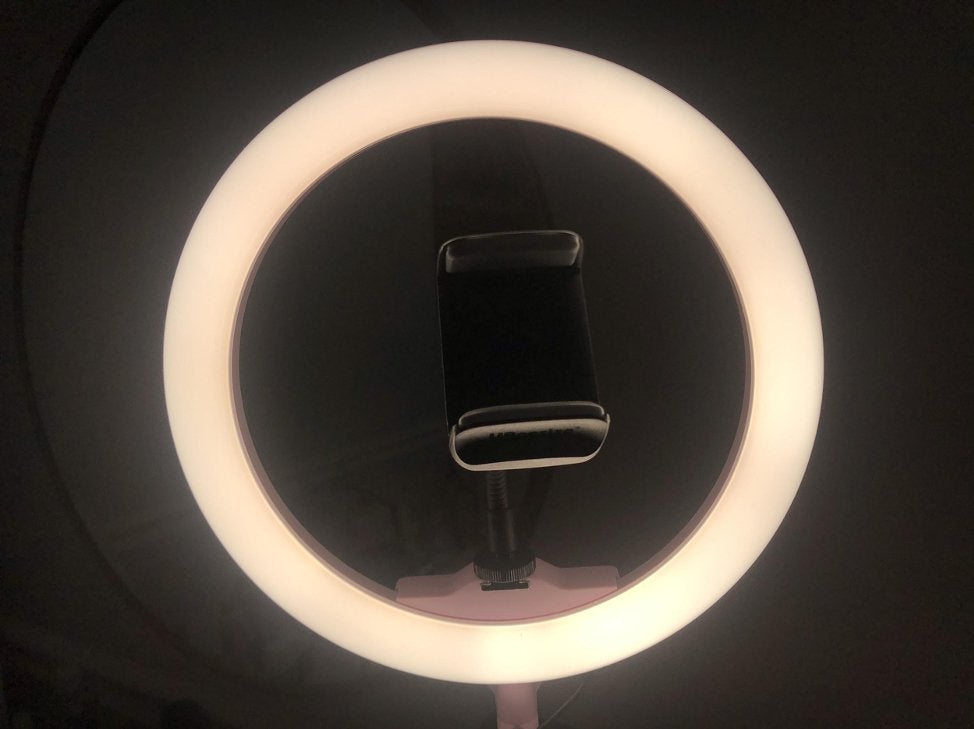 This is how the makeup and ring light selfie turned out.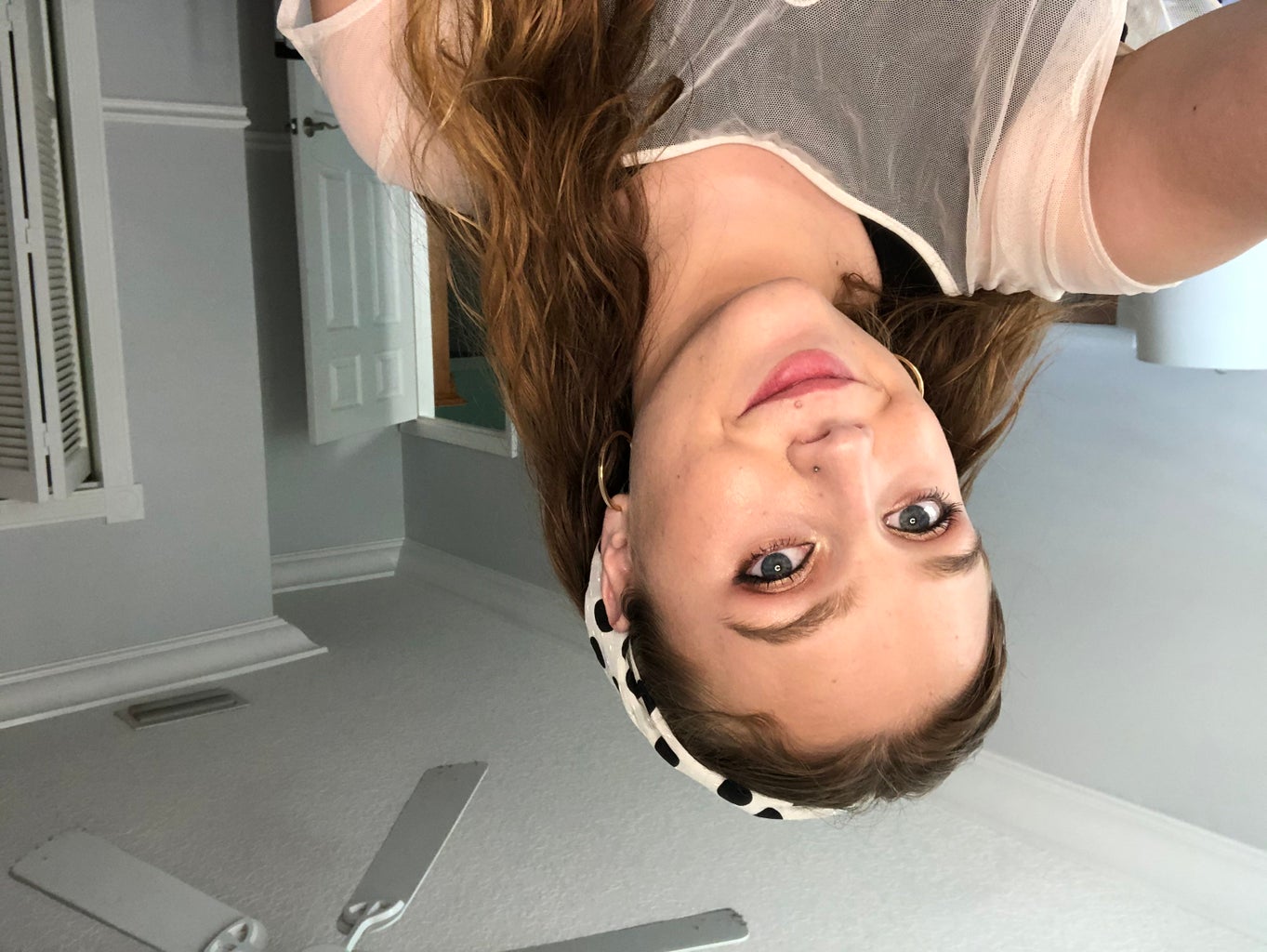 Not too shabby, but I think that all the natural light that was coming in hinder the ring-light effect.
On to styling!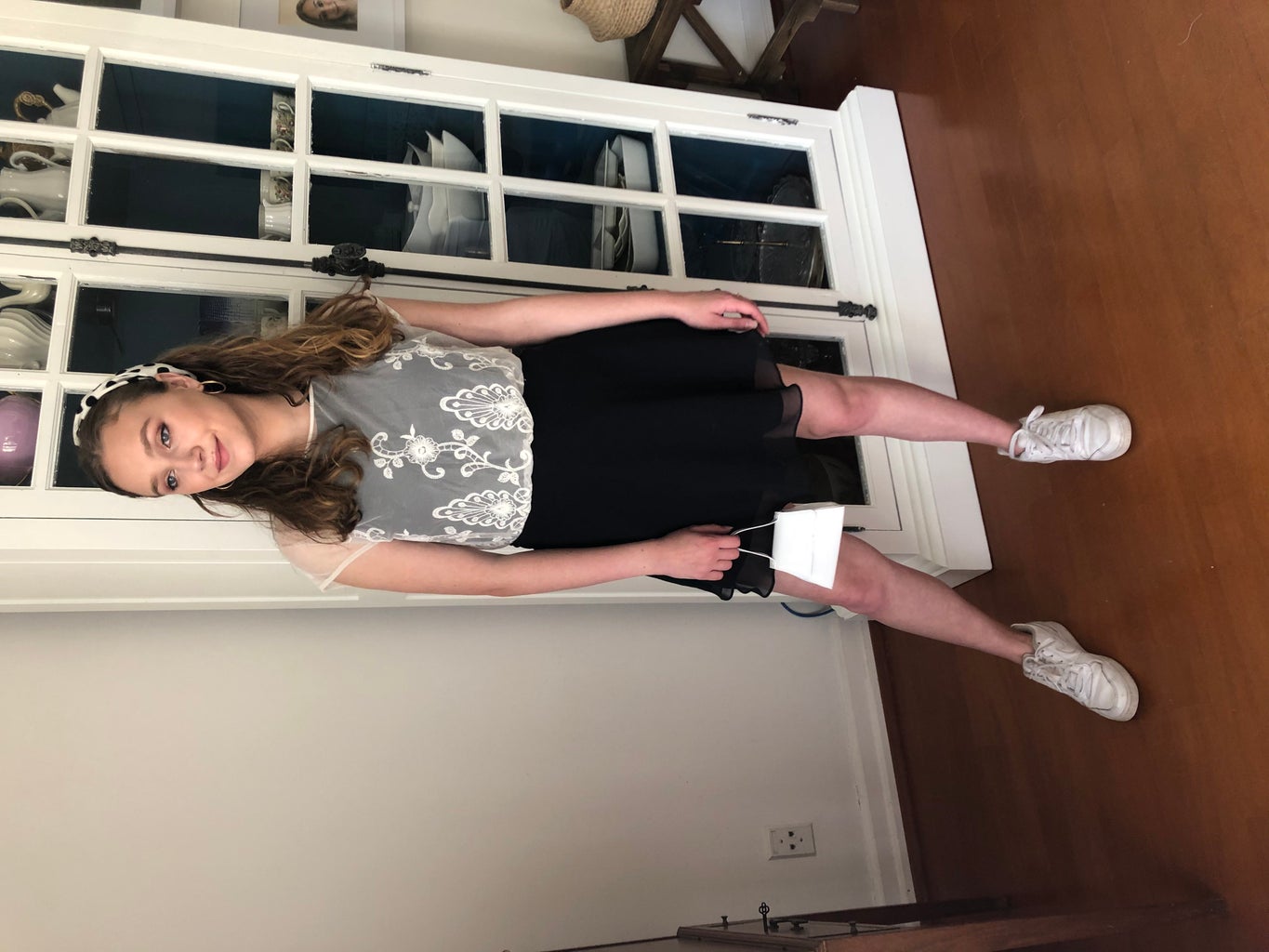 In this outfit, I paired this tiny handbag, with a mesh top and black skirt to create one cohesive black and white outfit (you'll notice I like to wear black and white). I wrapped the scarf around my head and tucked it in underneath my hair to make it look like a headband. I love the polka dot pattern that it features and thought it added some excitement to the outfit. I dressed down the look with white Nike sneakers.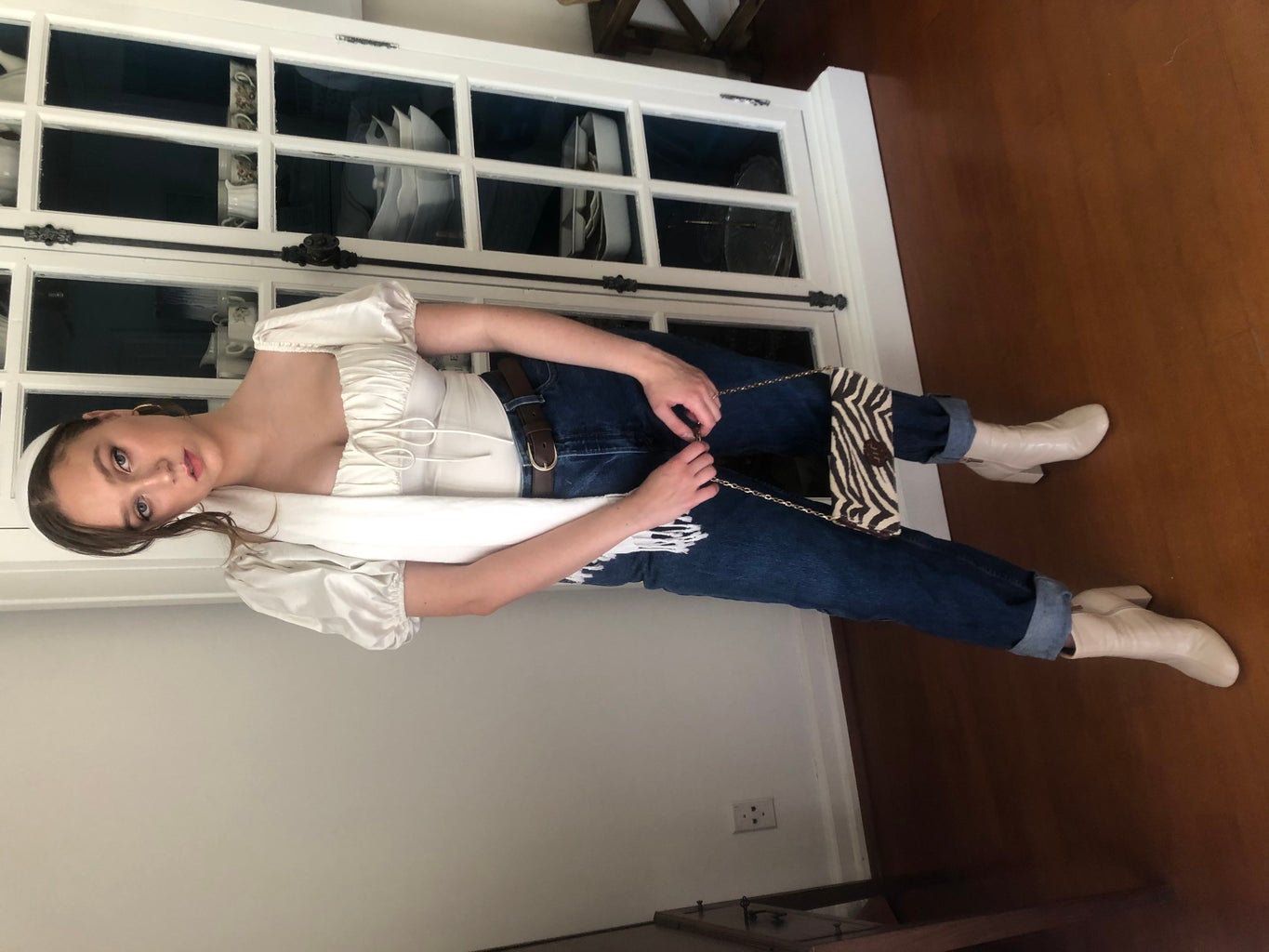 Here I utilized several trends such as animal print and the peasant top trend to create a sophisticated but fun look. Honestly, I feel I should be in a Lana Del Rey music video with this outfit. I can just picture her wearing this in a convertible by the beach with the scarf flowing in the wind. Back to reality, the peasant top trend is my absolute favorite. I feel like it can add some old charm and a feminine touch to any outfit. When paired with this animal print bag, the outfit remains modern.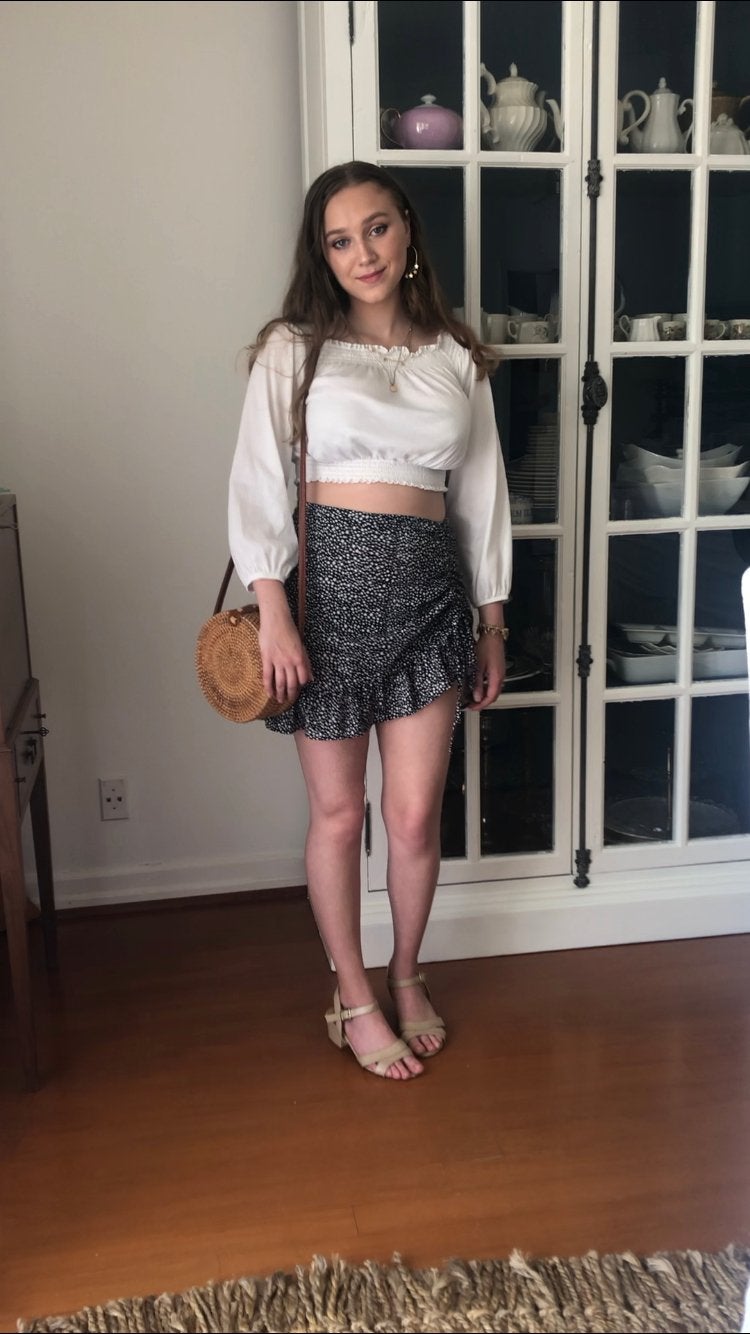 My absolute favorite element of this outfit is the wicker bag. This is a huge trend right now and I feel like it adds a tropical touch to any outfit. Paired with this flowy top and skirt, as well as these nude mini block heels. I feel like I'm going to have dinner by the beach. You can accessorize with some hoops and layered necklaces to complete the look.
Bonus Styling!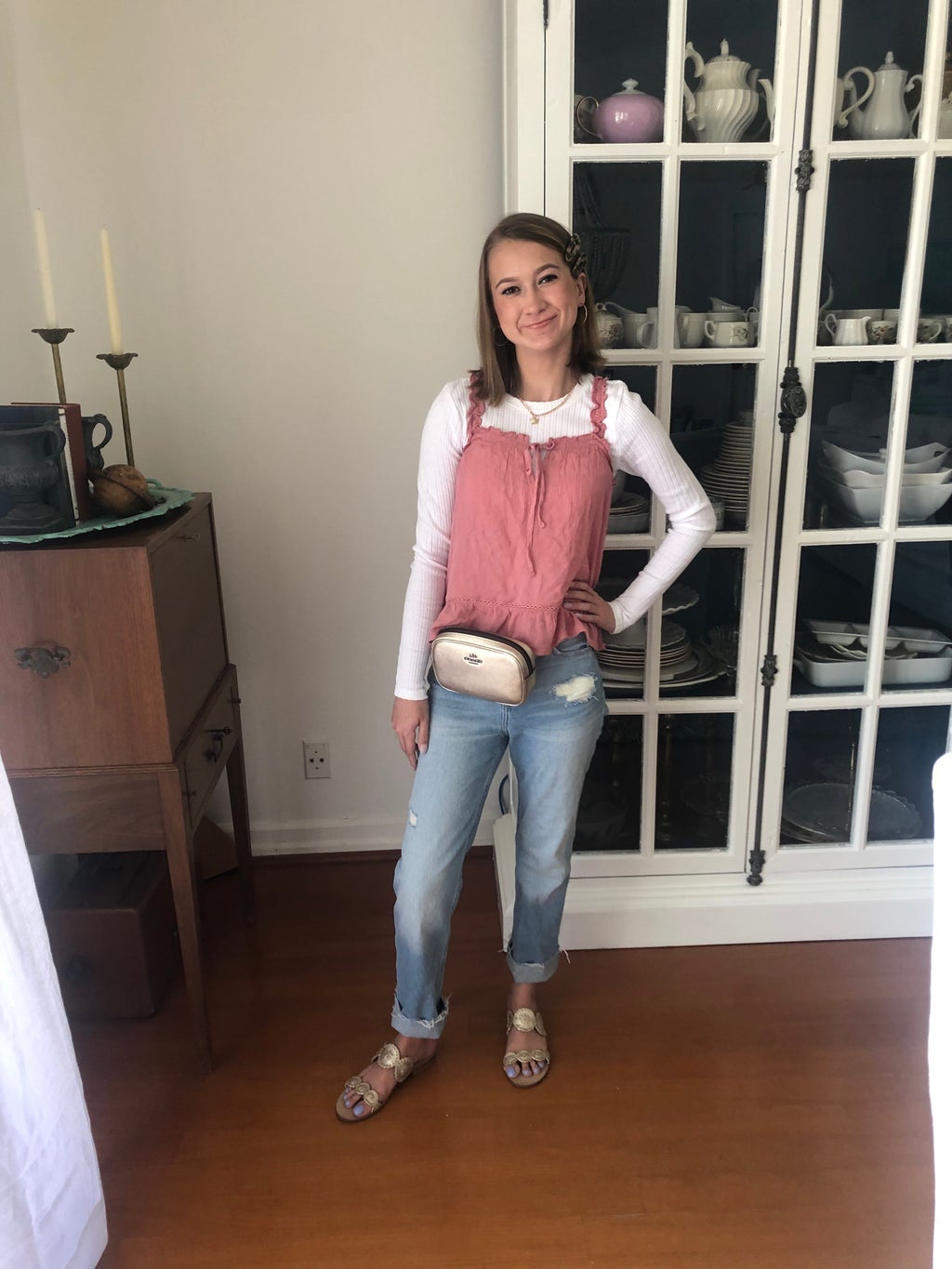 My sister actually let me style some outfits for her! This outfit, in particular, utilized several trends such as layering, fanny packs, hairclips, straight-legged jeans, etc. She had this beautiful gold fanny pack that matched these gold sandals so there was no way I wasn't going to put the two together. Although her shirt is wrinkly (yes, I know. Don't come at me), I thought it worked really well with this white long-sleeved shirt underneath.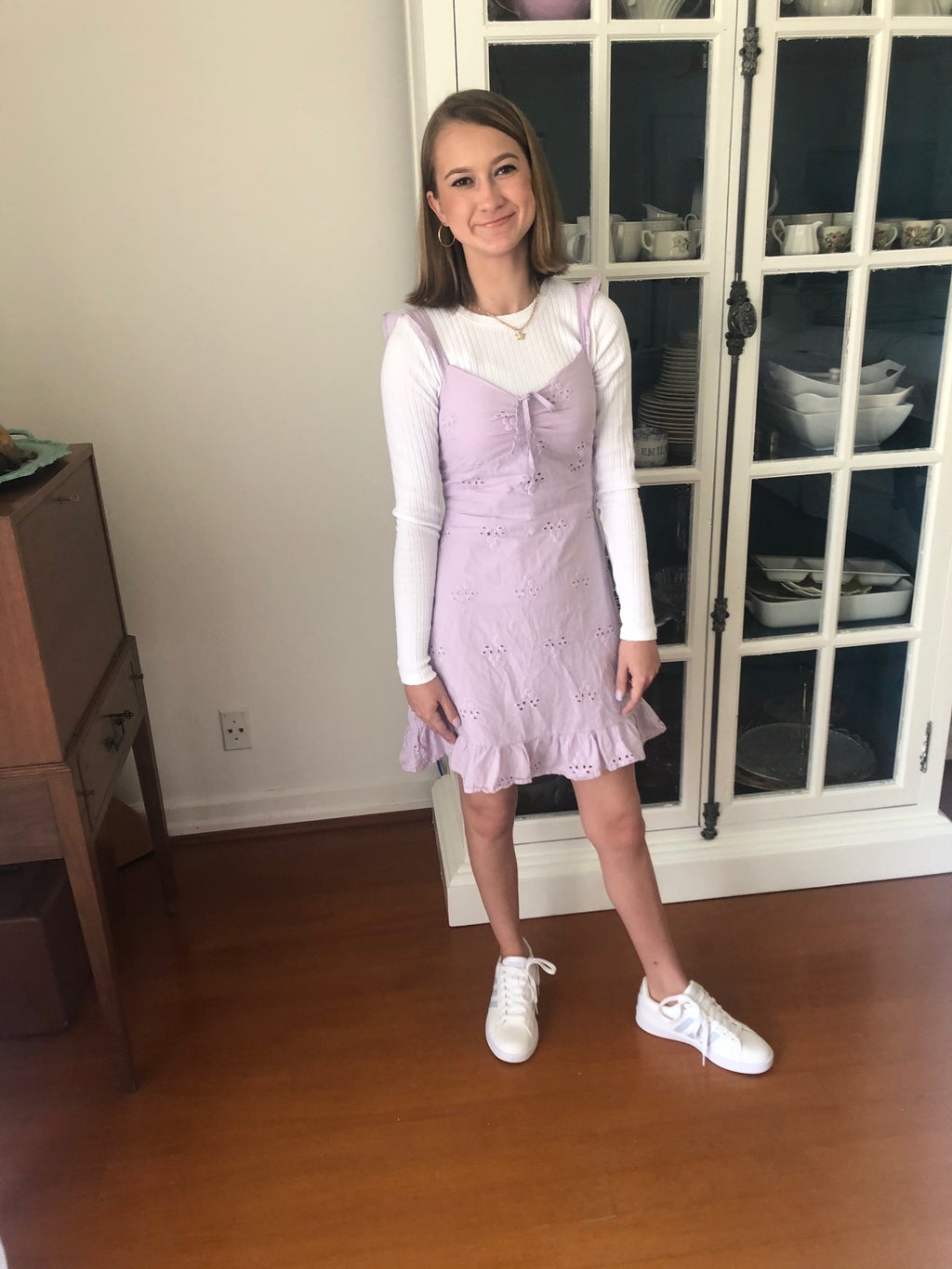 Again with the layering, I know, but I wanted to showcase how you can layer many different kinds of pieces and still get a cute outfit out of it. I put her in this lilac dress, with the undershirt and white sneakers to dress the look down.
I had so much fun getting glammed up and styling these outfits for this article. I hope you gained something in terms of styling tips or learned about a beauty trend/ secret that you might want to try. Take care and stay safe.
Want to see more HCFSU? Be sure to like us on Facebook and follow us on Instagram, Twitter and Pinterest!