If you're a born Chicagoan like me, you probably have a favorite set of places in Chicago that you love to go to when the weather finally gets warm and sunny. Here are my five favorite spring activities in Chicago if you're not familiar with the city and want to explore it.
Museums
The variety of museums in Chicago is one of the reasons why I love the city. The Museum Campus especially, located at 337 E Randolph St, is a favorite of mine. It is home to the Adler Planetarium, Shedd Aquarium, and Field Museum of Natural History. There is also a beautiful view of Lake Michigan and has trails for bike riding, running and walking. The campus is perfect for a day at the museum or if you want to marvel at the Chicago skyline. You can even ride your bike to Navy Pier from the campus if you're up to it. The Museum of Science and Industry is also not far from the campus and has many interesting exhibits. 
Picnics
The arrival of spring means it's finally picnic season in Chicago. Luckily in Chicago, there are many parks to choose from to hold your picnic at. Some to consider are Millennium Park, Lincoln Park, Oz Park, and Grant Park.
Lincoln Park Zoo
Lincoln Park Zoo is one of the best places in Chicago for a number of reasons. It's located in the heart of the city in Lincoln Park and has a free admission policy. With all of the exhibits they have at the zoo, you'll never get bored and can explore the city after you're done.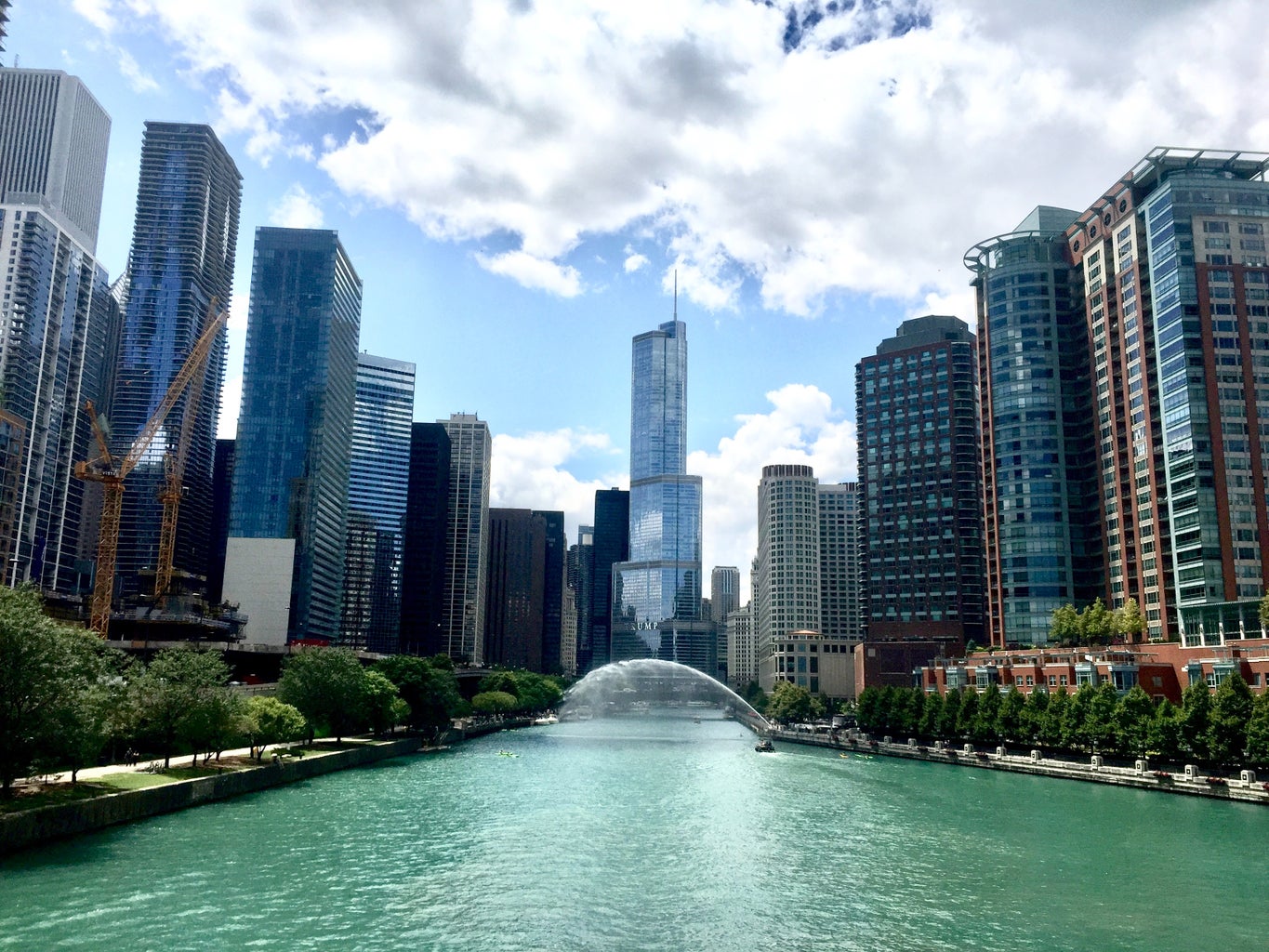 Shopping Downtown
Another reason why I love Chicago is the abundance of stores to shop downtown. The Magnificent Mile is especially home to many stores that you can shop or browse at. My favorite mall in the city is Water Tower Place. If you don't like shopping and want to still spend time downtown, check out the Chicago River Architecture Tour.
Italian Ice
Chicago is known for its abundance of Italian culture. Italian restaurants are especially popular in Chicago and during the months with warmer weather you can treat yourself to some Italian ice. Some places I recommend are Carms and Marios in Little Italy and Annette's Italian Ice on Bissell Street.
I hope you can take advantage of the warmer weather in Chicago and try going to these spots to add to your list of places to explore in the city.