Friendship means something different to everyone. The way you identify it can predict the way you will allow people to come and go from your life. Throughout high school I have gained and lost friends, but it happened over a long period of time. Sometimes I just naturally grew apart from a friend and other times I didn't expand my socializing to meet new people. Over the course of high school and into college I have recognized the characteristics and values I need in a friend including genuinity, humor, and loyalty. A friend is someone that would drop anything to help you, and someone you would do anything for in return. College is a time of finding your place and discovering your passions, but I wouldn't be able to do these things without the social support of my friends. 
Coming to Denison I never would have expected to meet the amazing souls that I have, let alone be best friends with them. Chloe, Nicole, and Nicky have been the most supportive and genuine people I have ever met in my life and I can never thank them enough for what they do. From late night conversations to cheer each other up after a rough day, these ladies have gotten me through my first semester of college. From the moment I met Chloe, I knew she was the most selfless person ever and I know she would stop anything she was doing to support me. Nicole has always been a mother figure here, keeping me organized and waking me up to a cup of chai. Nicky has always been the spontaneous and loving person I can open up to and trust with anything. Each of them bring a touch of love and happiness into my life that I will forever be grateful for.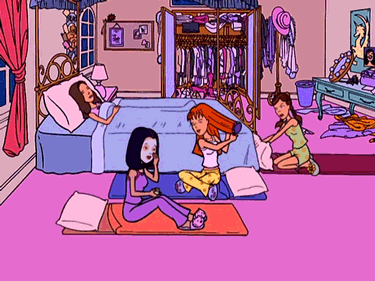 Although we all have our ups and downs, friendship means being able to navigate the struggles together. Having an abundance of friends does not have to be ideal when in reality finding those few genuine people can help you through anything you're going through. Going on in our college careers I hope that Chloe, Nicole, and Nicky always remember that I will be their friend until the end. I will drop what I am doing to help when they need and I will never stop telling them how AMAZING they are. 
Make sure to keep those genuine friends close to you and never forget everything they do for you. Always reciprocate!