How to Create the Perfect Self-Timer Photoshoot
Okay ladies, so we have all been having some self-care nights, like every other night at this point and we're feeling very cute because we are. However, since we're all staying home to flatten the curve, no one is seeing how amazing we look which is a shame and I refuse to stand by it any longer. You are all going to see me today on your Instagram feeds because I just had a super cute at-home self-timer photo shoot. So now I want to make sure your Instagram account remains poppin' during this time too.
Gather Your Materials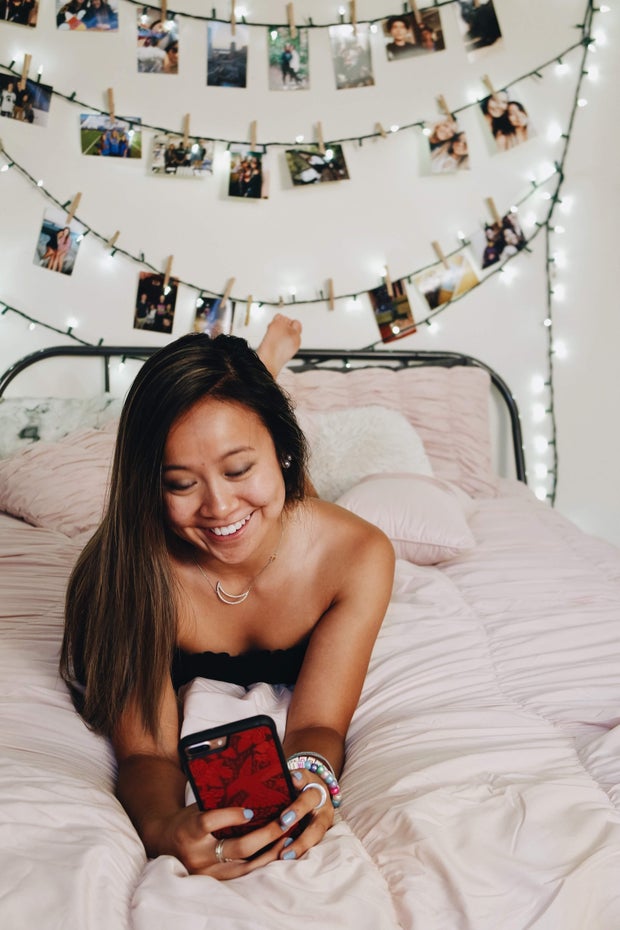 TaiLi Samson / Unsplash First things first, you're going to need a few things such as your cute self, some outfits you feel rocking in that include all the clothes you've been buying online, a camera or phone that has a timer option, somewhere to carefully place the camera, and an area to take the pictures. I recommend putting on a playlist that gets you into a hype mood or whatever is your style of music. There are also a few little things you could add to your photo shoot to make it sassier such as a blanket with a fun pattern, some props like a Polaroid camera, glasses, a purse, a mirror, a furry friend, and LED lights in your room that can add a whole new level of extra to your pics.
Get Glamorous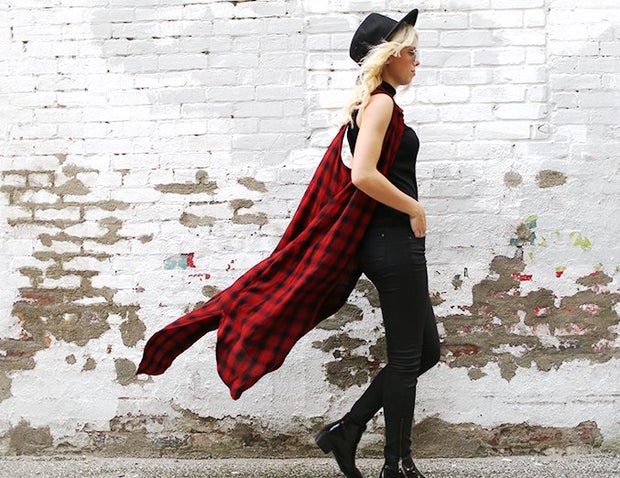 Her Campus Media
Next is just getting yourself ready. Mess around with the new outfits that you haven't thought to try out yet, style your hair a different way, and maybe even experiment with makeup. This is supposed to be fun and about you so do whatever feels right when you're getting ready! I also recommend that you find your favorite angle for the picture so that you know where to place the camera. A bonus tip for all my girls who are a little camera shy is to look at some pictures of your favorite models or scroll through other people's Instagram pics. This will give you some inspiration in trying new poses and will help you feel more confident in front of the camera.
Setting Up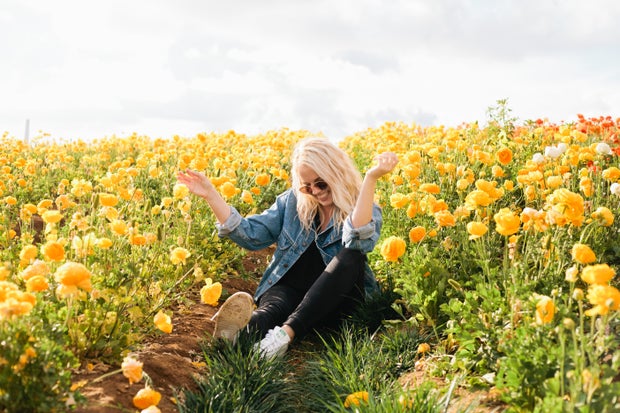 Molly Peach / Her Campus After you're all ready and beautiful then comes the most difficult part of setting up your camera. This part honestly takes me the longest to complete because you have to mark where you plan to pose for the picture and make sure you're fully visible. Just remember it's better to take too wide of a shot than to take one too close because then you can crop the picture.
Now that I've given my personal tips, turn on your music, set your timer, and have a blast. Not only is creating a personal photoshoot session a great way to get out of bed and have some fun, but it additionally keeps your Instagram feed looking lovely while keeping you safe.