It's Valentine's day night and you're just finishing getting glammed up as you spritz on your favorite perfume and make the final adjustments to the placement of your hair that you spent the last hour styling for the romantic date planned with your valentine. You meet up with your valentine and they gift you a bouquet of your favorite flowers and an assortment of candy picked out just for your liking. The night carries on and you're treated to a candlelit dinner, some champagne, dessert, and impeccable conversation. Everything is picture-perfect, just like the movies, except it's not… because your life isn't a movie and you've never had an actual valentine. Or maybe you have, but I've never had a valentine that wasn't my mother. While that may make some people bitter and refer to Valentine's Day as a "Hallmark holiday" used to pump out products, the lack of a valentine in my 23 years of life has never interfered with my love for celebrating Valentine's Day.
           One of the admittedly most shallow reasons for why I've always been drawn to Valentine's Day is that everything is pink, and pink has always been my favorite color. Everything always felt more special when walking into a store or classroom and seeing the place covered in hearts and draped in all things pink. If I were to create a world of my own, it'd be just the slightest bit inspired by a pink Valentine's Day party. There's just something nostalgic about the Valentine's Day decorations being displayed, and everyone agreeing on the color scheme. My inner girly-girl couldn't ask for anything better.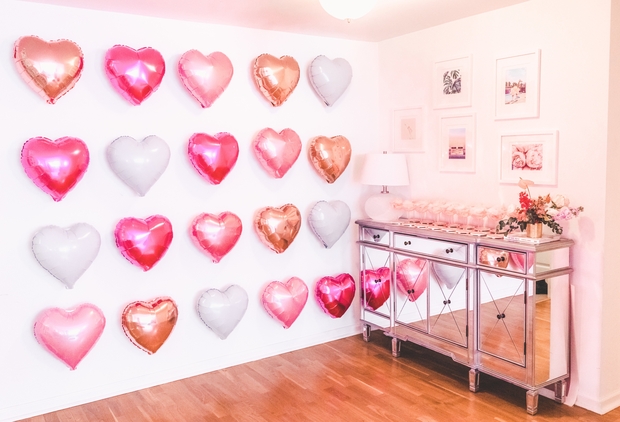 Aside from the pink color scheme and cutesy aesthetic that comes with Valentine's Day, there's also a no better time to get in your feelings and watch all your favorite romantic comedies. As I said, I've never had a romantic valentine that I planned to go out with on Valentine's Day night, so getting together with some galentines (or by yourself, there's no shame in my game), to watch all your favorite chick flicks is always a fun Valentine's Day plan. There's I Hate Valentine's Day, 13 Going On 30, 50 First Dates, Legally Blonde, and so many more to choose from. So, if you don't have a date planned, set yourself up with some tasty take out, put on a face mask, grab a cozy blanket, and put on the Rom-Com of your choosing for a fun Valentine's Day that doesn't need a date. You can treat yourself!
            Valentine's Day also caters to my love languages. The main way I express my love is through giving gifts and one of the primary ways I receive love is through words of affirmation, so really this is a win-win situation for me. It has always been so exciting going to the store to pick out the perfect pack of Valentine's Day cards that my friends and classmates would enjoy and then going home to decide which phrase on the card best described each classmate. To go with the card, I'd put together a little goody bag for each classmate that was filled with stationary and my favorite chocolates, which then grew to picking out gifts and flowers for family and friends as we outgrew our elementary school candy grams. Valentine's Day has always been like a more lowkey Christmas for me to shower my friends and family with tiny gifts or letters to say "Hey, I love you. Thanks for being in my life!" I don't think we tell each other how much we care about one another enough, and what better day to do so than a holiday all about love? I've been lucky enough to have friends and family that share in the celebration of this holiday, that I've never felt like I was missing out by not going out on a romantic date because I was still around people that I cared about that also cared about me (shout out to you, Mom, you're the realest).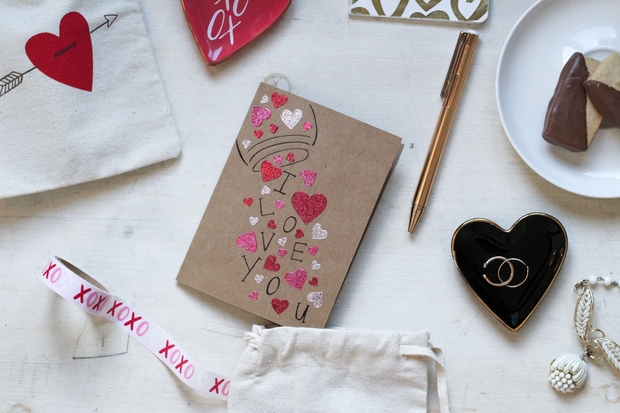 Even though I've never experienced the typical romantic Valentine's Day you see in movies with a perfect date, rose petals, and champagne, that's never stopped me from living my best life on Valentine's Day and having it be one of my favorite holidays that is still full of love. It's hard to be bitter about not having a romantic partner on this day when I still have myself, my family, and my friends to shower in love and gratitude. There's truly nothing better I can think of than a day celebrating love, and I love any reason to celebrate. Don't let the idea of needing a date for Valentine's Day stop you from celebrating and having a good time. Celebrate your family, your friends, and celebrate yourself. Nobody can show you a good time better than you can, so use this day to treat yourself and tell those you care about how much you appreciate them.