What it's like to be Black at a Predominantly White University
Bucknell. Sprawling lawns and beautiful sky lines dotted with mountains characterize the beautiful locale we are so lucky to be in. Bucknell was founded in 1846 as a single-sex all white university. In 1875, The first black student, Edward McNight Brawley, was admitted and in 1833 Aaron Puller becomes the first black man to graduate from the university.
While these statistics make Bucknell seem like a paragon of diversity and progressiveness this seems to be far from the truth. Less than 5% of students are Black and only 20% of the Class of 2022 identifies as a person of color.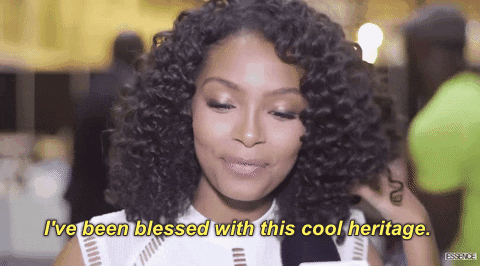 Many people ask me why I choose to go here if I am so dissatisfied with how little diversity there is.The answer is simple: my future. Bucknell is undoubtedly first when it comes to both a rigorous education and connections after graduation. The post-college alumni network is incredibly strong and it's comforting to know that there will always be someone out there who went to Bucknell and realizes the hard work and dedication it will take to graduate from here. In addition, I want to secure this future for my kids. I want my kids to someday be legacies at such a renowned university because getting a good college education is they key to the future these days.  I want to provide them with a happy and healthy home that only comes with the type of job security I can attain from graduating with a degree from here.
But I also have some reasons that are less selfish. I want to pave a way for other Black women and men. I want to take a strong stance now so they may have a chance to go here. I will never forget how people at my high school suggested I might want to apply to an easier school or shoot for lower even though I participated in countless volunteer hours, sports, extracurriculars, and other activities while holding a 4.23 GPA and being in Cum Laude Society. I've been surprised to learn that this experience of being pushed to shoot for lower is common among black students. This cycle needs to end. The world needs to stop telling young Black students that are highly capable that they are not good enough.
This is why I go here. Even though it is occasionally lonely being one of the few people who understands the Black experience. Even though there are not many clubs or activities that cater to multicultural interests. Even though I am often the only young Black woman in many of my classes. Even though I am tired of the questions about my hair or shock at the fact that I went to a prep school. Even though the only options for cuisine or clothing or hair places cater to Euro-centric tastes.
I go here to pave a way for other young Black men and women. Hopefully my struggle and voice creates change so they never feel this way, so they thrive in their futures, and so the world becomes more tolerant.
Until then, I will continue to ask this administration for change and not stay silent until it does.