T/W: This article discusses sensitive topics surrounding sexual assault.
As the sun sets on the six girls sat at the back of the bus at the end of episode 7 of season 2, audiences grieved for character Aimee's ordeal but shared hope that amongst friends she could begin the journey of self-healing. The background lull of Sharon Van Etten's Seventeen, a fond ode to the changes you inevitably witness your hometown city undergo, reminds us that things may never be the same again but that they, like Aimee, are always moving forward.
The sex-positive and progressive Sex Education has always been praised for its handling of taboo-sensitive plot points in a series of relatable awkward yet hilarious moments. But its sensitive tackling of Aimee's everyday sexual assault storyline should be admired for encouraging wider participation in the conversations that have been happening more publicly since the MeToo movement back in 2017.
Check out the all important scene below.
Earlier in the series audiences witnessed the key moment where Aimee gets on her bus for school and an unknown man masturbates behind her on her leg. At first Aimee appears entirely unfazed by the ordeal, and it is only when best friend Maeve forces her to report the crime that the true trauma sinks in. She begins to visualise the perpetrator everywhere, becomes uncomfortable with intimacy and breaks up with her loving and concerned boyfriend. Later on, in a heart-breaking scene Aimee finally acknowledges how much she's struggling after the incident, crying out 'I can't get on the bus'.
Sex Education depicts the struggles of Aimee and responses by her contemporaries in a way that acknowledges all experiences and long-term repercussions of trauma rather than trivialising seemingly 'minor' moments. Viewers are forced to watch the teenage Aimee suffer silently through the cycles of initial shock, denial and grief alone and in the background to the show's other plot points before she finds the courage to openly acknowledge her ordeal. It is a sobering depiction of the fear that a lot of women are given and expected to deal with at such a young age.
It feels like Sex Education is putting the spotlight on the aftermath to these everyday types of incidences that are often dismissed from conversation. The doubt of whether you are overreacting, the self-blame and frustration at this happening so powerlessly out of your control, and how suddenly certain spaces don't feel safe anymore. So many can relate to Aimee not wanting to make a big deal out of something in fear of being labelled overdramatic, and so many ache for her valiant attempts to be strong and do that same school route everyday as if something so terrifying never happened.
But it is when Aimee finally admits that things are not okay that the second poignant element Sex Education brings to the table emerges; the powerful comradery of sharing experiences. It is through Aimee having the strength to let others know how she isn't dealing with what happened that the female ensemble of mismatched and distrusting characters she is in a Breakfast Club-esque detention in with come to realise they are all brought together by their shared experiences of unsolicited sexual advances.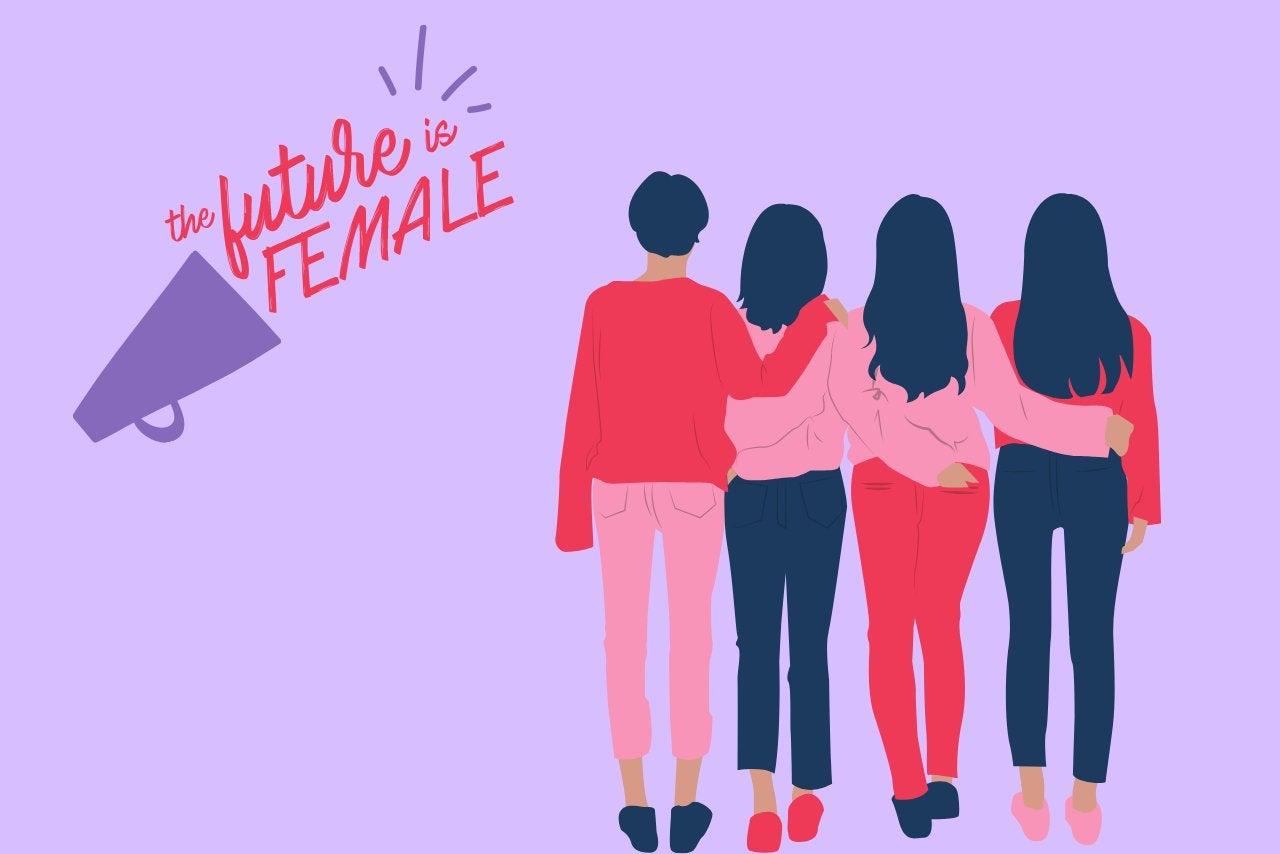 It is saddening how likely they could happen, and do happen, to any of us when we least expect it. We hear of being groped in busy train stations, being flashed in childhood, and being followed home; and we recognise the sombre reality that so many women encounter as commuters, innocent children and mere walkers at night. Aimee comments "it's more that he had this really kind face, so if he could do something like that then anyone could", making it clear that sexual assault and unwanted advances are not always clear-cut occurrences committed by seemingly evil Harvey Weinstein type perpetrators.
But what comes next, after recognising that the world can be dark and there is no immediate solution that helps Aimee or makes sure no one else ever feels entitled to another person's body again, is hope through solidarity. As each woman's unique experiences is met with empathetic sorrow from places of mutual understanding despite all previous differences, Sex Education makes it clear that truly listening to what the people around us are expressing is how we can begin to give people back that control again. When the group reconvenes at the bus stop with Aimee later, the outpour of positive reactions from audiences proves that women supporting other women is a sorely missed and necessary addition to powerful TV scenes.
The fact that so many people go through these familiar instances on a daily basis and often from an incredibly young age is shameful, but seeing these women coming together to show up for Aimee and ride the bus so she can take back control is the triumph of a terrible situation. With the women at her side, getting on the bus became all that little bit less scary; proving how one moment of compassion from others can make all the difference.
We hope that season three brings more moments of female empowerment and intricate dynamics.