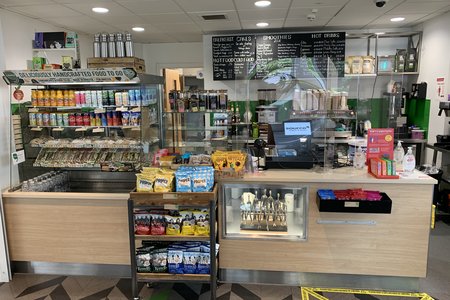 Spotlighting Source Cafes
Introducing Source Cafes
Dotted in every foreseeable and convenient place on campus, you're likely well acquainted with the green-logoed, green-based Source as a hotspot to grab a quick bite between seminars and labs.
In their own words, Source provides the following:
We are Source, Food Court, Bar and Café's. We are the perfect student cafes, food court and bar in the campus heart of the University. We think delicious, healthy food, along with amazing tea, coffee and cold drinks deserve a great place in which to be enjoyed. Our café's offer a welcoming, light-filled, inspirational space in which you can enjoy the very best of Bristol University hospitality, from coffee and homemade cake to full delicious meals, we have it all there for you. 
In each café we serve the best artisan coffee and tea, together with super-fresh seasonal food, sourced by local suppliers or made fresh by our talented team of chefs daily.
Served by our wonderful, attentive, and friendly team, just for you.
For all those new to the city this term, Her Campus Bristol is here to fill you in how the money you spend on with Source contributes to an eco-friendly and student-budget conscious future. Read on to find out the fantastic offers and dietary options you can take advantage of today – including a special competition they've launched to go alongside this article!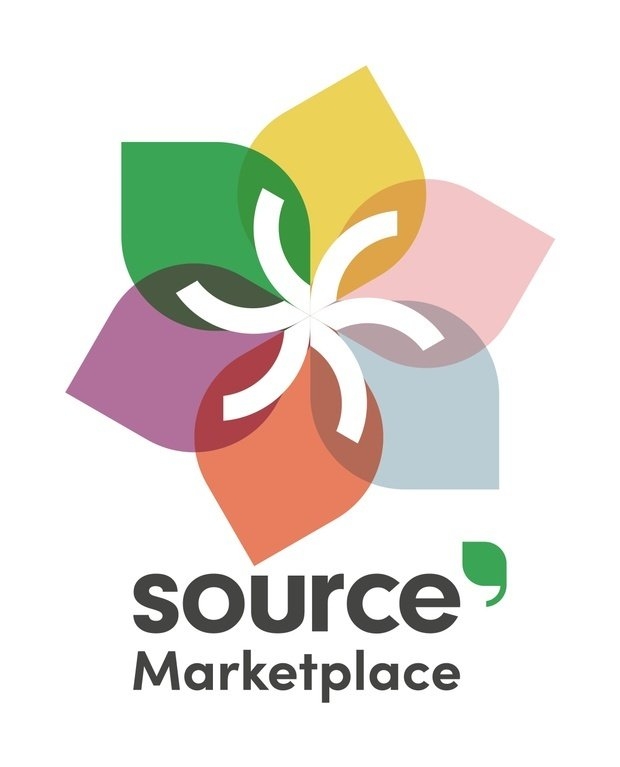 Photo by Source Café
Where the idea for Source began
Source was started up around ten years ago when there was a recognition of the need to give students healthy and nutritious food to sustain them throughout the day, but at a great price and in a great location for the small window that exists in a student's day for lunch.
One of the core founding beliefs, that lives on today, is Source cafes should always strive to enhance the student experience; and with their offers for a more substantial choice of fresh and seasonal food at a competitive and exceptionally priced rate next to meal deals from competing supermarkets it is the more cost effective option for students.
Without the burden of making the same GPs as on trade place, what Source saves they try to give back to students both in promotions and location. With cafes covering a majority of where our studying take place (such as Queen's, MVB, Beacon House, Priory Road, and the dental school  and 4 other venues when fully reopen) they were able to establish themselves as both the local option for the student body as well as providing an inspirational space for both working and relaxing.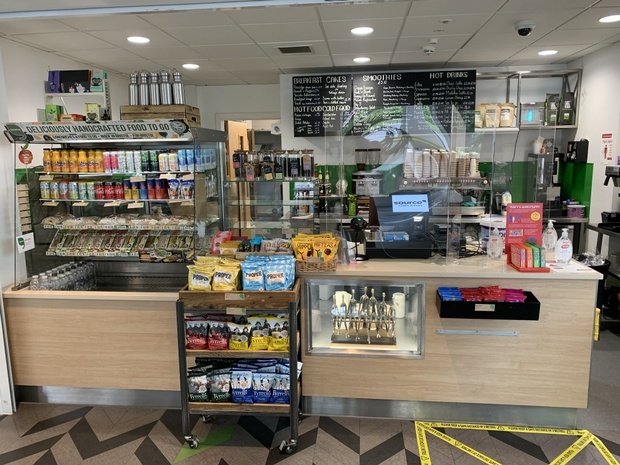 Photo by Source Café
Ethics and sustainability
The prices you pay at Source reflect their strong ethical stance on the value of sustainability and employee care for setting generations up for a better future.
For readers interested in eco-friendly measures, Source proudly demonstrate their environmentally focused attitude by using as little plastic as possible: their takeaway containers are all compostable and biodegradable Vegware and as of Monday the 19th of October all their sandwich packaging is 100% compostable. What plastic they do use they recycle in the facilities they have all over their locations, and in an effort to be as eco friendly as possible they kindly encourage customers to do the same.
In terms of food, Source demonstrates care towards both customers and food providers by acquiring predominantly Fairtrade ingredients. In an effort to lower its carbon foot print as much possible Source suppliers all come within a 30 mile radius - which would be 15 miles if not for the milk they inform us.
Equally important, Source's care and treatment of employees is second to none. Beyond subscribing to the University's belief in paying staff a living wage, the encouragement provided for staff to pursue all manners of opportunities fosters an atmosphere where personal growth and development is praised.  We heard of staff being encouraged towards entering barista competitions and supervisors completing diplomas on visual merchandising, all suggesting that the individual side of employees is truly valued at source.
When there is enough stress in a student's daily life, knowing your food comes from a environmentally conscious and ethically supportive background is a guaranteed relief every time one stops by a Source café.
Alex Frank / Spoon
Catering to vegan and vegetarians
As we think more about the world we want to leave behind, being vegan or vegetarian is increasingly the norm; and Source has reacted to this growing demand and comments from the Food for Thought Survey 2017-18 to increase its variety of choices on offer. Working predominantly with PHAT provider, Source is able to equip its café with all types of hot and cold food options - from pasties, paninis and sausage rolls to sandwiches and grab and go.
After being launched by PETA as one of the top ten student cafes last September, Source's very successful vegan/veggie only café will be moved into one of the food hatch presences in the new Senate house food marketplace opening in January 2021. In this new food court counter no. three will be a dedicated vegan and vegetarian zone, where students can walk in and pick 3 options on top of a main protein much like a Spicer + Cole layout.
It's not just that Source tick the box of having such options, they really provide a delicious variety. With a careful consideration behind low-salt, low-sat, low fat choices, their push for a global range of cuisine everyday does not go unappreciated. Knowing you are able to pop in and pick up a tofu pad Thai one day and then a Greek halloumi souvlaki the next day leaves us curious, and hungry, for tomorrow's variety.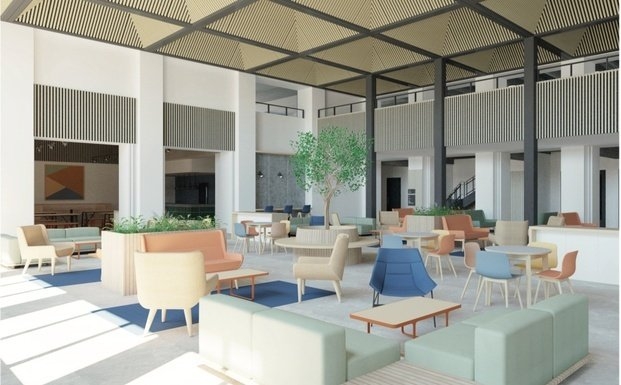 Photo by Source Café
How students can get involved
With students being the core audience at Source, our feedback is really key to ensuring the student experience is being catered to. As such, the implementation of a QR system enables customers to easily leave their thoughts while enjoying Source café's food and drink at the table.
With a real push towards social media as of later, Sophie on the social accounts is always more than happy to answer queries to enable customers to get the best experience.
Be advised to keep an eye out for the Senate House launch in January, as options for feedback on initial launch of both products and surrounding atmosphere will be keenly welcomed by the team.
Current promotions on offer
Food for a good deal simply tastes better, and at Source one can find both long term offers and short-term celebratory discounts that are there to make life easier, and more enjoyable, for us as students.
On an everyday basis, there is a meal deal available daily for £3.60 where students can find high quality food at a greater variety than the average similarly priced supermarket deal. The hot food hatches that have a changing daily menu are also a great option for lunch, and students should expect to find a buy one get one free promotion week starting on Monday the 26th of October.
If you follow the source social media linked below, you're likely to encounter fun and impromptu offers - the team are known to run a social media promotion for the hour if they feel the sales are low or the building is full. Saying a certain secret word would get you a free drink for example, or you could take advantage of their promotion of happy sandwich Friday for £1 - it's all part of Source's aim to be more engaged with students and followers.
Source also runs promotions with Burst student radio station, and 30% off with a hot drink for student members of Bristol 24/7.
Finally where it is a day of world food celebration, Source is bound to be running offers on select food/drink. Having recently made offers on national porridge day and international coffee day, there's always something to put a grin on your face when you go to Source.
What to look out for and where to find Source on campus:
Be sure to check out Source on Instagram at @sourceuob, Twitter at @sourceuob and Facebook at UOBSource for everyday offers and discounts!
As this article goes live Source have put a short competition out for 10 free drinks, head to their Instagram page to find out how to get involved!
As we all adapt to changes from the pandemic, Source currently has 4 of its cafes open. These include:
Merchant Venturers Building Cafe: open from 8:30 – 3:00
Beacon House Cafe: open from 8:00 - 2:30
Dental School Cafe: open from 8:00 - 2:30
Biomedical Sciences Cafe: open from 8:30 – 4:00
Chemistry Cafe: open from 8:30 - 3:30
Terrace Bar Cafe: open from 8:00 – 5:00
Hiatt Baker Cafe: open from 8:30 - 6:30
Langford Cafe: open from 9:00 - 2:30
Keep an eye out for future updates on Source's debut at Senate House in January 2021 - we hope to be able to offer insight into what all the food counters will provide and what the Beckford Bar in all its chilled out gastro-pub themed glory will look like!