Lydia Hancock – Everyday Heroes
"It's generally about being human and not robotic."
Lydia Hancock is a first year medical student at the University of Bristol. Months before coming to university Lydia acted with extraordinary heroism in a high pressured situation and received a national award in recognition of her vital actions.
In April 2019 while on first aid duty at the Brighton Marathon as one of the newest adult first aiders in the Ringmer unit of John's Ambulance, she and fellow first aider Li Lord came across a young man sat dangerously close to the edge of the cliff.
After correctly identifying him as being at risk of suicide, the pair cleared the scene of young cadets and Lydia managed to talk to man away from the cliff edge after 40 minutes and into an ambulance where he received further help.
In honour of their immense bravery, compassion and composure the pair were named the winners of the Volunteer Hero category in the Everyday Heroes Awards in October 2019. Lydia has gone on to achieve fantastic A-Level results and continue in her music based accomplishments. Her thoughts and attitudes to life can be found below: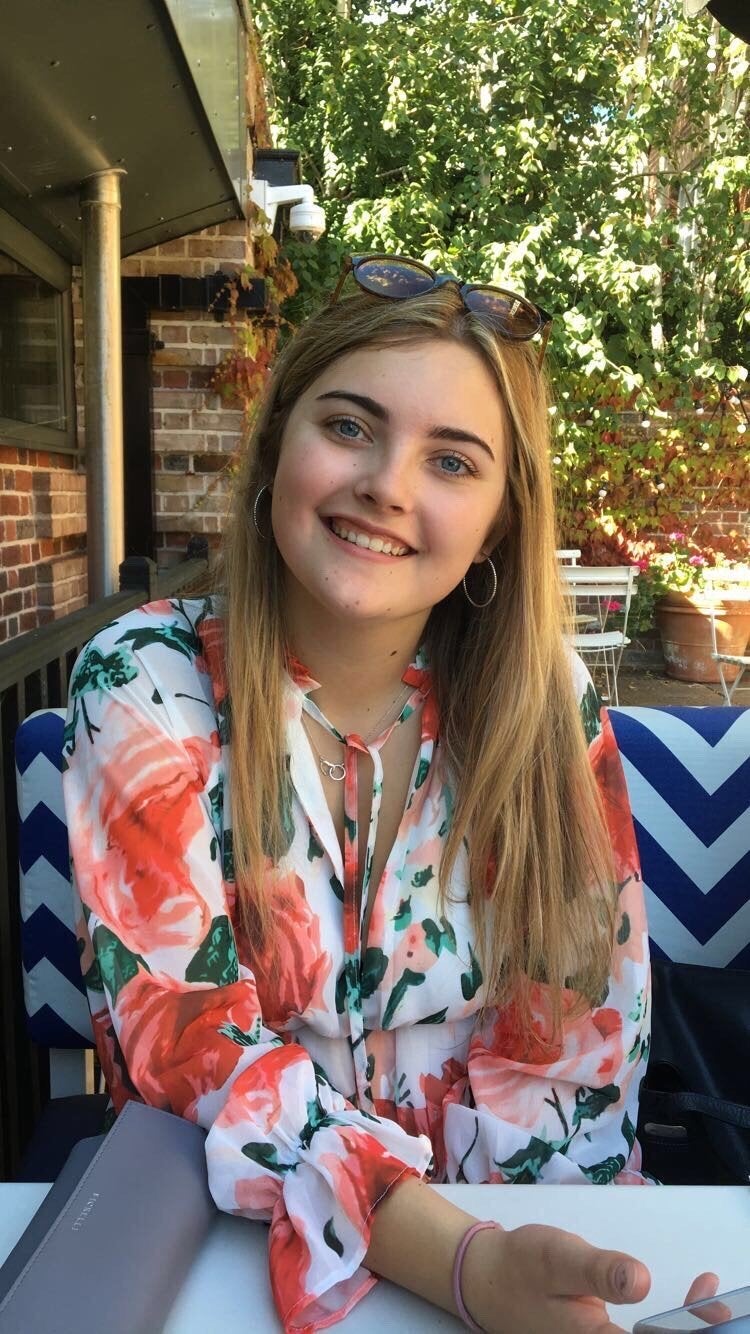 Why was St John's Ambulance something you wanted to get involved in?
At the time I was resitting A-levels and had applied for the medical place at Bristol and got it, but for all my other options I had decided to go for paramedic which was extremely different because it's set on the frontline. So I thought St John's would give a different insight into the medical field, showing how vital the first on scene can be; and also I wanted to learn some first aid skills and how to deal with patients in a clinical setting. I'd never done anything like it before, I had done previous work more along the lines of supporting carers dealing with patients, and I wanted a chance to develop important communication skills while dealing with patients first-hand.
I imagine you had to stay calm, empathetic and strategic during the occurrence, but did you learn anything about yourself or take any life lessons away from the event?
I learnt so many things. I think the main thing, and which I think is so prevalent today, was the topic of mental health – I think that people are sort of knowing mental health is around and accepting it more than it used to be but what we lack in society is how to deal with mental health. People can say "ahh yes mental health!" but stop there, there's not that full depth and understanding of how to deal with that proactively. For me I learnt just how many people deal with their mental health problems and that there is truly a massive breakdown in the NHS currently when it comes to mental health and social services. When I was talking to that man on the cliff he had said he had rang a mental health crisis team and they had hung up on him, and told him to go to A & E since they had other people to see. When people are in such a vulnerable position like that, the last thing they need is to be hung up on like that and be told to go somewhere else – they needed someone to stay with him because once they made that decision he went into a state where he felt he wasn't being listened to.
I also learnt that most of the time you can't fix or help people just with bandages; it's about listening and taking onboard what they're saying, understanding it and developing that relationship where you can come to some sort of agreement. That's what I did with the gentleman anyway – he didn't trust me as a random person walking up to him at the start and I had to show him I was listening and I was understanding and that we had common ground. So I looked for ways we could bond – and it turns out he had recently lost his mother and 14 months prior I'd lost my granny. So when he understood we had some common ground he could see I wasn't a robot who would walk away and tell him his time's up but I was a person who wanted to listen and help and that's when we were able to get him away from the cliff.
I learnt many things about myself as well – you've got to stay calm in those situations and not panic. Even if you run out of things to say that's alright since it's not necessarily about just talking at them when most of the time people just want someone to listen.
It's generally about being human and not robotic.
Who or what around you are your personal inspirations?
Definitely  my family – my parents who have done so much for me and my sister. My mum especially, recently she's lost both her parents in the space of two years and watching her continue with life, get on with it, work, support us all is a huge inspiration. The way that she is so generous and has such a kind soul that looks after people makes me want to be a better person.
I know there's that current message in social media where everyone says 'be kind' but I genuinely think that is always one of the most important things to focus on in general life.
What extra-curriculars have you taken on at university, and how have you dealt with managing a medical degree alongside them?
I did two orchestras and a choir alongside medics hockey, I have had to cut back to 1 orchestra and a choir – it's obviously very difficult to balance everything but I think it's incredibly important to have other things outside the degree because otherwise it can be all too consuming and very overwhelming. Going away and doing music helps me relax and think about something different for a little bit.
I've just started volunteering, since we have to do a given number of volunteering hours, so I do that at a local homeless shelter and that's really enjoyable. It's very interesting to meet people from all walks of life and listen to their stories of how they've come to be in their situation.
A bit of a big question, what has been your most rewarding experience so far? 
Saving that man's life, at the time there was no one else around and nothing anyone could do when it's just a man standing on a cliff. All I had were my words; I couldn't stick a plaster over his mental health issues because that's not realise life. Realising that words are so strong and can literally save a life was one of my most rewarding moments.
Also A-Levels resit results. I grew so much as a person – all my friends went off to uni and got jobs and I was the only one left resitting. I had to be very strong, and every day was a fight to go back into school and form new friendships with the year below. Also A-Levels are tough and so to put yourself through that again is not easy at all. I definitely grew a lot as a person, matured and learnt a lot about myself but at the end of the day when I got those results it made it all so rewarding and worth everything.
What advice do you have for readers on making the most of their university experience?
Try and get involved in as many things as you can – especially in first year. I started off doing loads of different things, and while I can't continue to do them all I'm so glad I at least had the opportunity to try and see what I preferred.
Take it easy on yourself; uni can be difficult and at times isolating and lonely. You have to make sure you don't beat yourself up over that and be kind to yourself. Looking after your physical and mental health is vital – your mind is such a powerful thing and you have to train it to be positive and remind yourself hard times are only temporary.
Try to meet different people from your course, accommodation and societies. But don't worry if you feel you don't make your best friends instantly – it's all about experience and learning and you will learn a lot about yourself and what you want your life to be.
Making the most of everything and being kind to yourself are definitely the most important messages.