Her Campus Bristol is back! Ahead of the Freshers Fair stall and our first Coffee Social on September 29th, we wanted to start the year off introducing you to our team. We're so excited to start recruiting for editors and sharing all the exciting content, if you have any questions for any of the team please reach out.
Scroll to the end to see our exciting announcements on other available committee positions, and keep an eye out for all applications!
Josie Golds – Co President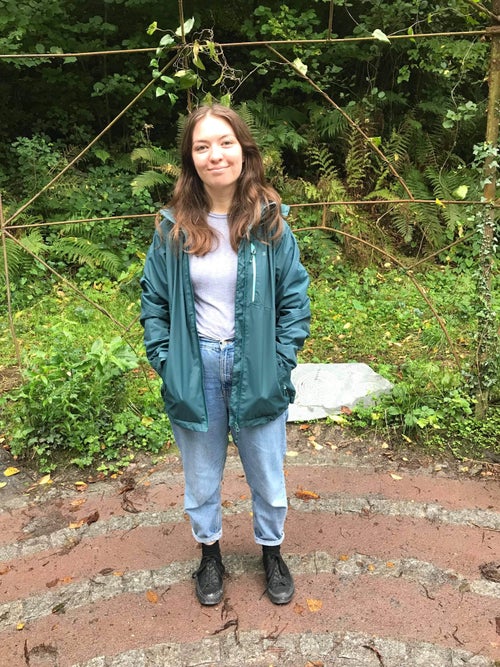 Hello, I'm Josie! I am co-president with Franceska for Her Campus this year, and am currently in my third year studying law.
I joined Her Campus Bristol last year as an editor for the news section of the magazine, and I really enjoyed my time writing and editing. I found that it was a great way to be creative and explore interesting topics, with the bonus that I got to meet lots of new people.
Her Campus is a friendly and passionate online community, which provides a place to illuminate lots of different voices. It's a great space to share your thoughts on just about anything – from movies and music, to current events, to pop culture and much more. We hope to welcome lots of new members this year, whether as writers, editors or publicists. If you are interested in journalism, or just want to get involved, then Her Campus Bristol is here for you!
Franceska BArnard – Co President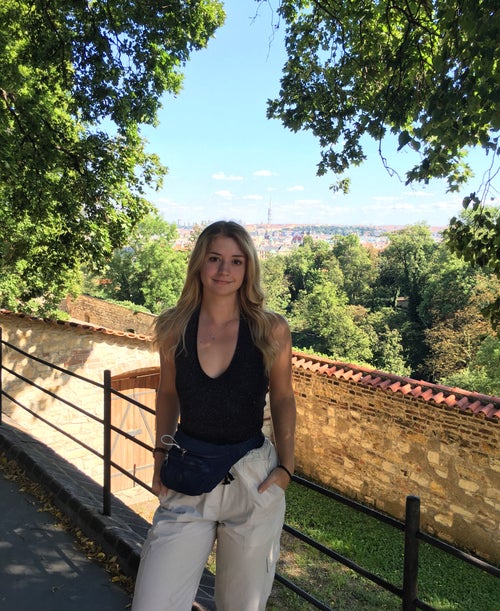 Hi I'm Franceska, and I'm fortunate enough to be joining Josie as one of the co-presidents again this year.
I got involved in my first year as a careers editor. I knew I wanted to continue with a creative outlet alongside my studies at university, and when I went to my first event I was genuinely inspired and happy at how positive and supportive everyone was. Her Campus Bristol is a lovely space on campus, and the people make every one of the events, articles and socials so special. I was elected to be one of the presidents last year and it was wonderful to see HC Bristol thrive and even grow to Diamond status despite the virtual challenges. Even when it was bleak and cold outside, it was really lovely to know I had an online social with really lovely people coming my way, and that atmosphere is something I definitely want to continue in person this year.
Her Campus Bristol is a fantastic opportunity for all sorts of writers: whether writing informally as and when you feel like it or whether you want to foster a platform to speak your voice on important issues, it's really welcoming to all experiences and interests. I'd highly recommend coming along and meeting the team if you're curious, we can't wait to hear your ideas!
Amelia Raczynska – Editor in CHief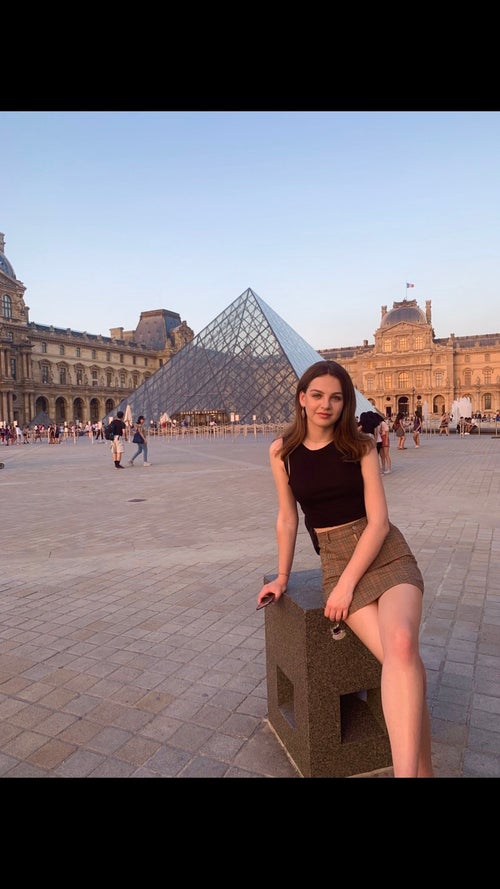 Hello! I'm Amelia and I am a third year History student as well as this year's Her Campus Editor in Chief.
I joined Her Campus as a section editor in my second year after looking for a way to gain some experience in a journalism space. Her Campus stood out to me for its commitment to centring women's voice and issues and creating a space where we can share opinions and advice. I am truly grateful for it as it has provided many, including myself, with a sense of community throughout the pandemic.
I particularly like the way Her Campus is set up in the way that it allows contributors to write on an ad hoc basis. This means our content is often inspired by and responds to real world situations and has been produced by enthusiastic and passionate writers. I'm really looking forward to another year of thought provoking and insightful articles which will continue the success of Her Campus Bristol!
Ella Boyce – Events Manager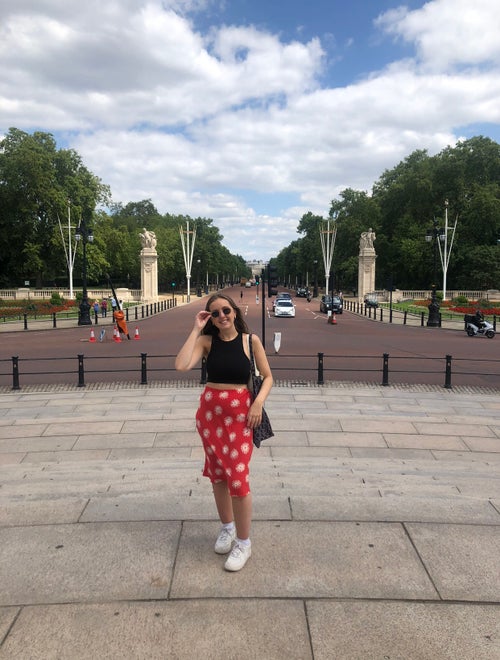 Hello I'm Ella! A second year student at Bristol, studying English and French. My role for Her Campus this year is Head of Events and PR. Last year, I was a style editor for Her Campus and loved my involvement so much that I decided to take on more responsibility this year by applying for a role on the committee.
Editing and writing for the magazine last year gave me so much creative freedom and also the opportunity to connect with university students from around the world. In March, I wrote an article for Her Campus at Casper Libero (a Portuguese chapter of the magazine) introducing our team at Bristol and the city itself. I really enjoyed being involved in this project.
I love the opportunity that Her Campus has given me as a creative outlet, separate from my degree, and also as a way to build experience and enrich my CV.
Ginny Darke – Social Media Director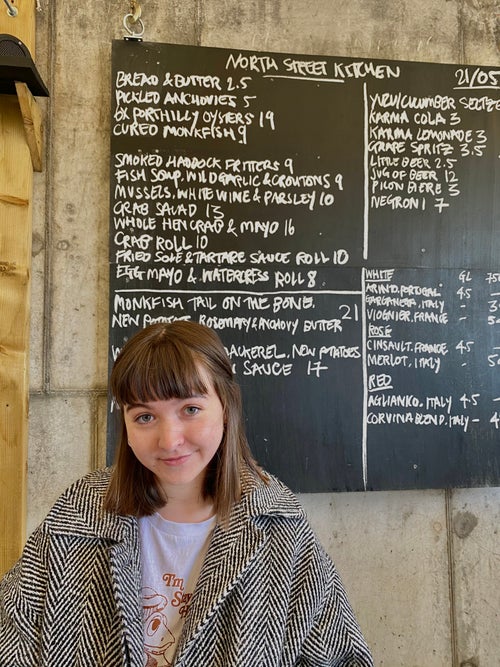 My name is Ginny and I'm the Social Media Manager for Her Campus Bristol. I've been involved with Her Campus since my first year where I began as an Editor. Over the last two years, I have continued to work as an Editor and Social Media Director for HC and have loved both of these roles. I love the close-knit community feel that HC fosters – I have met so many fantastic women through our social events and collaborating on articles.
Utsa Mohana Mukherjee – Social Media Manager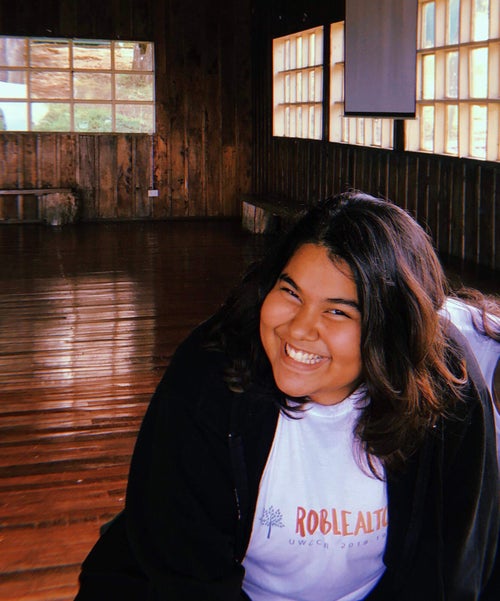 Hi, I'm Utsa, a third year social policy and sociology student, lover of rainbows, reading, experimenting with recipes(love cooking), photography and maker of a frankly excessive excessive number of playlists. I've enjoyed HC content since before I even got to uni, and this year, when I got a chance to be a part of the HC community as a social media manager, I jumped on it! Female focused journalism is fresh, exciting and relevant and HC contributors seem to do it so well, I'm excited for the coming terms, and all it will bring.Truly can't think of a better group to dedicate my time to in my final year at uni!
We're recruiting
Applications for editorial positions will open in late September – early October, more details to follow, but if you're interested in taking on a more hands on role and getting some experience for the CV we will also be recruiting for other Committee positions:
HC Bristol Head of PR – This role relies on creating close relationships with other UoB societies to facilitate regular collaborations, such as events or on social media. The role also requires involvement with the local Bristol community in order to extend our reach and simultaneously celebrate the city and its residents!
Social Media Managers – We are looking to recruit two more social media managers, who ideally will be creative, fun and up for creating and sharing positive and empowering messages on our social medias. This role requires very manageable amounts of work, so is perfect for someone with a passion for social media who wants to turn a hobby into a great experience!
If you are interested in hearing any advice from previous position holders, or keen to fill in an application form, please get in touch at [email protected] and follow us on Facebook and Instagram for updates.
This piece is part of a themed content week focused on getting back to university at Bristol.