For both of us, particularly throughout lockdown and with university being entirely online, we have found that setting a routine for ourselves has been so important. In such an uncertain time, we have tried to find a sense of familiarity and control where we can, by providing a useful structure to the days. We also both found it important to find the right balance to be able to spend time with other people, exercise and finding time for the hobbies we enjoy!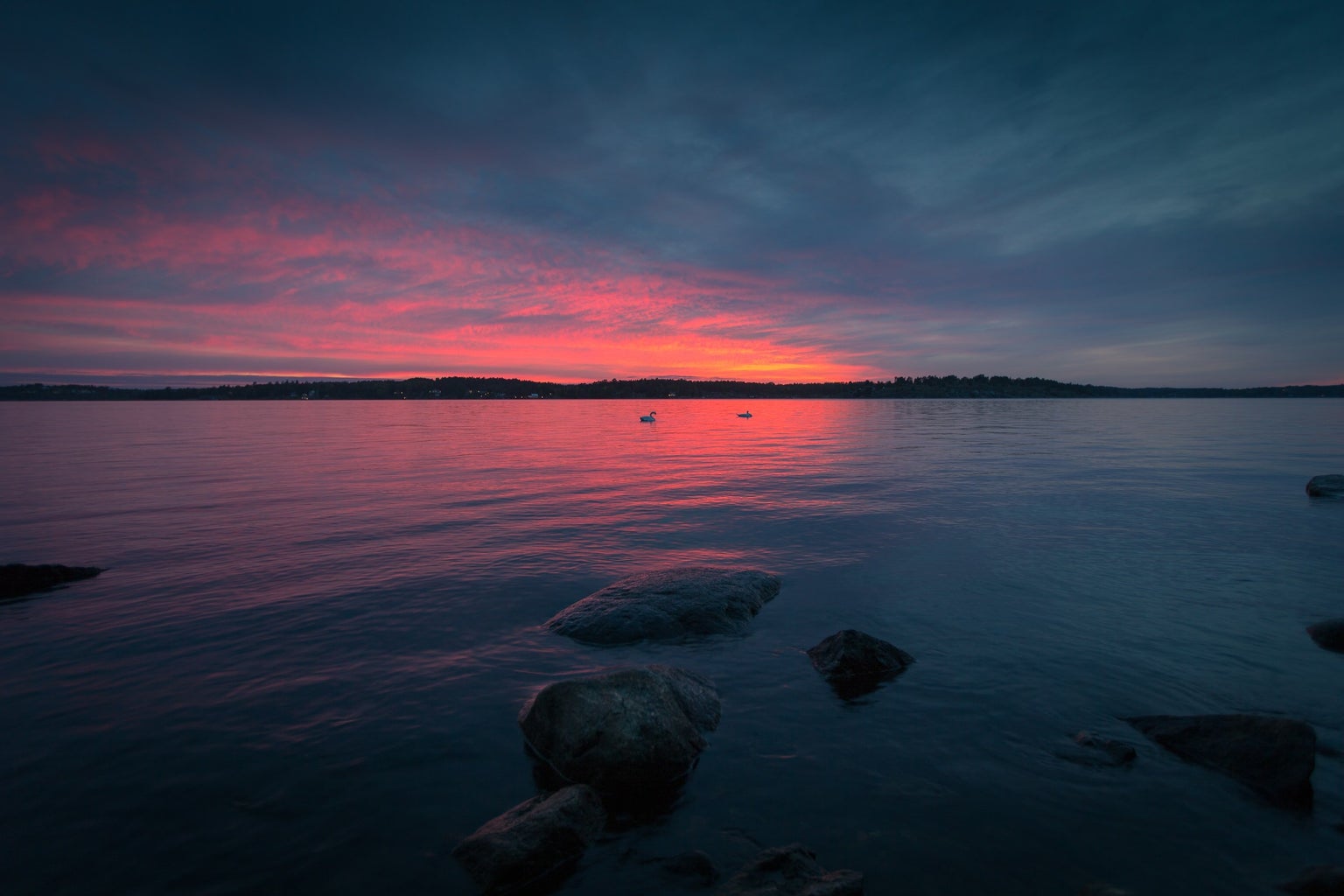 Morning Routine:
Lucy
My morning routine starts at around 6am – I am very much an early riser. I love morning, I feel like it gives me such a productive start to my day! I try to read a chapter of a book first thing, and have a cup of tea (peppermint green tea is my favourite at the moment)! Depending on the time i sometimes go for a morning walk or run and watch the sunrise at the beach – it's such a nice way to start the morning if the weather is nice too! I get ready for the day, shower, do my hair and pop on a little bit of makeup – I have definitely found that getting ready as though it's a normal day pre Covid-19 definitely helps me to stay focussed and feel a little less down about it all!
Around 8-9am i will make some breakfast – right now i am loving a homemade smoothie now that it's getting into spring time!
I'll check the news (I am a Politics and International Relations student!) and maybe watch a youtube video, listen to a podcast or some music. Until this point I try to stay off my phone – with university all online for the last year I try to take a break from screen time as much as I can!
After that it is onto any uni work i have up until lunch time, usually some readings and annotations, or a lecture. I find setting small realistic goals and working hard for a few dedicated chunks of my days is the most effective, broken up by little breaks, I definitely feel more accomplished than slaving away for hour after hour and getting nowhere!
Chelsea
My typical day starts off with self-care. I take a warm shower and do my hair-care routine, an intensive routine in itself because I like to dye my hair a lot and so it's important I take care of it. I then have breakfast and drink tea – green tea, Chinese tea or dandelion tea, and if it's a nice enough day (for Aberdeen), I'll take myself on a walk. I feel this is important since normally I would find exercise through table tennis or badminton, but during the lockdown, I've found walks to be particularly therapeutic, especially in the morning.
Preferably, I like any meetings I have to attend to be in the morning. I do a few volunteering activities on the side, where I work with children and a couple of charities. I find it enjoyable to help other people and it's also less stressful to have other things to focus on, rather than just on university coursework!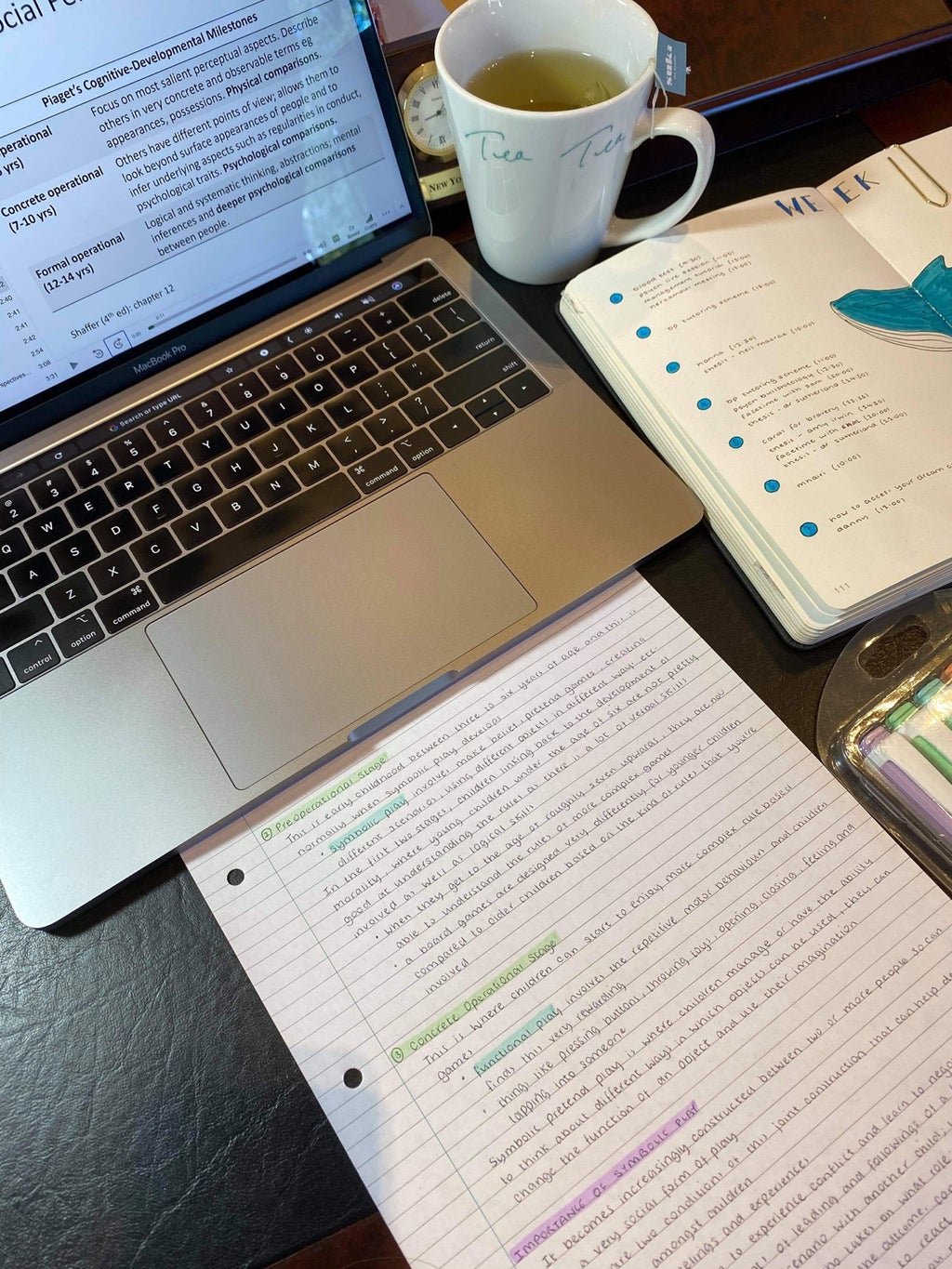 Afternoon Routine:
Lucy
After lunch I will usually do another couple of hours of uni work or any tasks i have to do, working on writing articles like this one!
Mid-afternoon I will usually do a workout or go for a run to clear my head and get my body moving after a lot of reading and sitting down at my desk! I love functional and HIIT training, especially if you're short on time with a lot of coursework it is great to get a quick but brutal sweat on!
Chelsea
Normally, I would be in the library, doing group study sessions with my friends so we can motivate each other and be productive together. But with me being high risk, it means I have not stepped foot in the library to work. So I've had to find other ways to keep motivated.
Every Sunday, I set a list of everything that needs to be done by the end of the week and so by the time I sit at my desk, I already know what I need to do that day. I'm a Business Management and Psychology student, so I normally split my week up Monday-Wednesday to focus on Psychology and Thursday-Saturday for Business Management, so I can (ideally) take Sunday off!
The afternoon is where I feel most productive, where I watch lectures, do coursework, such as discussion boards and tutorial/essay prep and attend any other meetings I have to attend. I like doing things in large chunks, leaving a break in the middle of the afternoon to have a snack break and chill by either reading or writing. I prefer doing this because I try not to go on my phone that often, cutting my phone screen time a lot since I stare more at my laptop and I feel my eyes will definitely need a break!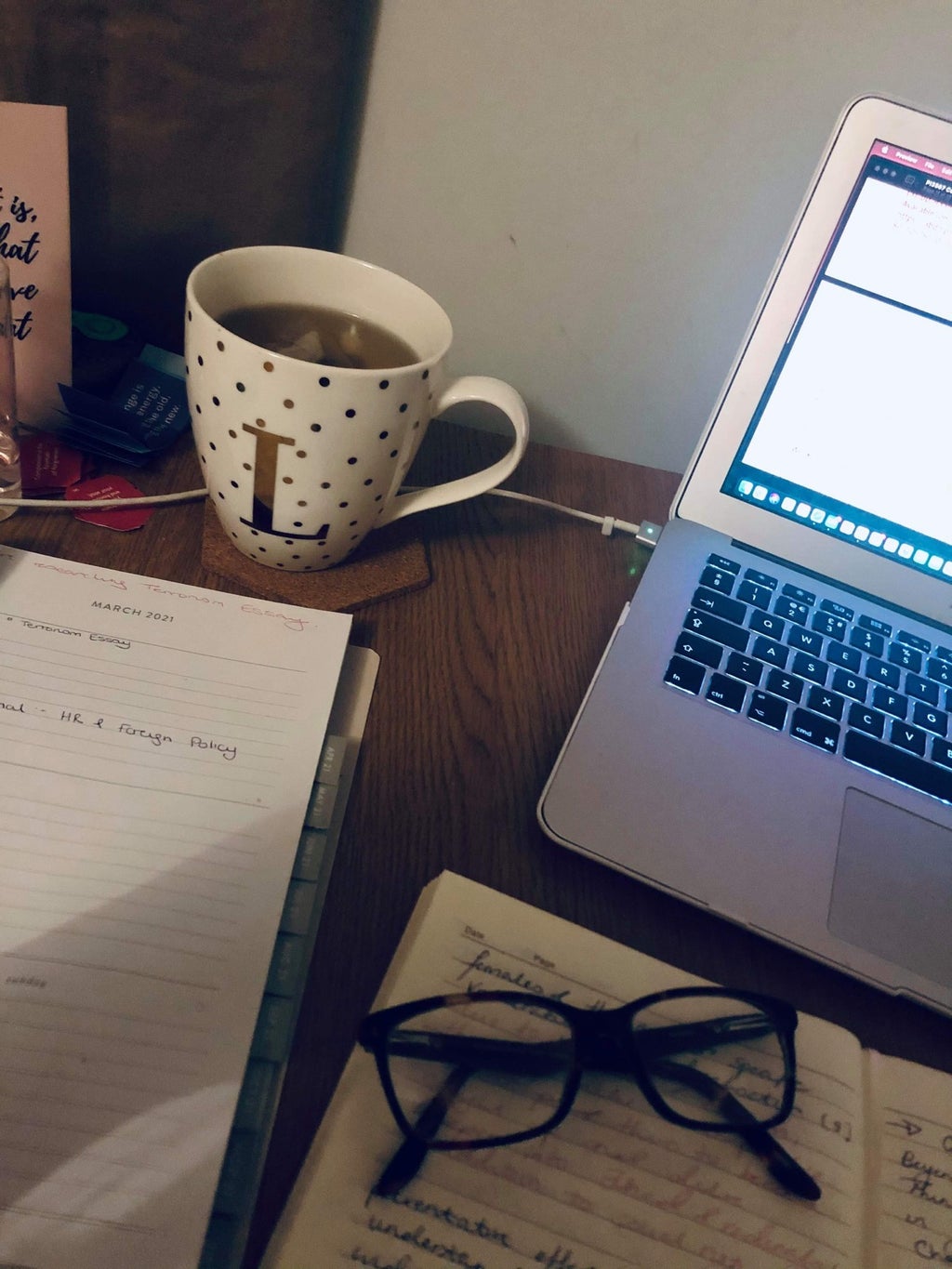 Evening/ Night-time Routine:
Lucy
Evenings tend to be a bit more relaxed, I am definitely my most productive earlier in the day and like to try and get most of my uni work done then. I also like the time to wind down before bed and get  a better sleep! Over lockdown I definitely started paying more attention to my skin care, and this is probably my favourite part of my night time routine, putting on all of my skincare products. After my skincare I will usually have a cup of tea and read or watch something on netflix before another busy day to follow!
On a Sunday evening i will have a self care night and put on a facemask and generally relax, and plan out the week ahead! This is where I set out my small goals to achieve each day and balance my workload out over the days to avoid getting overwhelmed.
Chelsea
Depending on the day, when I'm feeling highly motivated, I'll work a little longer before my evening routine starts. I do my skincare routine early, so it has time to sink into the skin and be more effective and not end up on my pillow.
I used to journal when I was younger and decided to attempt it again this year, where I journal every night before bed, after doing some reading that is not university-related. I have found the journalling process very relaxing and stress-relieving, where I not only write an account of what happened that day but also have found it a wonderful way to understand how I'm really feeling, reflect and collect all my thoughts together. As an overthinker, I always feel I am on overdrive, so having this down on paper feels like a nice release before trying to sleep!