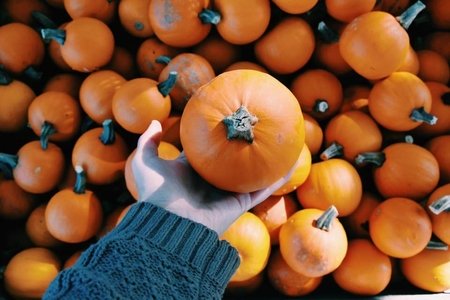 Anna Thetard / Her Campus
Transforming Your Dorm for Halloween
The leaves are changing colors which means it's officially fall. It's also the perfect time to decorate your dorm for autumn. There's plenty of fun ways that you can decorate without going way over budget. Check out our list of quick and easy ways to decorate just in time for Halloween.
1. Check out the Dollar Section at Target
The dollar section at Target is the perfect place to stock up on fall signs, lights in the shape of pumpkins, and leaf garland! You'll have your room decorated in no time with just a couple items and all for under $15. You can also go to the home section or Halloween section and see if there are any other items on sale that would make your dorm truly spooky.
2. Decorate your Dorm Room Door!
The resident assistants in Rhodes, Collins, Boylston A, Boylston B, and Stratton House are putting on a competition to see who can decorate their door the best for Halloween. The winner gets a free pizza party, which is definitely worth it. Who doesn't like free food? You can grab toilet paper and wrap your door like a mummy or even get cobwebs from the store decorate your door with that and cut out spiders from construction paper. If you still can't think of an idea, head to Pinterest for some more inspiration.
3. Go to Wilson's and grab some pumpkins for your common room
It's the perfect time to head over to Wilson's farm in Lexington and grab some apple cider and pumpkins. You can grab a couple of different sizes and paint the pumpkins with your roommates or carve a pumpkin to make a jack-o-lantern and use the insides to roast pumpkin seeds or make pumpkin pie!
4. Have a candy bowl in your common room
Now you have an excuse for the candy bowl that sits in your room all year long! Fill a large bowl with all kinds of Halloween treats and your favorite candies so you and your guests always have something to munch on. You could also make popcorn balls and pick up some candy corn to fill the bowl.