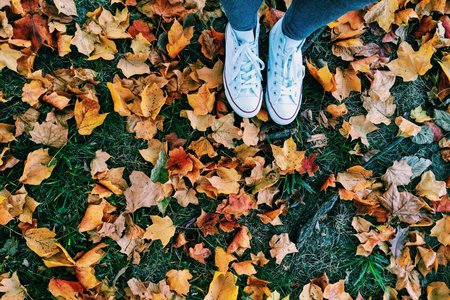 Meredith Kress / Her Campus
Must-Watch Thanksgiving Movies
Not ready for Christmas movies yet? There's still plenty of time to celebrate Thanksgiving and what's better than eating Thanksgiving leftovers on the couch and watching a movie? Here are 5 movies that will you can watch over Thanksgiving break:
You've Got Mail A movie all about the power of email and finding true love, this movie is the perfect mix of romance and comedy. While you're in line at Market Basket waiting to check out, just think back to the iconic Thanksgiving Super Market scene in this movie. Filled with rivalry, mystery, and ultimately love, You've Got Mail is sure to get you into the Thanksgiving spirit.

A Charlie Brown Thanksgiving  Charlie Brown is always a good option when it comes to the holidays. Sit down with your family and friends and watch a Thanksgiving classic filled with food, football, and the entire Charlie Brown gang. What's Thanksgiving without Snoopy cooking up a Thanksgiving feast?

The Blind Side  A true classic that teaches family values and the true meaning of Thanksgiving. Sandra Bullock stars in a movie that teaches you to be thankful for what you have and to appreciate even the smallest things in life. Michael Oher a homeless teenager shares a Thanksgiving dinner with the family that takes him into their home. You might want to grab a box of tissues for this one.
Mall Cop  If you want to get into the Black Friday spirit, this is a must-watch movie. Not only is the movie set on the night of Black Friday, there are also scenes from the Burlington Mall. The movie takes place in a mall where a group of thieves plan a heist at the mall on Black Friday. Paul Blart, the mall cop chases them down on a Segway and tries to catch them. This movie is sure to give you some laughs this Black Friday.
Gif from Giphy