TECH TIME: The iOS 10 Cheat Sheet
Editor's note: Tech Time is a weekly HC Ball State series that brings attention to news relating to technology.
New apps, different home screen, more Siri commands – what?!
Just a few weeks into the release of Apple's new iOS 10, it can be a little overwhelming to know what everything is and how it's supposed to be work on your iPhone. In this week's Tech Time, we've highlighted a few of the must-know features of iOS 10 – so if you're feeling confused, overwhelmed, or just curious – get the latest on your iPhone's, newest, less obvious capabilities below.
'Digital Touch' in iMessage
If you want to send something a little more heartfelt or personal than just a regular text messgae, you're going to love this new feature.
You can now send sketched messages, your heart beat (which isn't really your heart beat – just two fingers pressed on the screen) and annotated messages. Through iMessage, you can also start games via your phone coversations with someone, as well as choose from a library of gifs.
New camera shortcut
Since iOS 7, you've been able to swipe up from the lockscreen to quickly jump into the camera, but that has since changed in iOS 10.
You now have to swipe to the left to snap a picture. It's a basic change, but one that will no doubt initially result in plenty of confusion.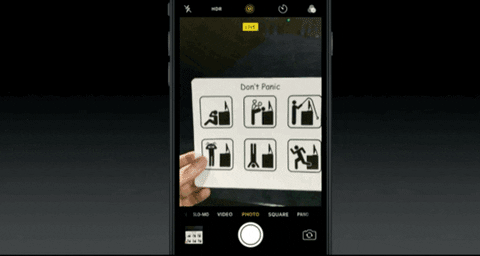 Remove stock apps
The ability to remove useless apps from our phones has been a wish for awhile now. But with iOS 10, you won't have to wait any longer.
Like any other app, these stock apps are deleted by pressing down on the icon and tapping the X icon. It won't work for everything – obviously you can't delete the Phone app – and they can easily be added again from the App Store.
The other great news? You can also clear out all of the notifications on your homescreen – no more pesky reminders or nagging red bubbles here!
Change the intensity of the flashlight
Another handy update – by pressing down on the flashlight icon in Control Center, you have three options to alter the intensity of the light: low light, medium light, and bright light.
Turn the screen on without touching anything
Probably the simplest tip on this list, if you raise your iOS 10-enabled iPhone towards you, it should burst into life. You don't need to press a single button. It's like magic.
See the latest news fast
You can now press down on the News icon to bring up some of the latest headlines without having to open up the app. This works with the Activity app too, bringing up a widget with your targets outside the app.