End Of The Week Inspiration From Your Favorite TV Show Characters
We know this final week of classes and tests can be rough, but we wanted to keep the encouragement and positive vibes flowing as you make your way to victory.
Take a peek at some inspirational quotes we know you'll love from some of your favorite TV show and movie characters.
"Do, or do not. There is no try" – Yoda, from "Star Wars"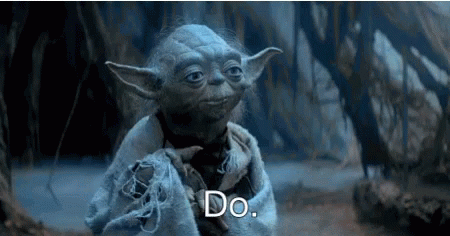 "Never half-ass two things. Whole-ass one thing" — Ron Swanson, from "Parks and Recreation"

"In the darkest times, hope is something you give yourself. That is the meaning of inner strength" — Uncle Iroh, from "Avatar: The Last Airbender"

"Never forget you're someone special" — Charlie Brown, from "The Charlie Brown and Snoopy Show"

"No matter how long you've had a dream, it can still come true if you perservere" — Kim Kardashian, from "The Kardashians"

"The journey is the destination, man" —Gerald Johanssen, from "Hey Arnold"

"I have no idea what I'm doing, but I know I'm doing it really, really well" — Andy Dwyer, from "Parks and Recreation"

"Just keep swimming!" — Dory, from "Finding Nemo"