Nintendo Switch Games You Need to Add to Your Christmas List
With the holiday season already upon us, its the season for cozying up on the couch—and what better way to spend your time relaxing than playing video games? The Nintendo Switch has become a favorite console among many for its ability to be played via a TV screen as well as a handheld device. If you're looking to expand your game library for your switch, here are some of my picks for great games on the Switch. 
Splatoon 2
Splatoon 2 is an action-packed multiplayer game with the objection of spraying as much ink as possible to beat your opposing team. You also unlock more game modes as you level up in the ranks so you won't ever get bored. There's even a ton of unlockable weapons and apparel so you can deck out your character. If you haven't played the first Splatoon, no worries! The game may be a sequel but you can get into the game even if it is your first time with the series. 
Dragon Quest 11 
If you're a fan of action and adventure, look no further. This RPG has around 100 hours of game time so it's a lengthy game full of content to explore. In terms of story, the game is well-written and packed with sidequests to explore when you want to take a break from the main objective. The eclectic cast of characters also make the game more interesting and you can expand their skills as you level up in the game. Overall, Dragon Quest is a visually stunning game and well worth the investment. 
Animal Crossing: New Horizons
If you haven't heard about the hype surrounding this game, you must've been living under a rock since the beginning of the pandemic. This game is like a vacation from the real world to your own personal island that you have the ability to customize to your heart's content. There's also a multiplayer feature where you can visit your friends' islands and they can come to yours which helps bring people who can't see each other due to Covid-19. Needless to say, this game saved 2020. 
Mario Kart 8
Mario Kart is an essential classic to any Nintendo gaming system. With the simple premise of racing against other Nintendo characters, the game brings out everyone's competitive side. While it can be easy to get bored of Mario Kart over time, its the type of game you always go back to after time. If you're spending the holidays with your family this year, this is the perfect game to get so everyone can get in on the fun.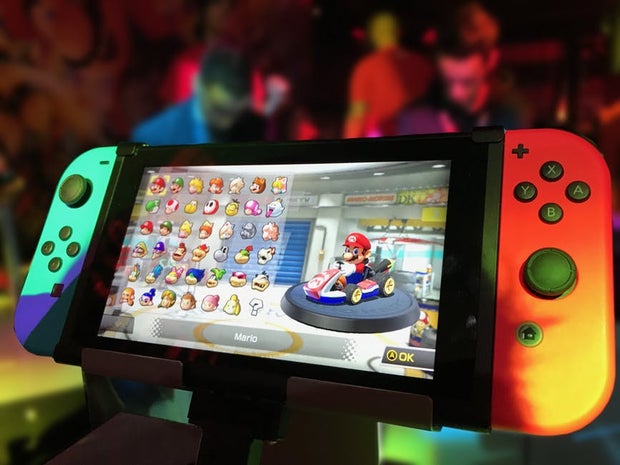 Pexels
Stardew Valley 
If you aren't one for action-packed games, this 16-bit style farming simulator is a peaceful game that'll never get old. After being exhausted from working a corporate job, your character inherits a farm from their grandfather to get a taste of free-living. The game requires a lot of grinding but it honestly is a limitless game you can always return to. What really stands out about Stardew Valley is its lovable townspeople you get to develop relationships with and get to learn more about overtime. Stardew Valley proves that a game doesn't need to have exceptional graphics and combat to be entertaining. 
These are only a handful of the thousands of games available on the Nintendo Switch, but they are some of my favorites I always love to play. You can either buy these games directly in stores or download them from the Nintendo E-Shop. Even if you don't own a Nintendo Switch, it isn't too late to put the console on your Christmas list.