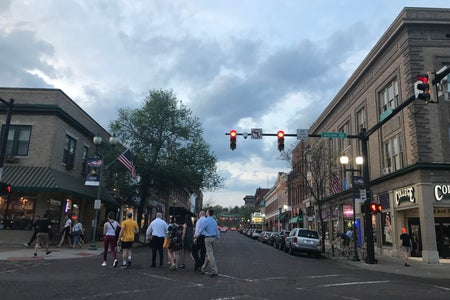 3 Things Every "Small-Town" Out of State Freshman Needs to Hear
Moving away from home to go to a big city campus can be scary - especially if you live far from said college or said city is way outside of your comfort zone. Whether you're considering moving out of state, deciding on a college, or moving in tomorrow, here's a few tips and heads up:
1.

Keep a Collection of Things That Remind You of Home

2.

Don't Let People Who Never Left Your Hometown Scare You

When I announced my commitment to Arizona State as a senior in high school, many of my friends and family warned me about how big and scary it would be and some even said, "What's so bad about staying here?" As much as I love and care about them, I had to learn to prioritize my big dreams over their fears. As scary as it seems at first, I promise you'll get familiar with your new surroundings and grow from the experience.

One of the first things you'll notice when you walk around any college campus or big city is that people really do come from all walks of life and have VERY different ideas from you. You'll see people protesting the volleyball team with bible quotes and posters calling them whores for wearing volleyball shorts (true story), students who refuse to wear a bra, some who insist on wearing heels or a suit every day to class, and many many more I have yet to see. It can be a shock from what you're probably used to, but you'll grow to be unfazed by anything and maybe even join the chaos yourself!