Modern Affairs: Finding Myself In Love
The story of Amal Basileios-Faisal. 
The column Modern Affairs is dedicated to the untold and imperfect stories of love in all of its many manifestations. It is written with the belief that we can start to see our differences and our diverse experiences for the strengths that they are. With this series, we will attempt to explore the human condition through the lens of love, in whatever form that may take. 
Disclaimer: For the safety and privacy of the individuals involved in these pieces, the real names of those mentioned have been replaced with a pseudonym. This series will be written in first person, which is a stylistic choice; these pieces do not reflect the experiences of the author.
I never thought I would be in a real relationship. 
It sounds dramatic, but that conviction was an honest reflection of my mindset for a long time. I was happy with who I was and what I wanted, you know? I was good by myself, and really did not need anything more than what I had: my family, my friends, my faith. There was no need to risk all of that for the sake of a relationship that I didn't even really need. It just wasn't that important to me. 
It feels strange to say all of this. It seemed normal to me then, but putting it to paper now, with where I am in my life and my mind, it feels like I was naïve to the way life works. Love finds us when we least expect it, and I don't mean to be that person, but it's a fair cliché at least. I thought that I could ignore this part of myself, push it to the side for the sake of maintaining the status quo within myself and within my communities, but I don't know how to be true to myself without being true to every part of myself. 
Falling in love with Gabby was simultaneously the beginning and the end of everything for me. I never meant for it to happen, and I could never have anticipated everything that has come with it. Loving her has given me the strength to understand and accept the deepest, most hidden parts of myself. It has been the most freeing experience of my life, as much as it has been the most damning. There is nothing more to say for it: love is love. There could be no denial of it, no pushing it away or off to the side; and now there is no way for me to go back to the life I had before I loved her. 
There are a lot of people who told me that this was a test that He put in my path, to try my faith and to see if I would remain faithful to Him. But why would God give someone this identity, something that gives them a community that is so accepting and so loving, and then tell them that they can't be a part of that? Why would He offer this bit of salvation, but then say that they have to repress that part of themselves in order to be truly Muslim? What kind of God would give someone an extra burden like this, and tell them that they don't get to be happy in the way that other people are happy? Why can't I be happy with myself, and make someone else happy, in the ways that other people are allowed to be? Why did God decide that we got this test, over other people? I don't understand. Why is this a test? 
I thought for a long time that it was either my faith or my identity; I alienated myself from my religious community, avoided going to the Mosque with my family, avoided praying. I thought that acknowledging one part of me had to mean giving up another. The God that I believe in is not like that. My God loves me, and He does not make mistakes. I have to believe that being faithful to Him and being faithful to myself the way He made me are not mutually exclusive.
Early in college, I went to the Muslim Student Association's Qur'an circle. Afterwards, I all I could hear in my head were the words, I'm not doing my religion the way I'm supposed to… and the thought came to me, unbidden in my panic but so real and so terrifying: I wish I wasn't gay. It was the first time I had felt like that since my freshman year of high school. 
Not too long after, I was on FaceTime with Gabby. It was late, and the conversation had slowed into tired admissions. She'd been quiet for a while. Sleepily, I ask what's wrong. 
"I'm scared you're gonna leave me because of your religion."
That woke me up. Someone that I love so much was beyond terrified that my own internal struggle was going to blow back and damage our relationship. She loves me, so much, but she's scared that I won't love myself enough to continue loving her. It was at that point that I realized: there is no going back for me now. This is it. My God loves me, and now I need to allow Gabby to love me, and to allow myself to accept all the ways that I love her.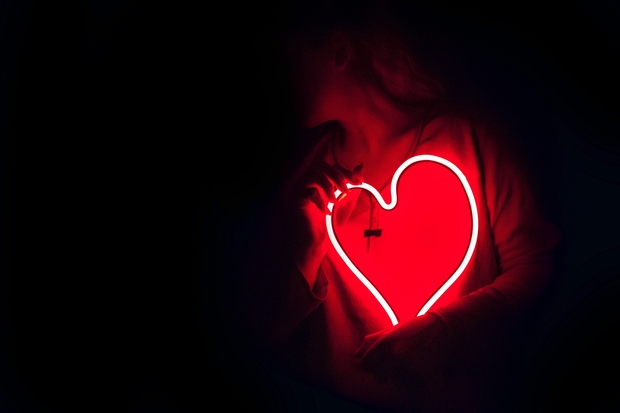 I still struggle with my identity, but I have accepted it. The narrative has shifted. It has become, This is who I am, now how do I tell that to the people that I love? rather than, Why am I like this, and how do I hide it? My struggle now comes from the fact that I could never make my parents happy in the way that they want my happiness to be. Their vision of my future is so different from what I want for myself. I wish I could say to them, I can't make you proud in the way that you want me to make you proud. It's scary to me that they see some sides of me—the passionate Amal, and the ambitious Amal, and the strong Amal—but they don't see that I'm not just going to marry a man and find any real happiness in that. Marriage is a big deal in our culture, and I feel guilty that my parents won't get to experience all the things that they envisioned they'd be able to when I was born. 
It makes me wonder: What am I giving up by being who I am? My family means everything to me, and I know I mean everything to them. I don't want this to be something that estranges me from my family. I want to be able to bring home my wife, and for everyone to be able to greet her/them with open arms. I want that to be my future, but I know that I can't expect it to be. 
It's scary to me that the part of myself that makes me happy, and that makes me secure in myself, is the part of me that can ruin my relationship with a lot of people that I love. Would I be willing to do it? I don't know. I see my cousins that are gay (and some of my other cousins that I think are gay), and I see my older sister who has struggled so much with their sexuality and their gender identity… I think I would feel like a fraud. If I gave up this part of myself, I would be a disappointment not just to myself, but to the community of people that I belong to. I know now that I can't spend my life trying to fulfill other people's life goals and not my own. 
Photos: Her Campus Media Library