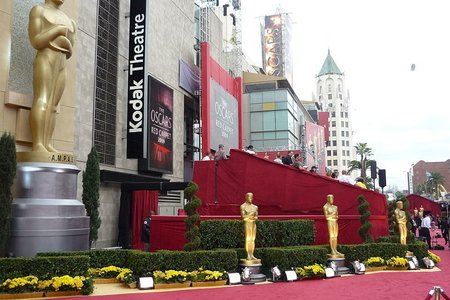 Important Highlights From The Oscars
The Academy Awards went hostless for the second year in a row and was also slightly shorter this year, clocking in a bit over three hours. However, there was no shortage of entertaining and history-making moments that will surely be referenced for years to come. 
1. The Elsas of the world united. 
The actresses who voiced Elsa in the dubbed versions of Frozen 2 all over the globe gave a group performance of "Into the Unknown." This was a unique moment of unity and representation which are typically hard to come by at awards shows. It was also a good reminder of how American entertainment is consumed around the world. 
2. Brad Pitt got political.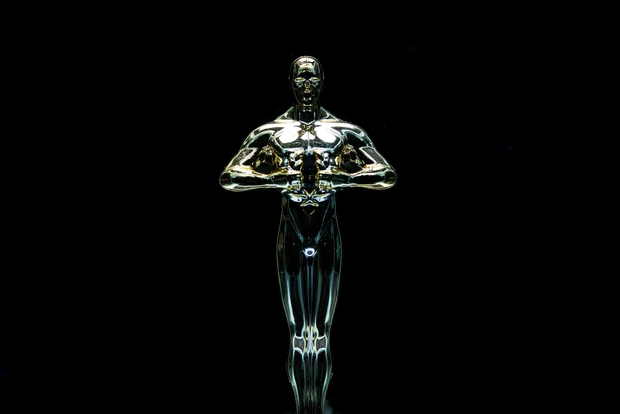 Pitt won his first Oscar for an acting role. During his speech he quipped, "They told me that I only had 45 seconds up here, which is 45 seconds more than the Senate gave John Bolton this week," which was met with a round of applause from the audience. While there are typically no shortage of political statements at awards shows, it is always interesting to see celebrities choose to voice an opinion knowing that it will no doubt anger some fans, especially when a big name such as Pitt does so.  
3. Hildur Guðnadóttir won for Best Original Score. 
The Icelandic composer beat out the rest of the (male) nominees to take home the award. She is only the fourth woman in history to win in the category. It has been a constant struggle for many years to make the Oscars more diverse and representative of the many different voices working in the industry. This year, no female directors were nominated despite many believing there were multiple who should have been. While having one woman nominated in a category is still not the ideal, Guðnadóttir winning against several seasoned male veterans felt like a step in the right direction. 
4. Eminem gave a surprise performance. 
The rapper performed "Lose Yourself" from 8 Mile which he won an Oscar for back in 2003 but did not show up to the ceremony to accept. Many of the audience members seemed confused by his unexpected cameo at first, but most were into it by the end. The performance was a welcome and lively reprieve during a ceremony that can often seem to drag on for much longer than is needed. 
5. Zack Gottsagen made history. 
Gottsagen presented the award for Best Live Action Short Film with his The Peanut Butter Falcon co-star, and became the first actor with Down Syndrome to present at the Academy Awards. As many call for more inclusion and representation at the Oscars, and in Hollywood in general, this heart-warming moment definitely felt like a win. 
6. Joaquin Phoenix won his first Oscar. 
Phoenix won Best Actor in a Leading Role for his performance in Joker. He managed to touch on topics such as cancel culture, human selfishness, inequality, and artificial cow insemination all in one speech. Despite the seemingly random subject matter, the address actually happened to be fairly eloquent. Phoenix called those watching to take action against injustices and brought light to many pressing issues facing the world today. He concluded the speech by quoting his late brother, River: "Run into the rescue with love and peace will follow." 
7. Parasite swept. 
The South Korean film won for Best Original Screenplay, Best Foreign Language Film, Best Director, and Best Picture. The film also made history by being the first foreign language film to ever win Best Picture. The sensation of this film is extremely significant and opens the door for other creatives from around the world to find success in Hollywood and to tell new and unique stories. As technology makes the world smaller, it is crucial for people to gain perspective on other cultures and societies as this is the best way to foster empathy and understanding. Parasite's success seems like a step forward in the fight to do this. 
While there is still much more work to be done on the diversity and inclusion front, this year's Oscars showed a noticeable movement in the right direction. Here's to hoping that 2021 will bring more progress and memorable moments.