A Wisconsin High School Is Settling A Discrimination Lawsuit After Allegedly Monitoring A Trans Student's Bathroom Use
A recent graduate of Tremper High School in Kenosha, Wisconsin has reached an $800,000 settlement with The Kenosha Unified School District after suing the district for discrimination in 2016 for allegedly barring him from using the bathroom of his choice. 
Ash Whitaker, a transgender student who graduated in June, was a senior at Tremper High School when he entered a legal battle with the school district. The Kenosha Unified School District was in the process of filing an appeal against a judge's ruling that allowed Whitaker, who was born a female but now identifies as a male, to use the men's restroom. According to WTMJ-TV Milwaukee, "school administrators said it would harm other students, particularly boys, who use the restrooms."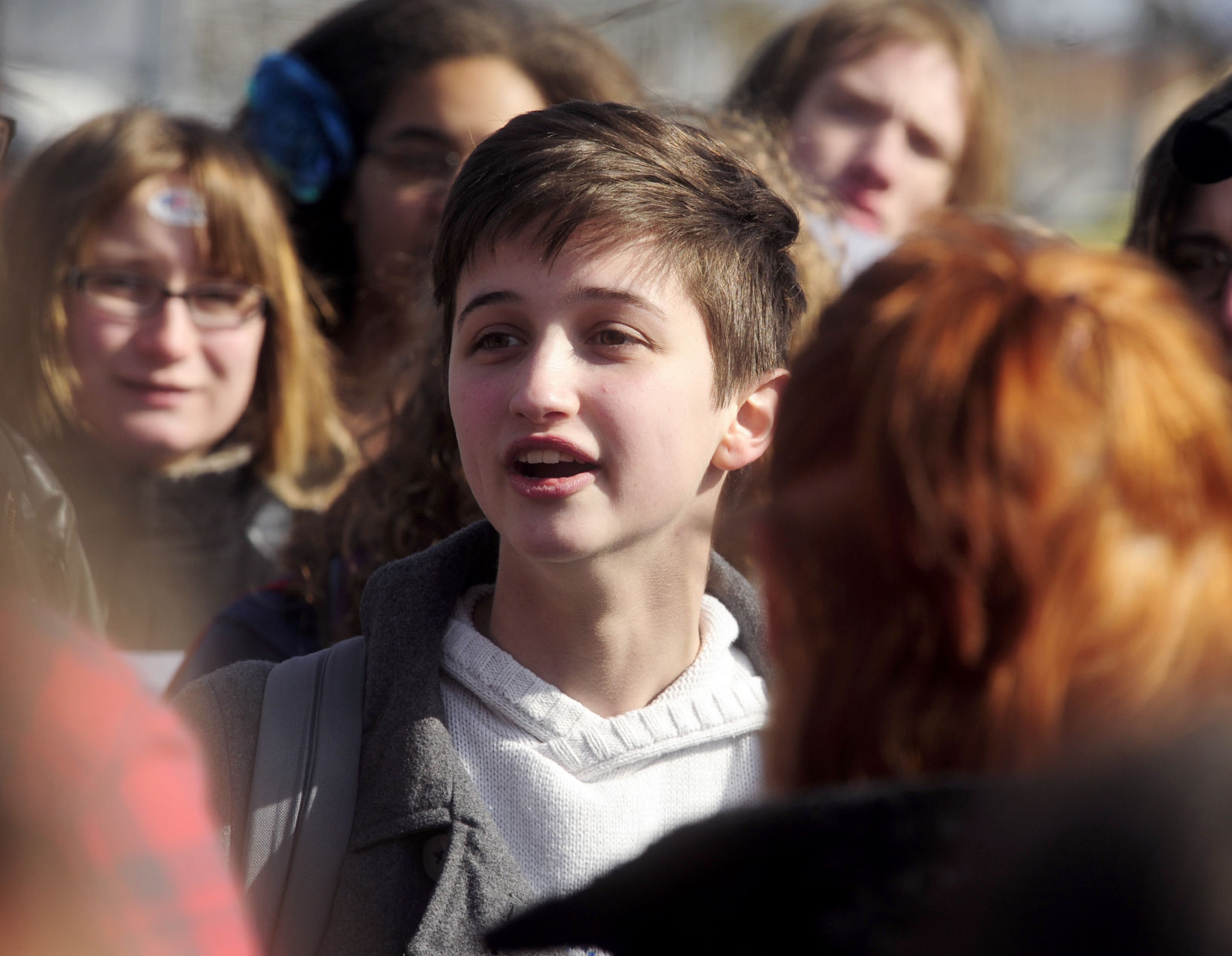 Whitaker sued the district for discrimination, as the staff of the school allegedly "monitored his use of the bathroom and made him wear a special bracelet to single him out from other students", the Associated Press reports. The Kenosha Unified School Board voted 5-2 on Tuesday night to settle with Whitaker and end its petition to the U.S. Supreme Court against rulings that allowed him to use the men's restroom during his senior year. 
The Kenosha News released a statement from Whitaker regarding the settlement.
"I am deeply relieved that this long, traumatic part of my life is finally over and I can focus on my future and simply being a college student. Winning this case was so empowering and made me feel like I can actually do something to help other trans youths live authentically. My message to other trans kids is to respect themselves and accept themselves and love themselves. If someone's telling you that you don't deserve that, prove them wrong."
$650,000 of the settlement will go to attorneys' fees according to district attorney Ron Stadler, and the $150,000 remainder will go to Whitaker. Whitaker, who is now a freshman at the University of Wisconsin-Madison, will now also be permitted to use the men's restroom when returning to the high school campus as an alum due to the settlement, the Kenosha News reports. Unfortunately, the consent doesn't apply to other individuals beyond Whitaker, according to the attorney.