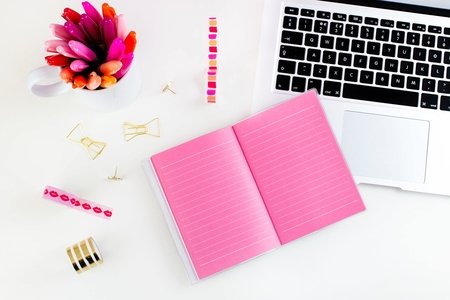 The Ultimate Guide to Interning Abroad
If you're interested in both studying abroad and getting an internship, why not intern internationally? Interning abroad can be a great way to get two fulfilling experiences at once: it allows you to gain hands-on experience in your desired field while also immersing yourself in a different culture. If you're interested in finding an internship abroad, consider this your go-to guide for the process!
One year before: Do your research
While study abroad program applications probably won't be available for a few months, it's always a good idea to get started early with some initial research. Think about what countries you might want to live in, what fields you could work in and what kinds of programs you want to commit to. Depending on the options available at your school, you'll either go abroad through your college or through an external program. Either way, start off the process by doing some research and seeing if interning abroad is something you're interested in. Check out what is required financially, whether or not your course schedule will allow it and what sort of visa requirements there are for each country.
If your school offers study abroad information sessions, don't hesitate to take part! Information sessions are often a great introduction to the application process. If your school doesn't offer such sessions, consider sitting down with a study abroad advisor. They should be able to offer you some information about what internship programs are available and what students have done in the past.
"Be diligent," says Gretta Dattan, a senior at the University of British Columbia who interned in the United Kingdom. "Start looking for summer internships in January, and check out positions you normally wouldn't."
If you're not sure where to start your search, there are tons of great resources online! Check out some great external program websites such as Intern Abroad, or peruse past study abroad students' blogs for a little more insight.
7 to 9 months before: Narrow it down
As you get closer to the study abroad application deadline, start narrowing down your search. Decide where you want to study and intern abroad, and pick one or two study abroad programs you might want to apply to. By now, you should have a good idea of where you want to go and what you want to do in terms of an internship. Look at which programs are designed solely for studying abroad and which programs offer internship placement. 
"Definitely look for a program that has lots of options in whatever field you want to go into after graduating," says Natalie Kelly, a senior at Santa Clara University who studied and interned abroad in London. "I chose my program based on the location, but there weren't too many options for my major. While they were able to find me a good placement, it was not necessarily what I was hoping for when I went into it." 
Though Natalie may not have gotten the position she was hoping for when she initially applied to intern abroad, she still learned a lot throughout her experience—which is often the case.  
"The biggest piece of advice I would have for students thinking of interning abroad is to be flexible and not to get stuck on where they'll be interning," says Michelle Kasmauskis, the Program Manager of Internships at Arcadia University. "Any placement will provide a valuable experience with transferable skills that can be used again in future internships and jobs." 
To get ready to submit your internship program application, start by figuring out exactly what materials you'll need to submit. Chances are that there will be parts of your application that you'll have to work on separately, like letters of recommendation or a resume. In order to have these documents ready to submit along with your application, reach out to past professors, mentors, and supervisors for their help. Ask if they'll vouch for you in the form of a reference or write you a recommendation letter for your program. Additionally, be sure to update your resume so it's ready to be sent out to potential internship programs.
4 to 6 months before: Apply and interview
Most study abroad applications are due between four and six months before the departure date, though the timeline greatly depends on the country you'll be traveling to. For example, countries like Australia operate on completely different schedules, so application deadlines might vary. Either way, it's a good idea to start working on the application well before the due date.
Many programs that include an internship have an internship placement program, which means that when you apply for the study abroad program, you're also filling out forms to apply for an internship.
"I applied in April, which is about five months before I started," says Kristina Udice, a senior at Emerson College who interned abroad in London. "I sent out my resume and whatnot and in July, I got an interview!"
Most internship programs will help you polish up your resume and prepare for interviews since they have already established relationships with the internship site. Most applications will ask for your GPA, references and a resume, as well as supplementary questions. Be sure to take your time and complete the application thoroughly!
3 months before: Sort out logistics
After you've been accepted into a program, it's time to sort out the specifics—for instance, obtaining a visa, updating your passport and starting to learn the language. Just because you've submitted your application doesn't mean there aren't other important ways to prepare!
Natalie, who went through the Foundation for International Education to secure her study abroad experience, says, "I had to get a Tier 4 visa, which FIE helped us out with getting. This visa restricts the number of hours you work since you are also supposed to be a student with it."
If you're staying more than a few months, chances are you'll have to obtain a special visa in order to intern abroad. The standards vary from country to country, but in many places, you'll need special documentation in order to work. Check out your country's regulations far in advance, so you can apply for and obtain your visa before you go abroad.
"The biggest challenge for me was interning in a country where I did not speak the language," says Kristina Zagame, a senior at the University of South Carolina who interned for six weeks in Chile. "Even though I Love Chile was an English-speaking workplace, going out for assignments was a little tricky because I didn't know Spanish and couldn't really talk to a lot of people if they didn't speak English."
If the country you're going to has a primary language other than English, this is the time to start learning! Even if your classes or internship will be in English, it's always important to immerse yourself in the culture and learn the local language.
1 to 2 months before: Make final preparations
Now that you're anxiously awaiting your departure date, it's time to make those final preparations! Take the time to research the culture of your host country. Not only are you about to live in a different part of the world, but you'll also be immersed in the work culture as an intern, which might be vastly different than the kind of culture you're used to. Look up how people dress, how they interact and what is considered disrespectful in the workplace. 
"My biggest advice for collegiettes interning abroad is to try to learn and understand cultural differences before you start working!" says Kristina. "Time is a very loose concept in Chile, and this took a while to get used to in the workplace (although, I did enjoy the unimportance of punctuality)! It is important to understand that what might be completely acceptable for us in the workplace may be seen as disrespectful or rude or weird in another country, and vise versa."
If you have any questions about cultural differences, ask your future employer or study abroad advisor before you arrive so you know what to expect and how to act.
Between updating your resume, interviewing for positions and obtaining a visa, preparing to intern abroad can be a long process! But the opportunity to get two great experiences in one makes all of the work totally worth it in the end. Good luck, collegiettes!