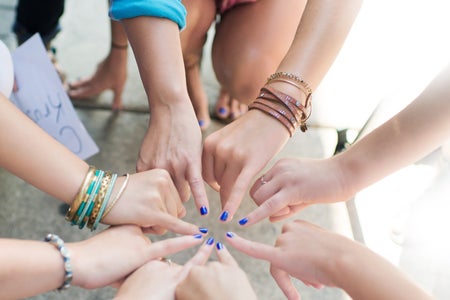 Join the Fight Against Bullying & You Could Win a $10,000 Scholarship
This is a sponsored feature. All opinions are 100% our own.
Secret is a brand that encourages women of all ages to live fearlessly. That's why they created the Mean Stinks program four years ago—to educate and empower girls to live their lives fearlessly by taking a stand against mean behavior.
Since October is National Bullying Prevention Month, Secret's Mean Stinks program is announcing its first-ever Nice Scholarship to encourage action against girl-to-girl bullying. The Nice Scholarship will award three students $10,000 each toward their college education in an effort to make the world make the world a nicer, bully-free place.

All you have to do to apply for this scholarship is visit MeanStinksScholarship.com and share how you will bring an end to bullying once and for all while living the Mean Stinks mantra of spreading nice to make a positive impact on those around you.
Ready to join the fight against bullying and win a $10,000 scholarship in the process? Enter the Mean Stinks scholarship contest now!