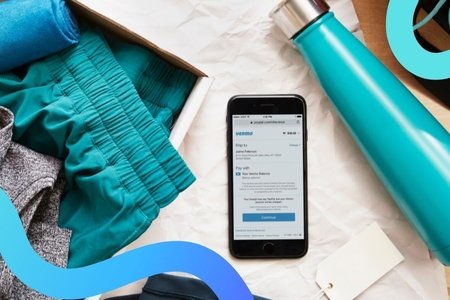 I Started Using the Venmo Mastercard® And I Will Never Be the Same
This is a sponsored feature. All opinions are 100% our own.
The "treat yourself" mentality is definitely not ideal when you're a college student trying to pay for textbooks, food, and other necessities. So when I found out about the Venmo card, I knew that it would change my approach to spending and budgeting forever. 
I applied for my Venmo card directly through the app at no cost**. It was a super simple process, and it arrived in the mail a week or so later. My favorite part of the process was getting to pick a color out of the six options—I chose pink, obviously, but if you're one of those people who just likes to watch the world burn, you can choose from blue, green, yellow, and more.  
To activate the card, all I had to do was open the Venmo app and follow a few steps to confirm my identity, link my bank account, and set up a pin. I immediately made plans to go out to dinner with my friends so I could take my shiny new pink card for a spin.  After dinner, I offered to pay for the meal (only because I really wanted to try out the Split Purchase feature, which lets you split the bill with your friends all in the Venmo app), and was delighted to find that there's also an Add Tip feature that auto-calculates tip for you (math is really hard, you guys), adding the gratuity to the total amount you're splitting with your girl gang.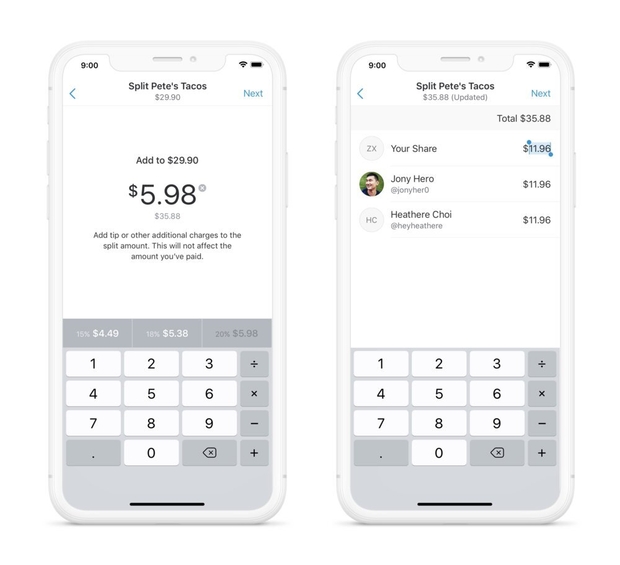 Almost immediately, I got a Venmo notification on my phone to confirm I made the purchase. The push notifications TBH feel like a message from my future-self watching over me, helping me track my spending habits so I don't go overboard. It also helps me protect myself from any potentially fraudulent charges in the rare event that my card is stolen (or lost...relatable). And if you *do* think you've lost your Venmo card, it takes literally a few clicks to disable it in the app.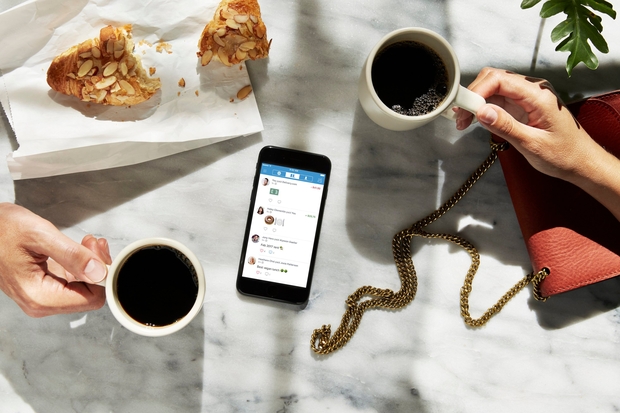 As for my budgeting goals (girl's gotta eat but girl's gotta save), I let my Venmo balance rack up in the app so I can splurge later. I use cash for all of my basic payments, like gas and bills. (Pro Tip: use the Split Purchase feature with groceries so you and your roommates can split the payment within the Venmo app). Then I use my Venmo balance for things like movies, late night food, and shopping splurges. It's a system that makes me feel like I'm on top of my adult life, without actually being an adult—y'know? And I know you'll love it too. 
Start spending smarter by applying for the Venmo card in the Venmo app**.
*Opinions, advice, services, or other information or content expressed or contributed here by customers, users, or others, are those of the respective author(s) or contributor(s) and do not necessarily state or reflect those of The Bancorp Bank ("Bank").  Bank is not responsible for the accuracy of any content provided by author(s) or contributor(s). 
**You can review the Venmo card Cardholder Agreement at any time online or in the Venmo app under Venmo Card > Legal. The Venmo Mastercard is issued by The Bancorp Bank pursuant to license by Mastercard International Incorporated. The Bancorp Bank; Member FDIC. Mastercard is a registered trademark, and the circles design is a trademark of Mastercard International Incorporated. The card may be used everywhere Mastercard is accepted in the U.S.