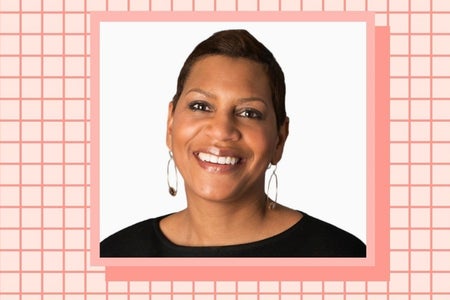 How Edelman's U.S. COO Leads Boldly and Bravely and How You Can, Too
Lisa Osborne Ross serves as Edelman's U.S. Chief Operating Officer and is known as an in-demand counselor to senior executives at Fortune 500, higher education, and government institutions. In her day to day, she oversees the firm's U.S. operations while providing strategic oversight to its Washington office as President. Her career has spanned Presidential administrations and world-renowned agencies, working across public relations, public affairs, advocacy and more. Even still, Lisa finds time to devote to philanthropic endeavors, like empowering women in the workplace and working towards racial equity. We had the opportunity to hear from Lisa at our recent Elect Her Training Day, and here are three important messages she shared that we can all learn from.
On doing well by doing good: 
"I am a native Washingtonian and I'm very proud of that. I grew up in Washington when it was known as Chocolate City and it was the center of Black excellence. My parents were two HBCU grads who met at Howard University. They were both public servants and instilled in me and in my siblings at a young age that in order to live a meaningful life, you have to give. Give of yourself and give of your talents. I was educated in high school by feminist nuns who empowered us, telling us to embrace the beauty of our gender and everything, including the responsibility, that came with that. I went on to Marquette University, my dear alma mater, where I learned the concept of social justice and the importance of making a difference. Our university motto is 'be the difference', which helped reinforce my personal motto: to do well by doing good." 
On making a difference, even when things are tough:
"In my first job, I learned that very few issues are black and white and instead, there is a lot of gray area. I also learned that we have to learn how to live in complexity. In my second job, I learned the importance of diverse teams and the need to have people with different points of view politically, racially, ethnically and geographically. In my third job, with the Clinton Administration, I learned how to maintain grace under pressure. I learned about the beauty and the possibility of public service, and the difference that you can make even when the circumstances are tough. After that, I worked for an agency that was all about innovation and creativity for purpose and good, and that is where I learned the importance of thinking creatively. I went on to serve in a global role and learn the importance of living in a global community. And now in my role at Edelman, I feel like I'm home because we believe that business guides change. We also believe that CEO action is behind everything that can be good in this country. Business can bring about change but it is only systemic and permanent when policy changes, which is where you come in." 
On living your values and knowing your power:
"I live by The Four Agreements, which is a book by Don Miguel Ruiz. And I'll summarize them with you here. The first agreement is to be impeccable with your word, everything that comes out of your mouth should be pure and well-intentioned with purpose.  If it's not, keep it to yourself. Second, don't take things personally. I think sometimes we, as women, are so in tune with everything around us that we can take things too personally. Instead, we have to learn how to just keep going. The third agreement is always do your best in every single engagement that you embark upon. Give it your all and bring everything to it you have, including joy. And lastly, don't make assumptions about people when you walk into a room. You want to be evaluated for who you are and what you bring to the table, not judged based on your age, gender, race, or physical appearance. Give that same respect and grace to others. 
Finally, know your power and use it for good. Know that people like me are walking behind you, we are walking in front of you, and most importantly we are walking beside you as you embark upon this wonderful adventure that will bring about real change in this country." 
Inspired by Lisa's words and career?! Follow her lead and learn more about careers at Edelman here.