What Thanksgiving Dish You Should Make, Based On Your Zodiac Sign
Thanksgiving is meant to be a fun time spent around family and friends, and it's always been one of my favorite holidays. For the past couple of years, my parents and I hosted Thanksgiving for our family, and made everything from pumpkin bread to sweet potato casserole — my personal favorite. But if you're a guest tasked with bringing a side or dessert, it can be stressful picking out the perfect dish for the menu. 
There are so many classics to choose from, so how are you to decide? Have some fun figuring out what to bring by letting your zodiac sign pick for you. We trust our horoscope to tell us everything from what book to read to how to decorate your apartment, so who's to say it can't tell us what to cook? Even if you don't bring the dish matched with your sign, these are beloved classics that not even the pickiest of eaters can refuse.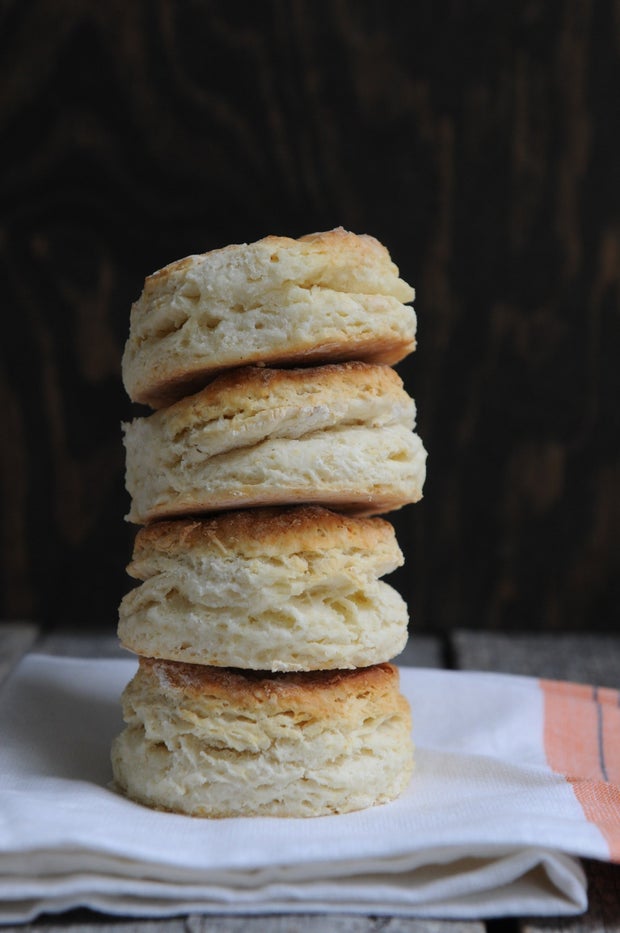 Photo by Jodie Morgan from Unsplash
Aries, you are an impatient sign, so you should go with something painless like biscuits. They're simple to make, whether it's a homemade recipe or a Pillsbury dough packet. Biscuits cook in around 10 minutes, so you don't have to furiously tap your foot and worry about them being done in time. Kneading the dough will also be an added pleasure to making these fluffy delights, because what isn't fun about playing with your food? You can also show off your true leadership skills by taking the initiative to customize the biscuits a little, whether you add cheese, herbs, or anything else your heart desires.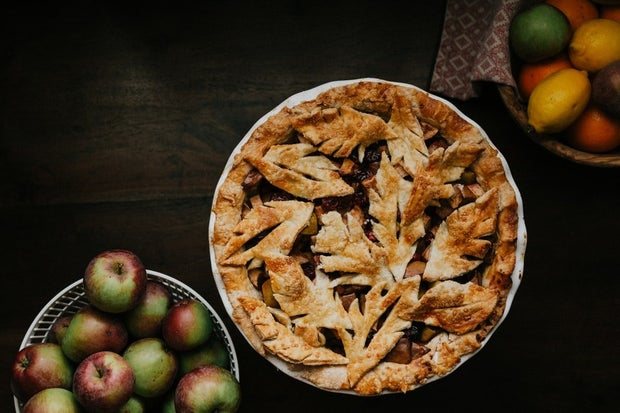 Photo by Priscilla Du Preez from Unsplash
Taurus, your patience, hard working attitude, and ambition are why you would make an amazing apple pie for Thanksgiving. Apple pies take a lot of time and work, so a Taurus and their attention to detail can make the perfect one, no problem! And if they struggle with it, at least they'll be honest and upfront about it — or be stubborn and try to make another one! Either way, granny will be impressed with your work.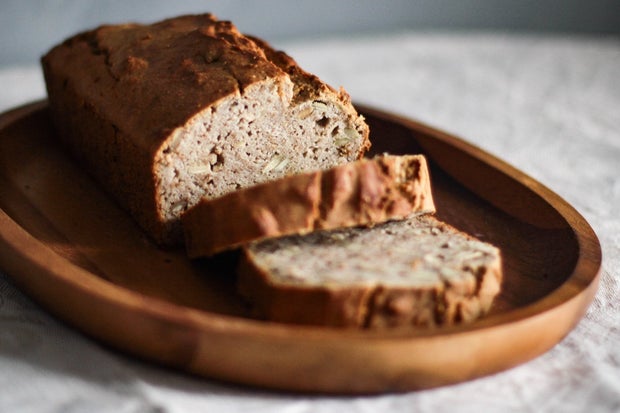 Photo by Marta Dzedyshko from Pexels
Gemini, pumpkin bread is as simple as it gets for your indecisive nature. You can go simple and pop a box mix in the oven, or get a little fancier with a homemade recipe if you're up for the challenge. Pumpkin bread is always a crowd favorite on Thanksgiving, so you can swoop in with your outgoing nature and take all the credit for your wonderful creation. It's also an adaptable recipe that you can change at any time. You can add in chocolate chips, pecans, or even a little cinnamon to spice it up. I recommend trying the recipe I included, if you don't know where to start. It has over 8,000 5-star reviews, so it's definitely amazing.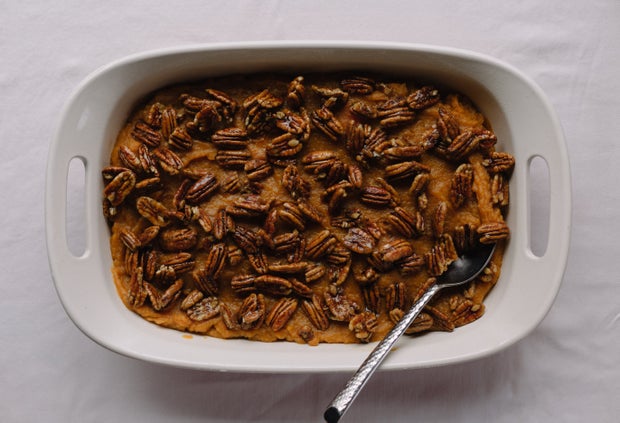 Shun Matsuhashi / Spoon
Hello to my fellow Cancers! Sweet potato casserole is the perfect dish for us because, just like a sweet potato casserole, we're really a sweet bunch. Depending on how you prepare it, this dish can even represent your emotions. You can make it sweet to touch into your sweet and comforting nature, or you could make it savory to lean into your dark side — something to be wary of with a Cancer.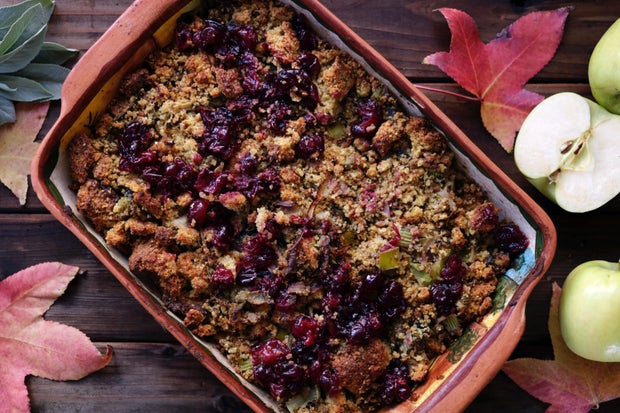 Photo by Chelsea Shapouri from Unsplash
Leo, I know you like to be the center of attention, so I gave you the second dish that is the star of the show (aside from the turkey, of course), stuffing. Your confidence is key to making this dish, because you'll go into it knowing you can execute it as perfectly as you can. With the difficulty of knowing what bread to mix and what herbs to use, your determination to make an awesome stuffing will kick in. And when it comes out deliciously, you'll be able to flaunt it and bask in the glory of success. It'll definitely be the star of the party.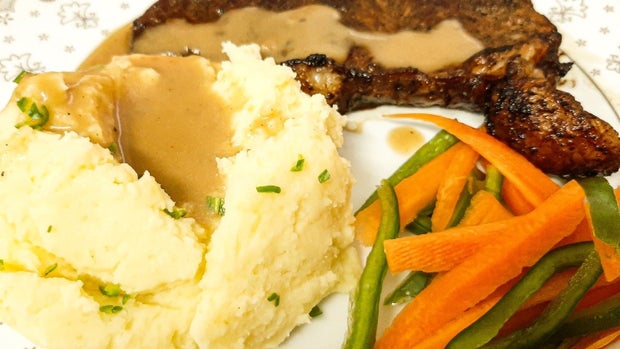 Photo by Mohammad Fahim from Unsplash
Virgo, mashed potatoes will be your speciality this Thanksgiving because of your hardworking, creative, and patient personality. Mashed potatoes take a while to make, so you'll have to be patient as you boil and mash them into a perfect consistency. You can also be creative with mashed potatoes by adding in herbs, cheese, bacon, or something even more creative — perhaps chipotle peppers, because what doesn't go with potatoes? Of course it's obvious that your hardworking nature will show through your potatoes' final form. Just be careful that you don't overthink it.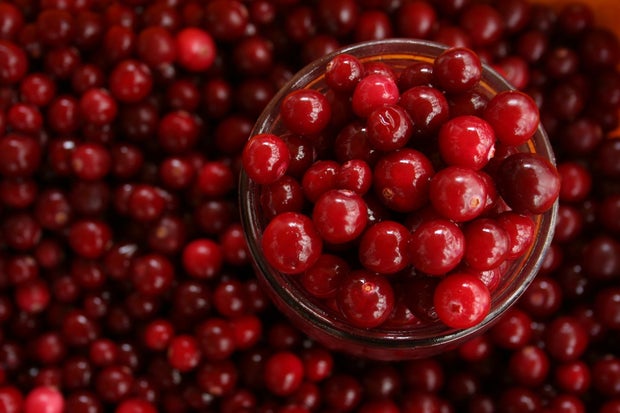 Photo by Irita Antonevica from Pexels
Cranberry sauce is a balanced dish, much like you, Libra. Making this dish is so easy — you just have to go to your supermarket and buy a can! Just kidding. It's really easy to make your own cranberry sauce, since the recipe is simple and thoughtful like you! The preparation helps you be fair by bringing something, but also will void out your indecisive and unreliable traits. With an easy dish like this, you can contribute to Thanksgiving dinner with no problem!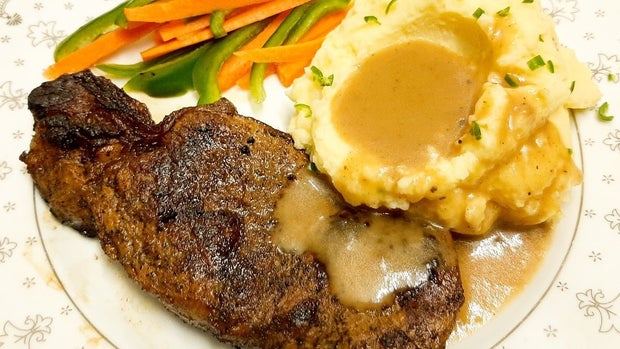 Photo by Mohammad Fahim from Unsplash
Scorpio, gravy is right up your alley. Like gravy, your deep personality and mystery is in need of a little changing. Gravy has lots of different variations, so your determination will help you decide the ratio of drippings and flour to add. Don't be too controlling or stubborn, or it could leave you with a gravy too thick or thin. Be honest with yourself, and brave enough to put a little more in. If you're not, it can affect the texture gravely (pun intended).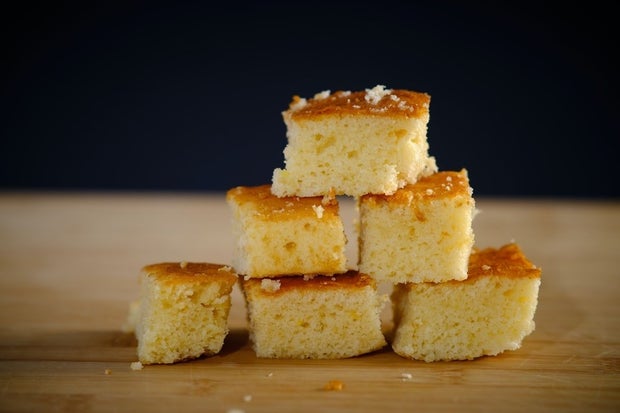 Photo by Jose Luis from Unsplash
Sag, you'll definitely make one of the best cornbreads! It's a free-spirited dish, just like you. Your independence, creativity, and intelligence will help you make this dish more spectacular than just any old cornbread. Just don't get too impatient or careless and make a mistake. Cornbread is a dish open to ideas, and can be made with ingredients anywhere from jalapeno to red velvet. You can even get creative with what to bake it in: cast iron, muffin tin or bread pan. Play around with the recipe and be creative!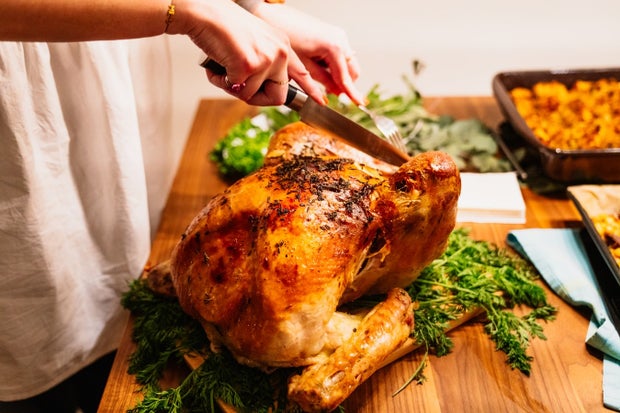 🇨🇭 Claudio Schwarz
Cap, you get the big job of making the turkey this Thanksgiving. As the horned goat, you're ready to take on anything. Your hardworking and ambitious drive will help you in making a turkey, because everyone knows you'll put the work in for a perfect bird. Your seriousness will also benefit you in this situation because it'll help you focus on cooking the turkey. Just don't be too critical or cautious, lest your dinner end up too dry.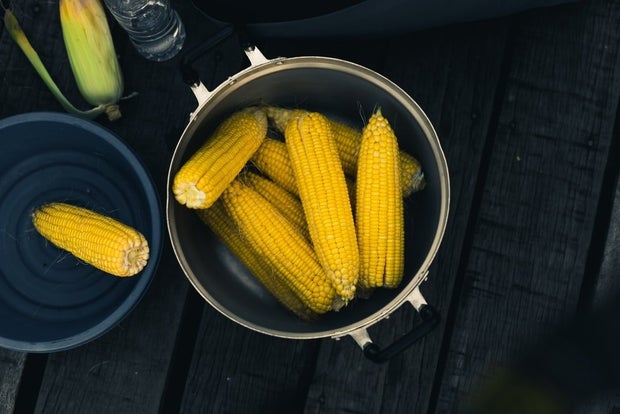 Photo by MOHD HAFIZ YAHYA from Unsplash
Your free-spirited and open minded personality is just like this dish. You, the water bearer, are now the creamed corn bearer. While it may look like corn chowder, it is far from that. One has more of a thick and creamy base while the other is a broth. Either way, both recipes are pretty corny. Channel your creativity, as this will help the dish be just as unique as you are. Try your best not to be impulsive or stubborn; you don't want to end up with all cream and no corn.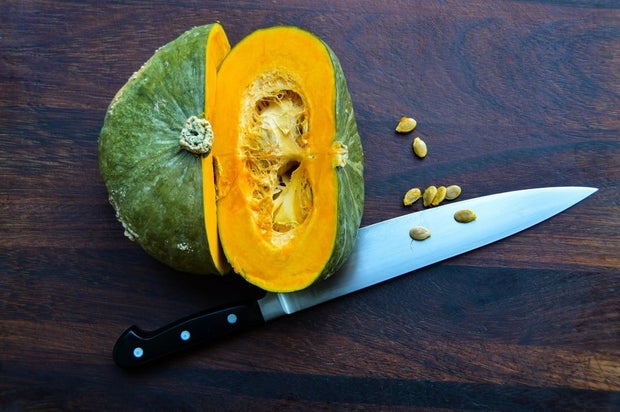 Photo by henry perks from Unsplash
You're an empathetic sign, meaning you're sweet, just like squash. There are many different types of squash to use, from butternut to acorn and different ways to cook them. Good thing you're an artist at heart! This trait makes it possible for you to do anything with squash, and still come out like a piece of art. Be careful not to get too negative or lazy with your masterpiece. Now get creative!
Be sure to make your dishes extremely carefully. You can use the recipes I've featured as a guide for your dish. Slightly overcooking it or measuring incorrectly can make a huge difference. If you'd like to be daring and do it without a guide, go for it! Just make sure you know what you're doing. Whether you make a dish I've mentioned here or not, I just hope you have a happy and full Thanksgiving this year. Happy cooking!