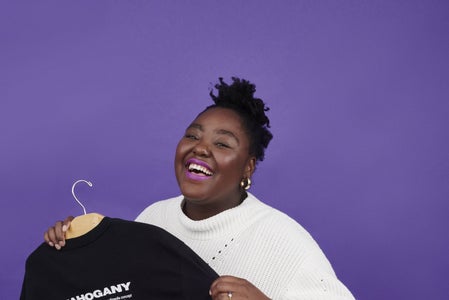 Meet The Creator: Tatiana Glover
This is a sponsored feature. All opinions are 100% our own.
Tatiana Glover is the founder and CEO of Mahogany, a multimedia concept brand shifting the narrative of women of color through fashion, inclusive storytelling, empowering social media content. Also one of our Creator's Class honorees, we sat down with Tatiana to learn more about her journey and inspiration behind her innovative, inclusive brand.
On becoming a creator...
Her Campus: Do you remember the moment when you decided to start Mahogany?
Tatiana Glover: I think the moment I was tired of not seeing myself in the retail spaces I wanted to shop/feel good in. Not being able to enjoy my teenage experience while shopping with my mom or my sisters. I decided to take matters into my own hands, thrift shop and replicate the looks. That was the moment I realized I had a niche for it.
HC: Was this your first time embarking on a brand launch journey?
TG: Yes, this is my first! I'd like to think I've had plenty of business ideas but this one felt right and I invested my efforts into the idea and here I am. Slowly growing but it's been a truly authentic journey.
HC: Is there any advice you wish you could tell your then self?
TG: Have fun and be more compassionate towards yourself. You are doing exactly what you need at the pace you are going.
HC: When do you do your best work? 
TG: Late nights, when I'm lying in bed and something comes to mind. I go on a writing spree and jot down all the things that come to mind.
HC: Where is your favorite spot to work?
TG: The coffee shop. It's my happy place. If I'm not there, being at my workspace at home is where I feel most productive.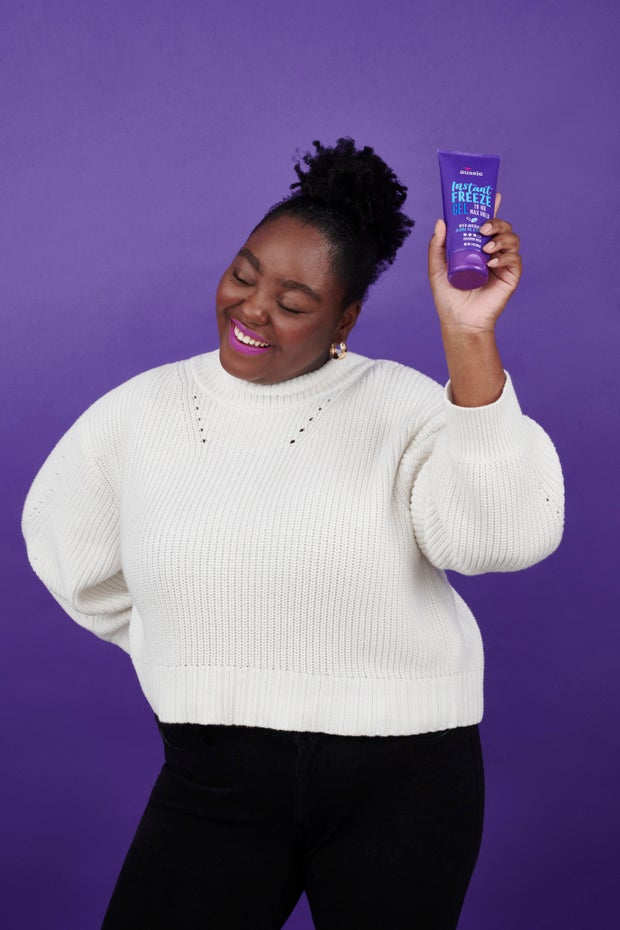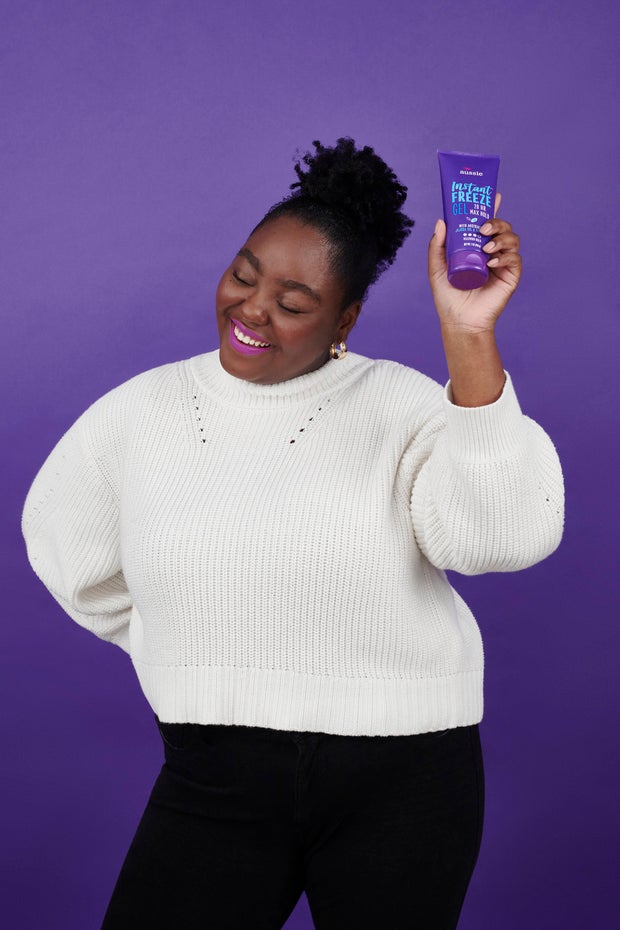 On her beauty look...
HC: You have an important meeting: how do you prep and what do you wear?
TG: I go to Pinterest, find inspiration, replicate and then photograph it!
HC: How has your curly hair inspired your style/beauty look?
TG: My hair has been such a huge part of my identity for most of my life. Sometimes, it really shaped my day, for the good and bad. But it wasn't until I chopped off all of my damaged hair and started fresh that I appreciated my natural curl and I walk with confidence now.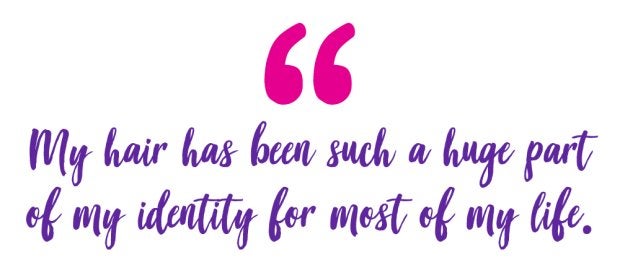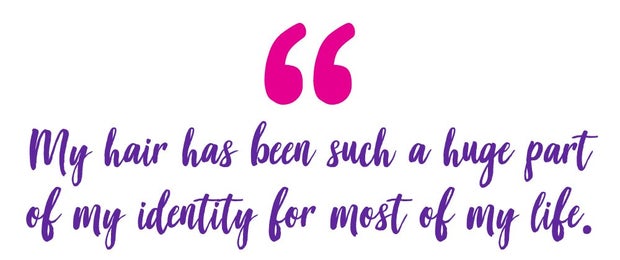 HC: If you were stranded on an island and could only bring one hair product/brush/accessory, what would that be?
TG: Deep Conditioner! 
HC: Why are hair products like Aussie's important to you? 
TG: I think about longevity when it comes to my hair! -- Any products that allow my hair to go from day to night is KEY! 
HC: How has your hair played a part in embracing your individuality? 
TG: My hair has been a challenge and a journey! My hair is a conversation starter and I try and let that come from a place of admiration but I've realized that my outer appearance doesn't define my inner self but I like to think of it as an extension of my personality.
On her free time...
HC: You have 10 free minutes, what do you spend it doing?
TG: Closing my eyes and dreaming… or calling my mom.
HC: It's Saturday night, where can you typically be found?
TG: At home, watching a YouTube video or out with my best friend for dinner.
HC: How do you manage the stress/frustration that comes with being an entrepreneur?
TG: Taking myself out on a date!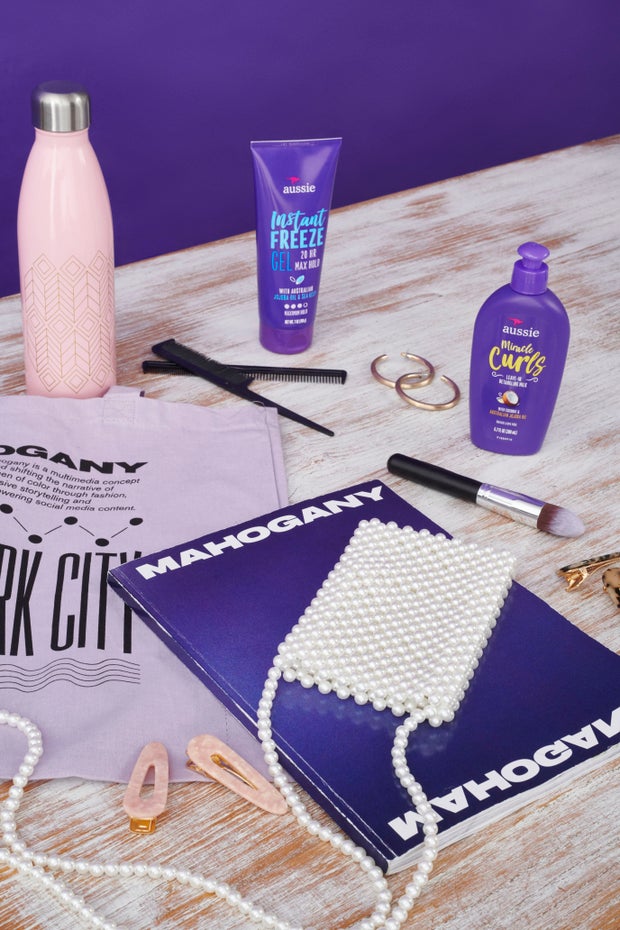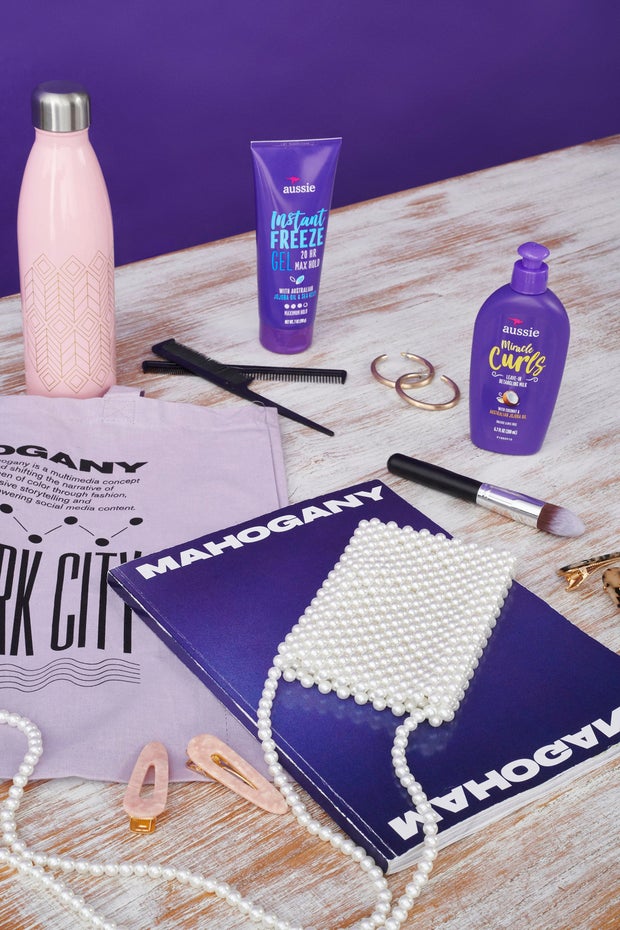 On finding inspiration...
HC: When working, what fuels you? What are you typically snacking on?
TG: I'm usually snacking on some chips and hummus or a warm drink (love my chai!).
HC: What is your biggest source of inspiration? Your current muse?
TG: Pinterest and Instagram. Before social media, people-watching in the park or going to the library and burying myself in books like cookbooks and photo archives.
HC: What entrepreneurs/brands do you look up to?
TG: Small Businesses, like Sincerely, Tommy: A Brooklyn Bed-Stuy fashion shop, black woman-owned and Mottley Kitchen: A Bronx, NY food cafe! And Entrepreneurs like Trinity Mouzon, Found of Golde and Coco & Breezy, DJs and Eyewear Designers.
HC: When planning, where do you take notes?
TG: Both!  Writing it down and updating those notes digitally is what works best for you. iPhone notes is my go-to because when an idea pops into my head.
On what she's learned...
HC: What's the best advice you've ever gotten since starting this journey?
TG: To trust myself! 
HC: What's been the hardest lesson you've learned? 
TG: To learn patience and establish discipline. 
HC: Who/what is your biggest support system?
TG: My Mom. She has never stopped me from doing anything I put my mind to! She has been the blueprint for so many things I've went after. And Nadia, my mentor! She has been such a huge part of my journey and career! She is the push that I always need when I'm in my head.
HC: How have you managed to keep your individuality in your company/ resist conforming to norms?
TG: I see a lot of problems in my community that continue to go unnoticed and for that reason I have the opportunity to contribute to the gap and help my sisters, my community, to live their best lives. 
On her business goals...
HC: What is your biggest goal for your brand in 2020?
TG: Building a stronger online presence and developing an intentional relationship with our audience. 
HC: In 2030, where do you hope you'll be with your brand/career?
TG: Building an offline experience with our community and challenging a digital experience that can be global! 
HC: What do you hope your brand accomplishes for your peers?
TG: To empower. When you have support, mentorship and the tools to act on whatever it is you want to do then you CAN and WILL.
Inspired by Tatiana's story?! Read more about our 2020 Class of Creators here.