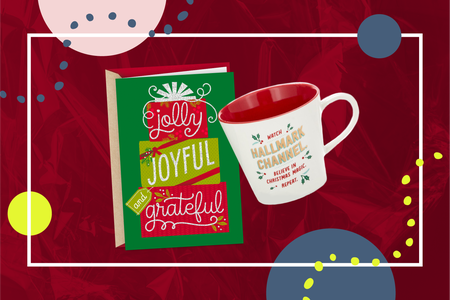 6 Last-Minute Gift Sets That Will Seem Everything But Last-Minute
This is a sponsored feature. All opinions are 100% our own.
Idk about you, but I feel like I blinked in July and the holidays were here when I opened my eyes. So, as per usual, I'm behind on my holiday shopping. But when I stumbled upon Hallmark's gift sets, I checked half of my to-do list off in one easy online order. Not only are they super cute, but they also come with festive packaging and cards--the most seamless shopping and gifting experience, well, ever! Read on to shop all my faves.
And there you have it! Six thoughtful, easy gift sets for important people on your shopping list, even if you waited until the last-minute.