As Borders Reopen, So Do Study Abroad Programs: How to Pick the Right One for You
After a year of canceled study abroad programs, many universities are restarting their international opportunities in the coming fall. This is great news for all of the adventurers seeking a change from their normal school environment (or not-so-normal if you count this past year). The number of programs opening back up is quickly increasing as vaccine rates rise and COVID-19 precautions become standardized around the globe. This is all amazing news, but it can also feel pretty daunting for those looking for a program that checks all of the boxes on their wish list. The truth is that there are plenty of programs that may seem like a perfect fit for you and the hard part is sorting through them all. Luckily, you can narrow down your options to the perfect program with just a few considerations!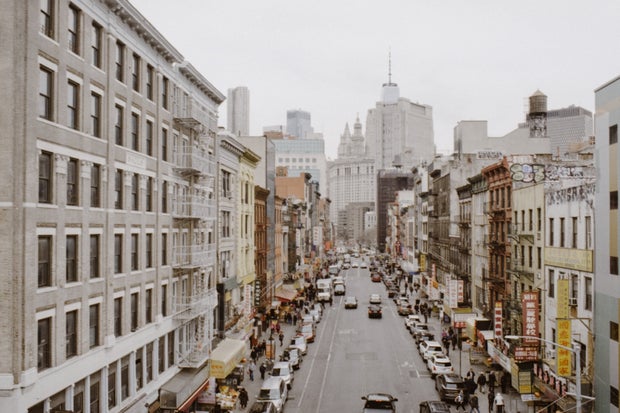 Photo by Annie Spratt from Unsplash
Time away
The very first decision you're going to need to make is how long you want to be abroad. If you're looking for a quick getaway, consider a spring break or summer program. These often range anywhere from one to eight weeks and can provide a perfect glimpse of the local culture wherever you decide to study. Shorter programs also limit the amount of homesickness and culture shock you may go through. If you want a ton of cultural immersion, a semester or year-long program will be perfect for you! These programs give you plenty of time to explore all there is to offer in the city you're studying in. 
It's important to think first about how long you want to be away because it immediately narrows down your parameters and shows you what you have to work with. Unless your field of study requires a certain program length, there are hundreds of options open for you! That's why it's important to consider how you would personally feel living abroad for a set amount of time. Would you be disappointed if you don't get to experience the local life of your city? Go with a longer program. Do you think you would feel lonely or anxious with full immersion? Stick with a shorter program. With today's health climate, it's important to stay flexible, some schools are canceling their summer 2021 programs as they plan for fall programs, so if you want a shorter program you may have to reevaluate when you want to be away. Longer programs also require flexibility when it comes to start and end dates, as they mostly depend on the health status of the host country. To get the most out of your study abroad experience, you need to make the decision about your time away based on your comfort level.
Location
Once you know how long you want to be away, it's time to consider where exactly you want to study. This is the most exciting step of the process because you get to spend time daydreaming about how you would feel strolling along the Seine or exploring Machu Picchu. Obviously, there's a lot more to consider than just local scenery, but choosing your location is the step that really personalizes your program. It lets you customize all of the details you don't really think about, like what kind of housing you'll receive, the people you'll come in contact with, the local language, and even the weather (trust me, it's important).
 
If you're not set on one particular location, don't start with a specific country in mind. Instead, start with something simple, like the environment. Deciding if you want an urban or rural environment will set you on the right path. After that, think about the type of climate you want. If you're not a big fan of the cold, you're not going to want a program in northern Sweden. You also have to look for locations that fit your interests. If you're into history and museums, a European country is probably the right fit, but if you're into variety and physical adventures, a program in New Zealand or Australia will probably seem more exciting. If you narrow down each of these factors, you'll be sure to find a location, or several, that offer everything you want to start looking into!
Another key aspect to consider while choosing a location is their response to the COVID-19 crisis. Not all countries have addressed the pandemic in the same way. At the moment, with vaccine distribution and safety precautions, some countries are safer options. "COVID-19 has had a bit of an impact when it came to choosing my location. Now that I am fully vaccinated, I feel more comfortable with more locations," says Shelby, a sophomore at Indiana University—Purdue University Indianapolis. "However, I really wanted to look into how the government was handling COVID-19 and what the transmission rate was in different areas. In order to feel safe in a country, I preferred to go somewhere where there was a mask mandate and people were actively being vaccinated. Those were my biggest factors when deciding on a location."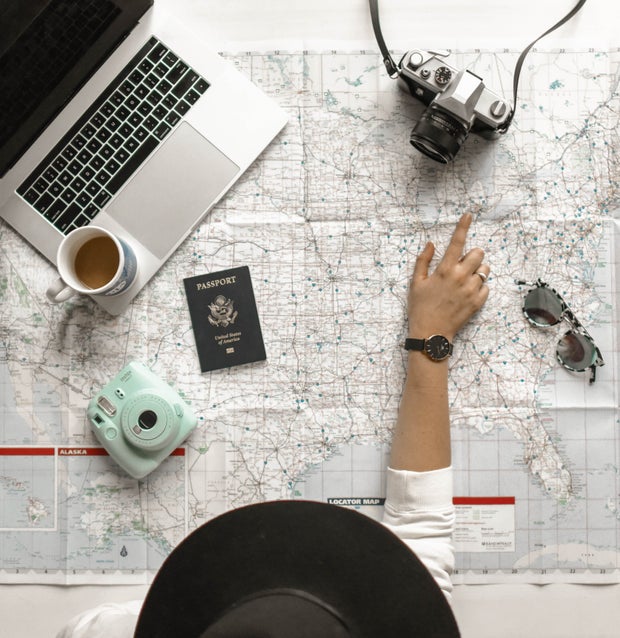 Element5 Digital / Unsplash
Program costs
While it's not very fun to think about — okay, it can actually be a huge bummer — program costs are pretty important, at least to your bank account. The length of your program is one of the main indicators of how much it's going to cost, but so are the location and even the classes you take abroad. Luckily, cost doesn't necessarily have to limit the length of time and locations you've chosen! There are thousands of scholarships and grants out there to help you cover the cost of programs with any price tag. Not to mention the financial aid available from your school, your study abroad program, and sometimes even the government of the country you're traveling to. There are also many loan options specifically designed for study abroad.
 
The cost of studying abroad is often a deterrent because students aren't aware of all of these great financial aid options. The only time cost should be a turn-off is if a program doesn't offer much financial help, but for every program that doesn't, there's plenty more who offer need and academic-based scholarships, so keep looking! Many programs have also updated their refund policies in light of COVID-19 to provide financial security to their students so that their scholarships and grants don't go to waste. Using financial aid gives you the perfect opportunity to save up for all of the specialties and extra adventures you're sure to find while traveling.
What you want from a program
To really specialize your time abroad, your final step should be sifting through your narrowed-down list of programs for the experience you hope to get out of the whole study abroad opportunity. Study abroad programs, while fun, can also give you amazing educational opportunities — because you can't forget the study part of study abroad. Many programs include an overseas internship through a company or organization they are connected to, while others allow you to take courses at well-known universities around the world. Many programs also provide major-specific courses that you would never be able to get at your actual college or university. With the lingering presence of COVID-19, keep in mind that it is likely that there may be fewer opportunities outside of your educational programs and modifications made to the program itself. Even still, each study abroad program offers something unique when it comes to educational opportunities, so searching for specific outcomes you want to get out of your time abroad can act as a finalizing step in finding the perfect program for you! 
While it may seem disappointing that there may be fewer options that fit exactly what you're looking for, with the lack of travel options in 2020, many students are just excited to get to experience their time abroad and their program. "I would've liked to experience more of the culture and the way the people truly live, but because of COVID-19, I just hope to experience the place I'm going in general and am happy that I have the opportunity to go," says Audra, a junior at Indiana University—Purdue University Indianapolis.
Taking the leap to study abroad will be a rewarding and fulfilling experience. And thankfully, if you end up with multiple choices after sorting through your wants, there's no way to go wrong! No matter what program you choose, an awesome, inspiring, and life-changing adventure will be waiting just beyond the border. But if you do find yourself needing a little bit of help finalizing your choice, here's the best possible advice: go for the program that makes you the most excited and comfortable. If you feel super passionate and protected when it comes to one of the options on your final list, then you've found your perfect study abroad location!