How I Navigated 3 Undergraduate Major Changes
At college fairs throughout high school, you probably collected an abundance of swag bags and tri-fold pamphlets and pretended that you knew exactly what you wanted to do with your life. The truth is, hardly anybody knows what they want to do at the time they're applying for colleges. From the time I entered college to the time I graduated, I changed my major (drastically) three times. 
When I first stepped foot onto Florida State University's homey brick campus, I thought I'd leave four years later with an electrical engineering diploma in my hand. It made sense at the time. Throughout high school, I was pushed into a mindset that women must channel Marie Curie and take advantage of opportunities in the STEM field regardless of where their heart is. I still believe that women should be in STEM fields, but only if they want to. It just wasn't something I loved and, because I wasn't enamored with math and science, my grades plummeted into the depths of Hades where my GPA went to die. I should have known math wasn't for me when I called the method of finding the derivative of a function the "upsy-down" method. At the end of my first semester, my heart sank when I saw the big, fat, "F" on my transcript. I failed calculus. I had never failed a class in my life or even come close to what I felt like was a failure. It made me question if I was as intelligent as my grades reflected over the years.
Photo by ernie114 from Pixabay
Once I knew I was not going to be the next Sheldon Cooper, I began the process of soul-searching — along with searching through academic programs — for what I might be interested in studying. At first, it felt like I was embarking on a scavenger hunt without a map. Compassless, I enrolled in only general education courses in my second semester, hoping that it could steer this sinking ship in one direction or another.
During this time, I did some thinking about fields I had had some interest in in the past. Going to law school and pulling off a less sparkly version of Elle Woods was a thought that had swum in the back of my mind since high school. Although I learned you can attend law school with any major, I thought political science would help me get there. The political news junkie in me dreamed of a life in public service. It seemed like I'd finally figured out my life.
After a less academically turbulent second semester, I had the pleasure of being invited back to my high school to answer any questions the current seniors had about going off to college. Each of them came to my presentation prepared with questions. Inevitably, questions surrounding academic standing and the difficulty of courses came up. At that moment, I decided to share that I failed a class. Most of them shared their fear of failing at some point in their college career, but I thought back to a time where my eighth-grade science teacher assured me that if I don't fail at some point, I'm probably not doing this whole life thing correctly. 
As I studied law schools and LSAT test booklets over the summer before my sophomore year, I noticed that much of law school was equally about competent writing as well as knowing legal jargon. I figured my love of writing would help me out at some point in my life, so why not now? Against my adviser's wishes, I enrolled in four English courses, the majority of them being upper-division classes.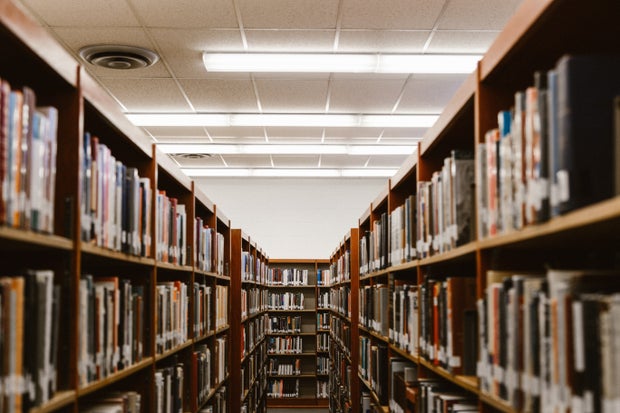 Photo by Priscilla Du Preez from Unsplash
A girl in one of my classes had a sticker on her laptop shell that read, "I should be writing." The sentiment should have been tattooed to my fingertips by the end of the semester because it couldn't have been more true. Even when I got ahead, I still felt pressured and behind. I drank coffee like a Gilmore girl throughout the day and slept soundly at night to be as productive and healthy as possible. I recall my heart sinking like Rose's necklace from the Titanic when I got a notification that my first paper of the semester had been graded. I worried that I didn't prepare enough or maybe I didn't include enough evidence and detail. Luckily, my worry was irrational and I received an A. I think it's easier to love something when you work exceptionally hard and become good at it. Prior to that semester, most of the writing I did was in my journal, kept away from anyone's eyeballs. A lot of my peers were involved with on-campus publications (like Her Campus!) which sparked my interest in expanding my writing skills. It made me want to do something with my life where I'd have some creative liberty to write and being a lawyer didn't fit that description. 
I rarely sought help or guidance from advisers in high school so I'm not sure why I thought anything would be different. Collegiate advisers are incredibly knowledgeable on academic programs and pathways. However, they don't know a student nearly as well as a student knows themself. I knew my strengths, desires and aspirations better than anyone else which is why I took it upon myself to create my own academic map to guide me through my undergraduate experience. Just this past fall semester, I enrolled in 21 credit hours — which seems like a lot, and it honestly was — but I knew if I buckled down and worked hard for 16 weeks, I'd be in a perfect position to graduate the following semester.
I'm proud to say that I will graduate this April from Florida State University after only three years. From colloquial conversations with my peers, one of the main fears they have about changing their course of study is that they won't graduate on time and therefore, incur more financial debt from student loans. Most undergraduate degree programs are designed to offer flexibility for life plan changes. College provides an opportunity for growth and exploration. Taking a variety of courses can help broaden your knowledge and interests. It may just lead you to your dream job.