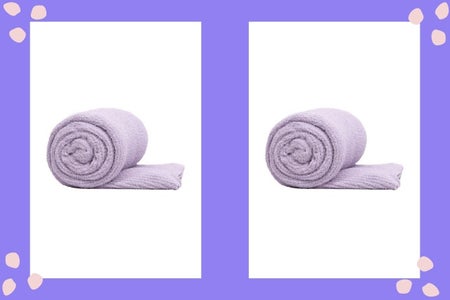 Here's How You Could Win A 100 Square-Foot Blanket
If you're looking for some good news to start your day, this is it. Right now, Big Blanket Co is giving away TWO of their Premier Plush Blankets. And yes, this is the same brand that makes the ~incredible~ 100 square foot blanket that everyone is obsessed with. All you have to do to enter is go to our Her Campus Instagram [LINK] and tag your friend your friend that needs this too.
Big Blanket Co sells oversized blankets on their website, and honestly, what's cozier than this? They also invented the cult-favorite 10X10 blanket (yes, it's *that* huge) that everyone is obsessed with. And their weighted blankets are, wait for, EXTRA large, along with any blanket you could ever want. Wherever you'll be heading back to campus this semester, or taking online classes at home, this blanket will keep you cozy and warm. Time to break out the popcorn and Netflix.