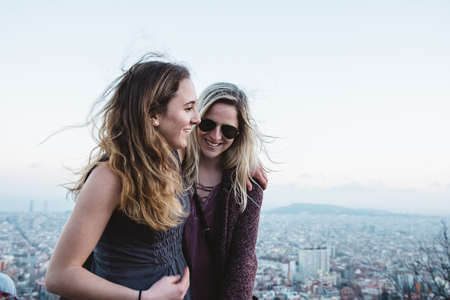 Cameron Smith / Her Campus
This Woman-Owned Company Can Help You Celebrate Your Loved Ones, No Matter How Far Apart You Are
There are many things that will put – and keep – a distance between you and your friends and family throughout your lives, from long-distance moves to busy work schedules to unexpected pandemics bringing global travel to a standstill. When you're used to being moments from your best friends – like right next door in your dorms – this distance can make you feel like you're missing out on the most important moments you should be a part of, be it the more difficult parts of life or a milestone moments, and everything in between, from illnesses and wedding postponements to promotions and proposals.
Whether you have time to plan for the occasion or it sneaks up on you, Small Packages has stepped up to help you be present for the important moments in your loved ones' lives, even when you can't be there physically, with beautifully packaged gift boxes that you don't have to fill yourself and handwritten notes!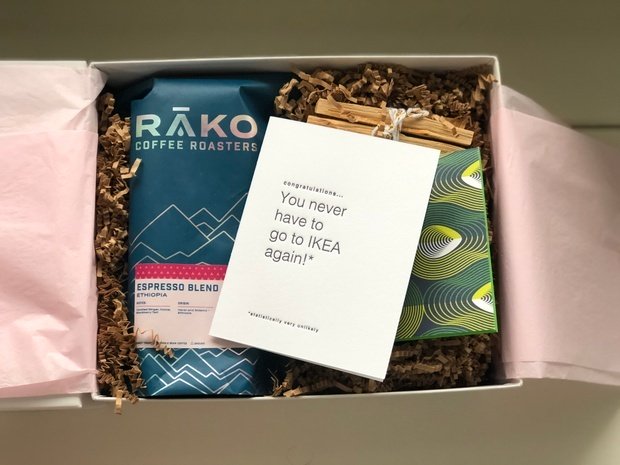 Courtesy of Hannah Lipow
A "New Home" Small Package, including a package of coffee and an avocado recipe book 
Offering twelve positive packages, from thank you gifts to housewarming boxes to something that just says, "I miss you," and four for the not-so-great moments in life, like a breakup, Small Packages curates their themes from small, women-owned brands, and have made the 15% pledge as well, promising to source at least 15% of their products from Black-owned businesses. Small Packages also offers a Give Back box, which shines light on a different community each quarter and shares 10% of this profit with charitable organizations. This quarter, 100% of the items featured are sourced from Black-woman-owned small businesses, and the profit share benefits The National Bail Fund Network, so if you're not sold on a specific theme, you can support a cause that needs your help while sending off your love!
Whether you're trying to celebrate life's next big thing, offer your condolences or just send a reminder that your thinking of them, Small Packages will do most of the work for you. Packages are available in a variety of sizes and values at $35, $50 and $100, and every single one comes with a handwritten version of whatever message you wish to include on an original letterpress card, ensuring the recipient gets the full impact. As they say, it's the little things in life, and these Small Packages will shine a bright light in your loved ones' lives!