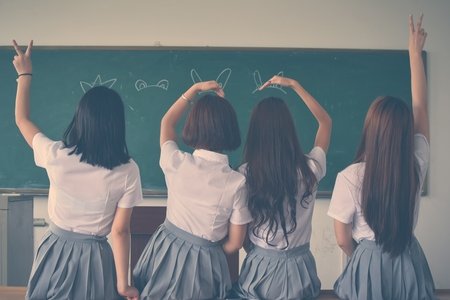 This Is the Fool-Proof Way to Make New Friends In Class
This is a sponsored feature. All opinions are 100% our own.
Adjusting to life as a college student is not easy to say the least. Entering a new campus, new classrooms, and a new living situation can be overwhelming—and pepper in the fact that you're surrounded by complete strangers and the experience can be downright terrifying. Even if making friends comes naturally to you, the new environment can make it difficult to click with others.
If you're wondering how to make friends in college, you're definitely not alone. But luckily for you, we have the fool proof way to make new friends in college. (Hint: it just takes one small gesture)
Don't know anyone in your class? Grab refreshing gum and offer them a piece.
When you take that first seat in your morning lecture, it can be a little uncomfortable, especially when you're sitting next to someone you don't know. Cut through the awkward silence and offer your classmate a piece of the new Extra Refreshers Gum. It might be a little gesture, but it can open the door to conversation.
Meeting your roommate? Offer them a piece of refreshing gum.
Going away to college means adjusting to the dorm life. But when you're sharing a dorm room with someone you don't know, things can get a little awkward. It doesn't have to be, though. Instead, offer your new roomie a piece of the new Extra Refreshers Gum to spark up a conversation about your shared interests and hobbies. Who knows? Maybe your roommate will be just as into yoga as you are and you can both hit that downward dog at the gym.
Awkward silence in your new club? Offer up a piece of refreshing gum.
Joining clubs in college is a great way to make new friends, but when there's a large group of people that you don't know, things can be a little tense at first. Try offering some of the club members a piece of the new Extra Refreshers Gum. It'll give you a chance to introduce yourself and help you to start connecting with others who are passionate about the club, too.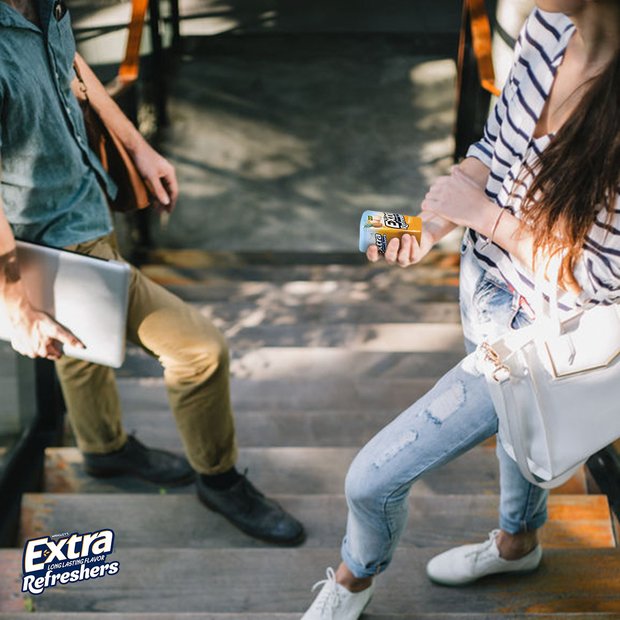 When you're looking to create meaningful friendships this academic year, make a genuine gesture that will start a conversation, like offering up a piece of your favorite Extra Refreshers Gum flavor. Because when you Give Extra, you get extra.