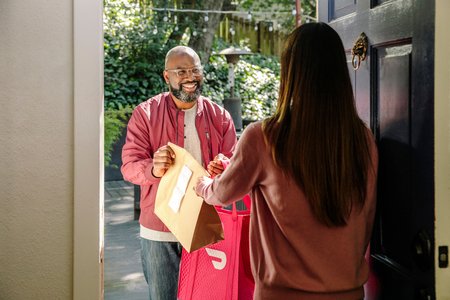 You Could Touchdown on Super Bowl Goodies This Year Thanks to DoorDash
I know nearly nothing about football, but I look forward to the Super Bowl every year. Why? Food. I'm already drooling thinking about all the wings, mac and cheese and fried pickles I'll be downing this year. 
I'm planning on hosting a watch party this year, and can't wait to share some of my favorite football snacks with friends. Celebrating as a college student can be hard, though, especially when you're only equipped with a dorm kitchen – that's a recipe for disaster. Luckily, DoorDash is saving all of our gameday parties this year. 
While you gear up to watch your favorite team on February 2, share a "personal food fumble" on Twitter, making sure to add a photo or description of your food foul and tagging @DoorDash. DoorDash will give $50 to the first 200 big game food fumbles, as well as free delivery. You can stock up on enough chips and guacamole for everyone, as well as a large cheese pizza for that one picky eater. 
The best Super Bowl snacks (i.e. wings, burgers and mac and cheese) are all available from Chili's, Outback Steakhouse, The Cheesecake Factory, Buffalo Wild Wings and Chipotle through the DoorDash platform. Now, the only hard choices you have to make are between boneless or regular and hot or honey wings!