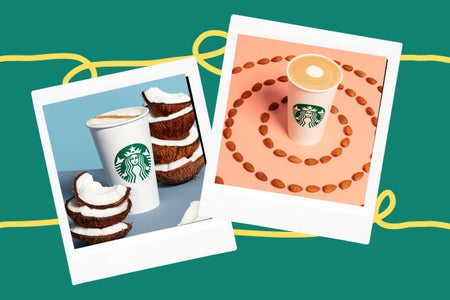 Starbucks Added New Dairy-Free Drinks & Now My Life Is Complete
Good morning and get ready for the best news of 2020: Starting today, Starbucks is introducing two new (delicious!) dairy-free drinks to their permanent menu. I didn't know I could love Starbucks more than I already do, but, here we are.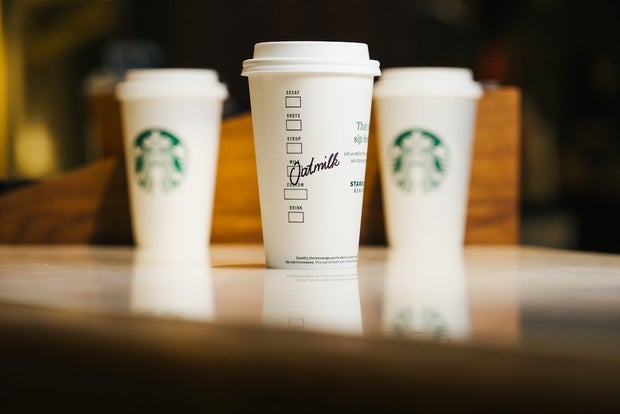 The Almondmilk Honey Flat White and the Coconutmilk Latte will be hitting stores today and are both made with plant-based milk alternatives and Starbucks Blonde Espresso (my favorite). The Almondmilk Honey Flat White is made with steamed almond milk and a hint of honey, creating an irresistible twist on the classic espresso. It's basically a warm, much-needed hug in coffee form. The Coconutmilk Latte combines shots of Starbucks Blonde Espresso with steamed Coconutmilk. My favorite part? The slight taste of brown sugar and maple thanks to the cascara sugar topping. Bonus: if you head to the Illinois, Michigan, Minnesota and Wisconsin stores, you can try the new Oatmilk Honey Latte. 
I'm not saying these new drinks will make coming back from winter break easy, but I'm not not saying it.