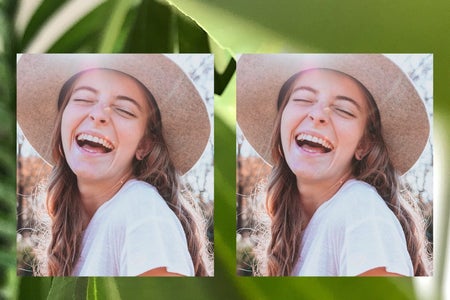 No Matter Where I Go This Summer, I'm Bringing These Essentials With Me
This is a sponsored feature. All opinions are 100% our own.
Summer is here, and you guys, I am *so* beyond ready. For the beach trips (and the beach outfits), to the sunshine-y days at my BFF's house (and the memory-making that ensues), summer is where I really come out of my shell and get ready to thrive--with help from some of my fave essentials. 
I'm all about helping you figure out your own essentials. Like, what do you fill your eco-friendly tote bag with before you leave the house? That's why we teamed up with Diet Coke for the Diet Coke College Campus Tour this spring to help intro you to their amazing new flavors, like Feisty Cherry, Ginger Lime, and my personal fave, Strawberry Guava. Because we all have things we just can't leave the house without. 
Here are my summer essentials.  
There's something about grabbing something punchy and flavorful that's refreshing like no other when you're living your best summer life. Whether it's Blueberry Acai or Twisted Mango, these flavors help me feel like I'm embracing summer vibes, so I never leave the house without one (okay, two) in hand. Because, for me? Diet Coke is a must-have. 

You know all of those memes about not being able to function when your lip balm runs out? That is 100%, without a doubt, me. I keep lip balm on me at all times, stashing it in every jean jacket, every purse, and every beach bag.  

Let's real talk for a sec: it's so easy to be negative. More than ever we're surrounded by just straight up bad vibes, and I, for one, am over it. It's summer, and I want to have a good time with the people I care about most. So, I'm making an intentional decision to leave the house with as positive an attitude as possible all summer long.  
At the end of the day, your life is your life, and your summer, and you should live your summer how you choose. Because you can. Go forth and thrive, and I'll see you out there all summer long.