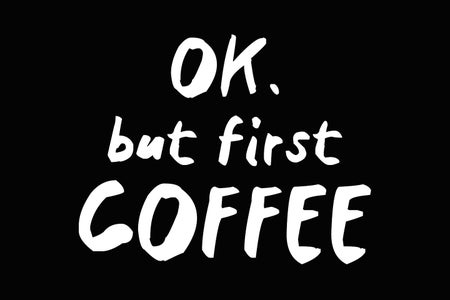 DIY: Your Favorite Coffee Shop Drinks
This is a sponsored feature. All opinions are 100% our own.
Admit it: You have a hardcore addiction to your local coffee shop. You can't start your morning without going, the campus barista knows your order by heart and you aren't afraid to say you love a good Pumpkin Spice Latte. But if you're like us, $4 (or more!) a drink burns quite a hole in your pocket, and as a cash-strapped collegiette, you're looking for a better way to get your caffeine fix without going totally broke in the process. Don't worry—we've found a solution so obvious it's genius: You need to make your coffee drinks at home. We know, we know—holding that Starbucks® cup feels oh-so-cool on your way to your 9 a.m. lecture, but hear us out: you can recreate your coffee drink favorites at home for much, much cheaper.
Before you rush out to buy your favorite soy milk (which no longer costs 50 cents extra when you brew at home, btw!), you're going to need a Keurig. Make it a must-have on your back-to-school shopping list: The Keurig® 2.0 K250 brewing system is probably the best thing to ever happen to coffee, and is the fastest and easiest way to make all of your favorite drinks in the comfort of your dorm. It's compact so it doesn't take up much room, comes in seven fun colors (like Strawberry, Violet, Orange Zest and Turquoise) to perfectly match your dorm room theme and can brew over 500 beverages (including coffee, teas, hot cocoas, lemonade and more) from over 75 brands that you already know and love—hello, Starbucks®, Dunkin' Donuts®, Snapple® and Green Mountain Coffee®! Luckily for you, we've curated the ultimate make-at-home coffee beverage list, so it'll be almost no effort at all to make that PSL!
1. Mocha Frappuccino
There's seriously nothing better than a Mocha Frapp on a hot afternoon after class. Brew your K-Cup® pod and then blend all ingredients to get a delicious Starbucks®-inspired drink!
What you'll need:
Starbucks® Pike Place Roast Coffee K-Cup® pod 
3 tablespoons sugar or sugar substitute
3 tablespoons cocoa powder
3/4 cup milk of your choice
2 cups ice
Small blender
2. Chai Latte
Have a hot date with your engineering textbook tonight? Brew yourself a creamy, spicy Chai Tea Latte to keep you warm during late night study sessions. Simply brew your tea and then add as much milk as you want. Add a little sugar if you like yours sweeter!
What you'll need:
Bigelow Vanilla Chai Tea K-Cup® pod 
4 ounces milk of your choice
Sugar or sugar substitute to taste
3. Caramel Mocha Latte
Sometimes you just want to feel extra indulgent. Allow us to introduce you to your new favorite coffee drink: the Caramel Mocha Latte. Make yourself a nest in bed and grab your favorite book and this drink to have the ultimate night-in.
Recipe adapted from Keurig®. 
What you'll need:
Starbucks® Sumatra Coffee  K-Cup® pod 
4 ounces milk of your choice
4 teaspoons caramel syrup
1 tablespoon chocolate syrup
4. Vanilla Iced Coffee with Milk
If you're an iced coffee kind of girl, you might be surprised to know your Keurig also brews cold beverages! We think this is the perfect way to get your caffeine fix on a warm September day.
What you'll need:
Starbucks® Sweetened Iced Coffee K-Cup® pod
1/4 cup milk of your choice
2 teaspoons vanilla extract
1 cup of ice
5. Salted Caramel Coffee
A little salty, a little sweet—this coffee drink should be your new go-to. It's seriously the perfect pick-me-up—and if you're feeling extra indulgent, don't forget the whipped cream!
Recipe adapted from Keurig®.
What you'll need:
Green Mountain Coffee® Caramel Vanilla Cream Coffee K-Cup® pod 
1 tablespoon cocoa powder
1 1/2 tablespoon caramel sauce
1/2 cup milk of your choice
Pinch of sea salt
Whipped cream (optional)
6. Pumpkin Spice Latte
Who says you need to wait until the fall for your favorite drink? Perhaps the best thing about making your own coffee drinks is that you don't need to wait until your fave coffee stores launch their seasonal recipes. We say PSLs are delicious year-round!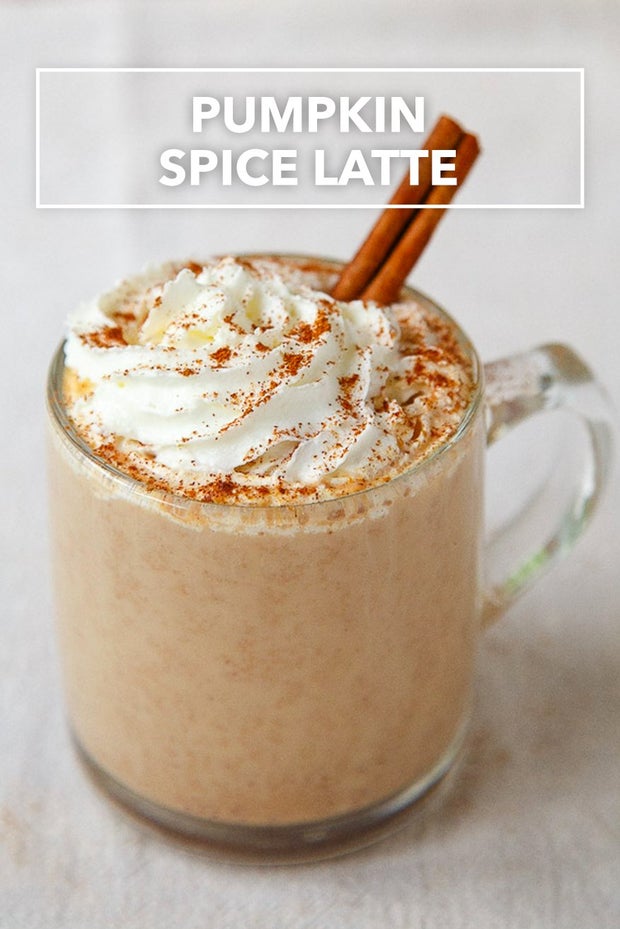 What you'll need:
Green Mountain Coffee ® Pumpkin Spice Coffee K-Cup® Pod 
1/4 teaspoon allspice or pumpkin pie spice
4 ounces milk of your choice
Whipped cream (optional)
You're going to be amazed when you see how easy it is to brew your favorite coffee drinks with the Keurig® 2.0 K250 — and how it's also way more affordable than buying a drink every day!