Here's Your Ideal Coffee Creamer Flavoring, Based on Your Zodiac Sign
If you're both an astrology obsessive and someone who can't live without their morning brew, you're going to want to listen up! International Delight teamed up with astrologer Susan Miller to determine what your ideal coffee creamer flavor is–based on your star sign, of course–but honestly, I think you're going to want to try them all!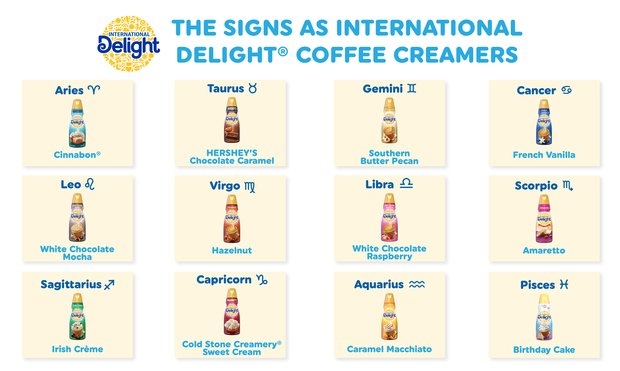 Courtesy of International Delight Scorpios, for once I'm a little jealous of you! I'm not a coffee drinker myself, but I'd love a splash of that flavoring in a good cup of hot chocolate. Scorpios and everyone else can read all about their pairings on International Delight's site, and as a ~delightful~ bonus (see what I did there?), they'll be giving away 144 limited-edition zodiac mugs on their Twitter on Wednesday, February 26. The first 12 people to reply to each zodiac sign's tweet will win, so keep your eyes open–these are all but guaranteed to go quickly! I'll be waiting anxiously alongside you all to try to snag one to enjoy my morning cocoa in.