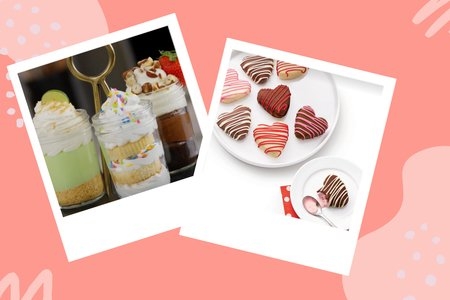 6 Easy Recipes To Make For Your Galentine's Day Party
This is a sponsored feature. All opinions are 100% our own.
Valentine's Day is one of my favorite holidays, so to me, it's not just a day but a season. I love the excuse to wear all of my red and pink dresses and sweaters, rock some bright lipsticks, bake (and eat!!) all of my favorite treats, and my very favorite part, celebrate with my friends on Galentine's Day. Every year on February 13th one of my best friends hosts the ~ultimate~ Galentine's Day Party. She sends invitations out a month in advance and spends the next few weeks planning the perfect menu and activities. But don't worry, if you didn't plan ahead, you can download the Food Network Kitchen app to find easy recipes like the ones below, so you can pull off an amazing last-minute Galentine's Day soiree with your best babes. 
These are amazing because they look like they took a lot of time, but really they're simply upgrading store-bought cupcakes and cookies. Mix and match mason jars and other short drinking glasses to create a fun arrangement of these layered treats.

All you need for Giada's festive, easy and totally Instagramable recipe are two types of chocolate and your choice of sprinkles and candy toppings. Once the chocolate has set, you can break into pieces and serve on a fun platter or cake plate.

Every Galentine's party needs rosé and IMO it's best served in a Strawberry Bellini! This cocktail looks fancy but it's really just four ingredients, sugar, strawberries, lemon juice, and sparkling rosé.

In case you haven't caught onto the theme yet, I'm all about mini desserts for Galentine's Day. This recipe is a little more intricate but lucky for you, the Food Network Kitchen app has a 13-minute class that in real-time will walk you through the recipe so you're totally guided through each step.

Baking a cake is a commitment, and I'm not saying your girls aren't worth it. But making these chocolate mug cakes will free up more time to sip rosé and catch up with your gal pals. Psst these are totally dorm friendly since all you need is a microwave!

I know this one is in a totally different direction, but personally, after I eat a ton of sweets, I crave something salty or spicy. And this recipe checks both of those boxes. This does require frying...but the Food Network Kitchen App has you covered with easy step-by-step directions so that these can be the hit of your Galentine's Day party.
There's more - on February 9th, the app is going all out for chocolate all day long! The live class line up is pretty sweet, where you can learn how to make Hot Chocolate Pancakes, Chocolate Lava Cakes, Fudge Brownies, Chocolate Mousse, Chocolate-Hazelnut Puff Pastry Twists and much more, from your own kitchen. And for the foodies in your life, why not give the gift of Food Network Kitchen?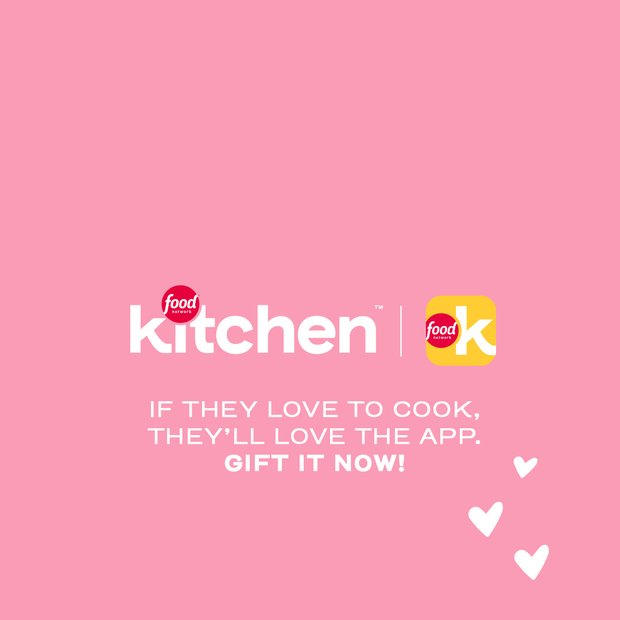 Photo courtesy of Food Network Kitchen