10 Scarily Easy Treats You'll Be Dying to Make this Halloween
I'm just gonna go ahead and say it: one of the best parts of celebrating Halloween is the food. Sure, getting candy is great and all, but trying out different recipes for crazy and spooky treats can put you right into the Halloween spirit. And with most of us staying in this year because traditional activities are risky, this is a surefire way to go. Whether you want to get in the spirit from home or have a small get to gether with your quarantine crew, then these ten easy Halloween treats are perfect for you!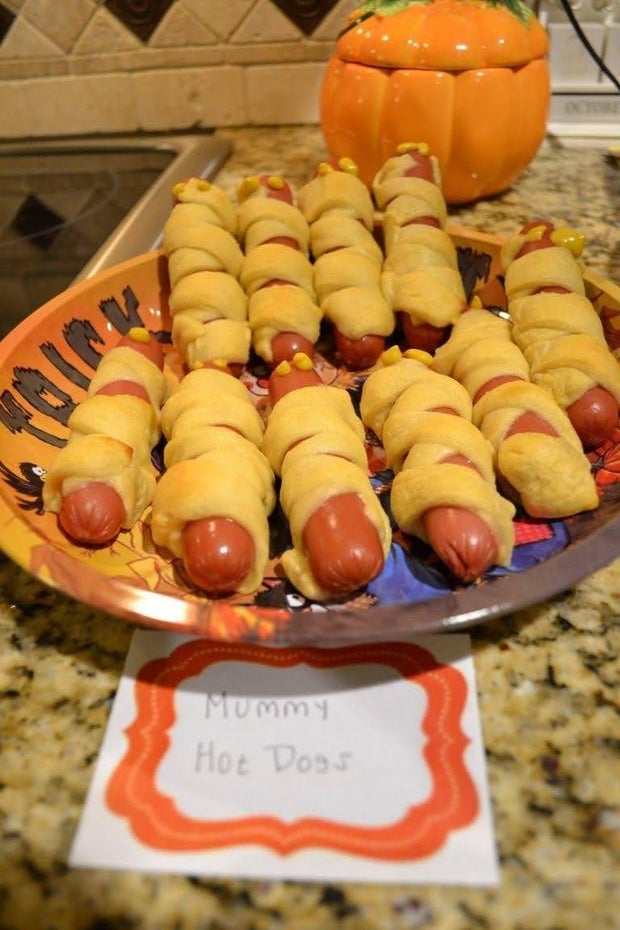 Original photo by Naya West
This is a fun and classic food idea that's both delicious and easy to make. All you need are hot dogs, a can of crescent rolls dough and something for the eyes, like ketchup or mustard. This would make a great quick dinner idea when paired with fries or chips, or you could turn it into a funky finger food with mini hot dogs instead.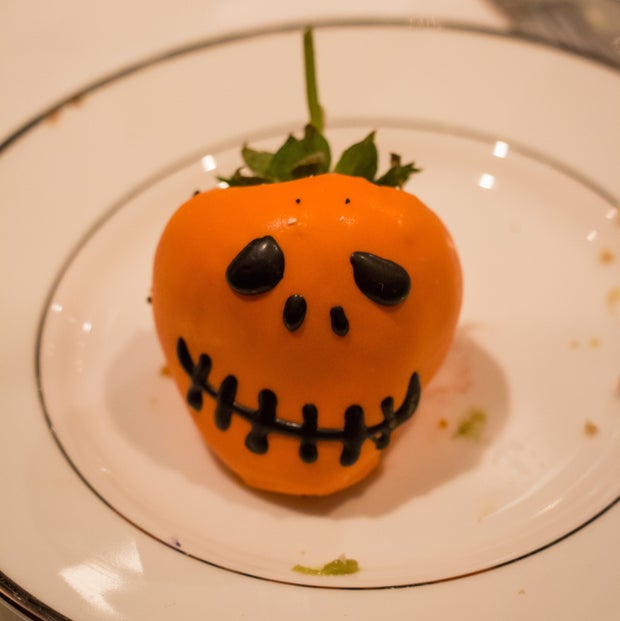 Photo by HarshLight distributed under a CC BY 2.0 license
Here's a sweet treat if you're a fan of strawberries. To make spooky chocolate covered strawberries, you'll need strawberries, melted white chocolate or chocolate chips with food coloring, and a black gel pen for decorating. You can make any spooky faces or designs you want when decorating with the gel, and they're sure to turn out super cute!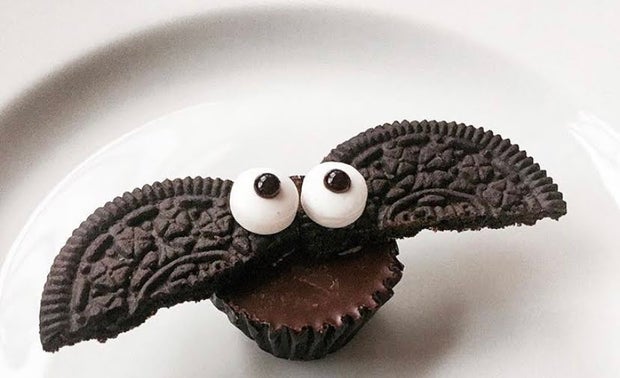 Original photo by Naya West
These easy, 4-ingredient treats couldn't be more festive. To make bat bites, you'll need miniature Reese's cups, oreos, frosting and edible eyes, though you can also use Oreos dipped in chocolate for the bodies instead of Reese's if you want. For the peanut butter or bat fans, this spooky snack is the way to go.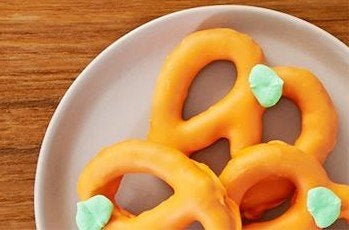 Photo by Shari's Berries distributed under a CC BY 2.0 license
For all you pretzel lovers out there, these 3-ingredient pretzel pumpkins are perfect! All you need to make them are pretzels, orange candy coating or melted white chocolate with orange food coloring, and green M&M's or gree frosting for the stems. These would make a sweet snack for a Halloween movie night.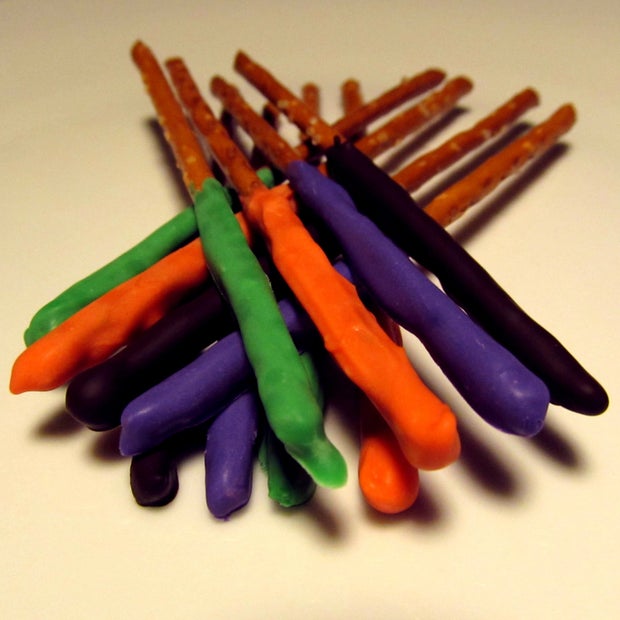 Photo by seelensturm distributed under a CC BY 2.0 license
Another fun pretzel snack idea are these yummy chocolate covered pretzel sticks. You would need pretzel sticks or rods, melted milk chocolate or white chocolate with food coloring, and any kind of decor – from sprinkles to candy eyes – you desire. These pretzel treats are so festive and delicious, you won't be able to get enough of them.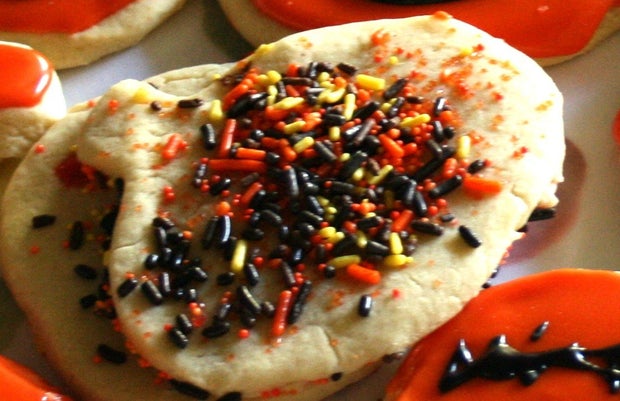 Photo by OakleyOriginals distributed under a CC BY 2.0 license
For all you cookie lovers, I bring you Halloween sprinkle sugar cookies. You can make them from scratch, but with prepared sugar cookie dough all you'll need are Halloween-themed sprinkles. This is a simple cookie recipe that's so yummy, so you won't go wrong.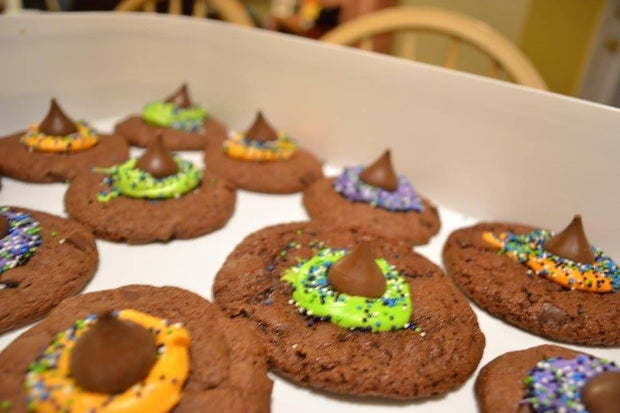 Original photo by Naya West
For cookies with a bit more "character" to make them more spooky, give these witch hats a try. You'll need everything for chocolate cake, whether from scratch or the box, or pre-made double chocolate cookies. In addition you'll need frosting, food coloring, Halloween sprinkles, and Hershey's Kisses. These creative cookies are super festive, and make the perfect witch-themed treat.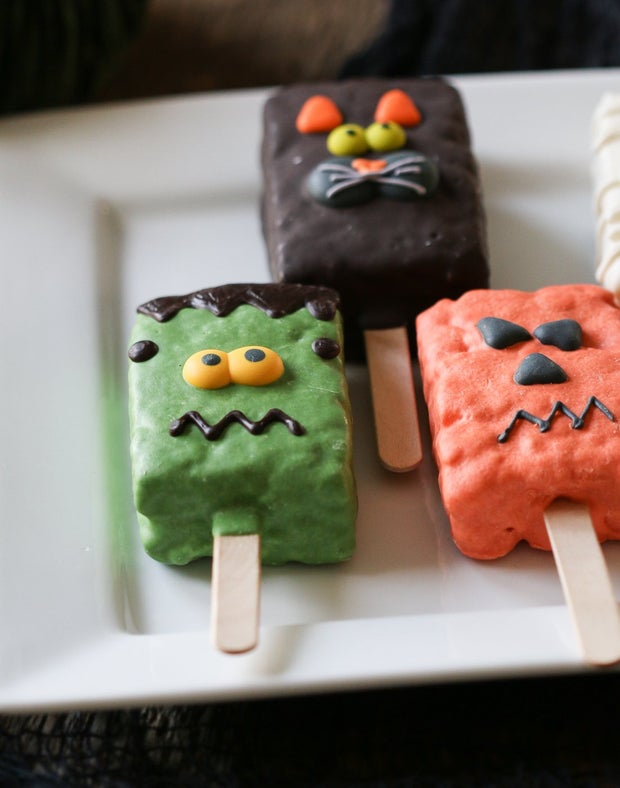 Photo by Shari's Berries distributed under a CC BY 2.0 license
If you can't get enough of Rice Krispie treats, you're going to love these delicious "Monster Krispies." To make them, you'll need Rice Krispie treats, candy melts (or even melted white chocolate with food coloring), and candy eyes. You can also bake them around popsicle sticks, for a less sticky snack.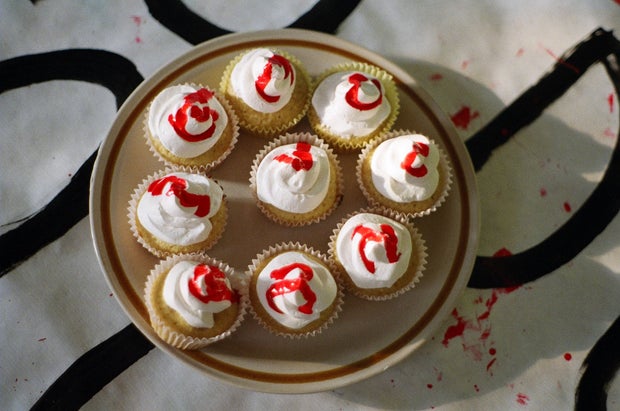 Photo by gina pina distributed under a CC BY 2.0 license
Looking for something more gory to fit the horror theme? Try making bloody cupcakes. Vanilla cupcakes with vanilla frosting and strawberry coulis filling are the perfect scary dessert.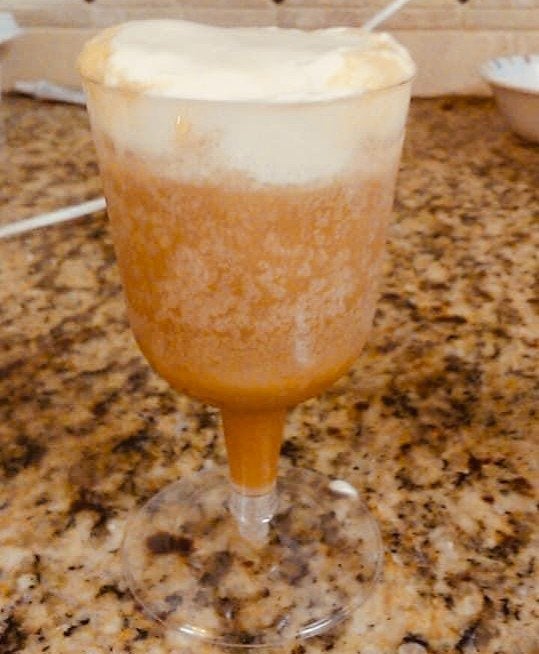 Original photo by Naya West
Lastly, this classic drink based on the Harry Potter series brings ultimate autumn and Halloween vibes. If you haven't tried Butterbeer at The Wizarding World of Harry Potter at Universal Studios, I highly recommend you try making it at home. Served hot or cold, this drink is the perfect fall beverage for a movie marathon of your favorite Harry Potter films.
From Halloween movie marathons to snacks for the month, I hope you'll enjoy trying out these fun and spooky treats!