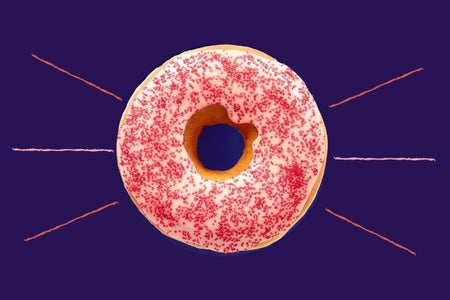 Courtesy of Dunkin' / Canva
Dunkin' Just Got Spicy With Their New Ghost Pepper Donut
This content has been syndicated from SpoonUniversity.com
If you are looking to ~spice~ up your life then this treat is for you. Dunkin' officially announced their Halloween lineup that includes an all new pepper-packed donut. The Spicy Ghost Pepper Donut consists of a classic yeast donut ring with strawberry flavored icing, and features a bold cayenne and ghost pepper spice blend. They are really bringing the ~heat~ this time. Dunkin's limited time donut is available in their restaurants nationwide until December.
According to the company's press release, "Halloween looks a little different this year, and so do our donuts." Social media platforms are using #SpicySide during the month of October. Dunkin' also wants to see the fans reactions to this spicy donut and post them using #DunkinSpicySide. Now that is a hot take.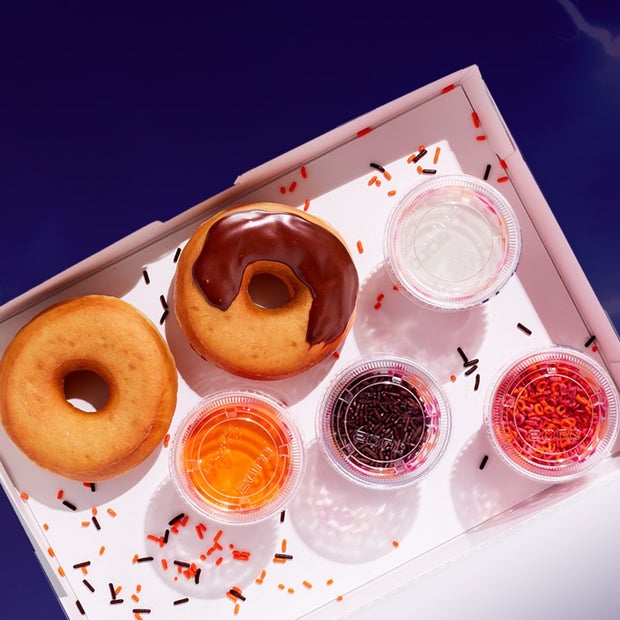 Courtesy of Dunkin'
To keep up the spirit of Halloween, Dunkin's lineup includes new Halloween DIY Dunkin' Donut Decorating Kits (4-count or 9-count donuts), dressed up donuts, and the return of the Spider Donut. Each DIY kit will include: plain yeast or Old Fashioned cake donuts, prepackaged orange, white, and black icing, and three sprinkle blends. The company even stepped it up by bringing back the Spider Donut, consisting of a classic ring donut with orange icing, a glazed chocolate munchkin on top, chocolate drizzle for the spider legs, and white icing for the eyes. Donuts just got a whole lot spookier.